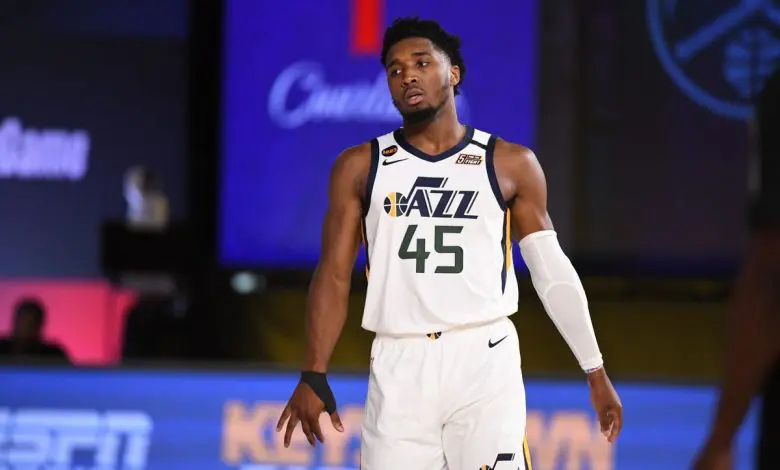 Judging from game one, August 19th Jazz vs Nuggets betting should be an exciting one. Regulation wasn't enough to decide the series opener and Denver finally prevailed 135-125 in OT. The big story heading into game two is Donovan Mitchell coming off a 57 point performance on Monday but that it still wasn't enough to get Utah the win.
The Nuggets are a -4 favorite for Wednesday's 4:00 PM ET. While Mitchell was the best player on the court, Denver showed more depth in game one. The teams still combined for 230 points in a 115-115 tie at the end of regulation on Monday, but oddsmakers are expecting defenses to step up a bit with a total of 217.5 for game two.
What Does Utah Throw Out There Now?
A historic performance from their star player wasn't good enough to get the victory in game one, so what will Utah do for August 19th Jazz vs Nuggets betting? Mitchell was great, going 19-33 from the field and 13-13 from the free throw line.
Did Mitchell's outing put his teammates to sleep though? Starters Royce O'Neale and Juwan Morgan combined to go just 2-11 from the field. Jordan Clarkson chipped in a solid 18 points and 6 rebounds off the bench, but he still had a +/- of -15.
Utah big man Rudy Gobert also posted just a 17/7 line in nearly 40 minutes of play. Gobert doesn't seem like he's going to be able to match up with Nikola Jokic in this series. Jokic averaged 29.3 points and 12.0 rebounds in three games vs. the Jazz this season and went for 29/10 in game one.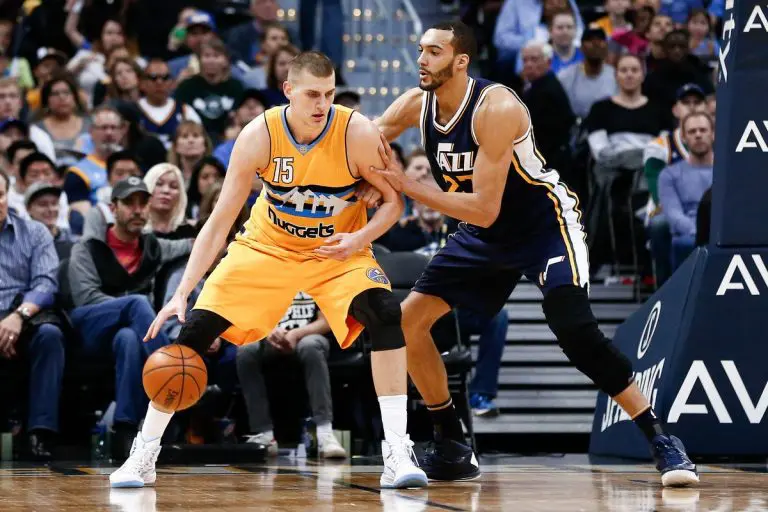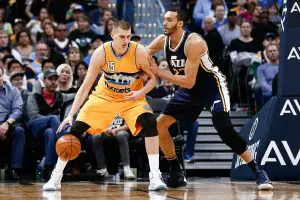 Denver Have Their Strategy Down?
The Nuggets played the approach of letting Mitchell get his in game one, but limiting everybody else. Joe Ingles (19) and Clarkson add some OK secondary scoring but did so inefficiently by going a combined 7-21 from three point range. Even Mitchell needed 33 shots to get his 57 points and was just 6-15 from beyond the arc.
Denver's Jamal Murray was the difference maker in game one. The Nuggets point guard 36 points, but he got his production from a 13-20 shooting night that included 6-9 from three point range. Murray made other players better too, with 9 assists.
Michael Porter, Jr. showed some flashes in his postseason debut, going for 13 points with 8 rebounds. Jerami Grant also added 19 off the bench. Porter and Grant both had multiple 20+ point games in the bubble. That's some nice secondary scoring for Denver.
August 19th Jazz vs Nuggets Betting Pick
Denver has pushed their mark to 4-0 this season vs. Utah. Monday was the second straight OT matchup between the two in the bubble and Denver also won 98-95 back in February. The side of 4.5 points is tough to call because of the depth of the Nuggets. These teams match up incredibly well, and therefore take the points.
Free Pick: Utah Jazz +4.5