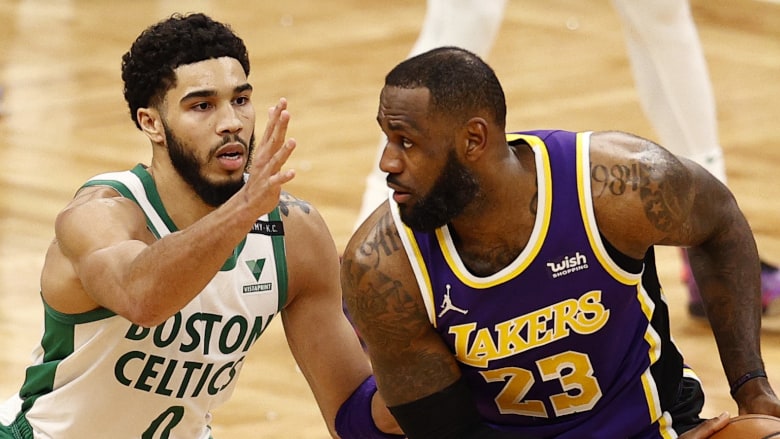 Los Angeles is ready to get back into the swing of things, being off since Friday night heading into the December 7th Celtics at Lakers matchup. L..A. lost to the Clippers 119-115 last time out, but they are hoping the three nights off have helped improve on the health of Lebron James (abdominal) and Anthony Davis (thumb) among others.
Boston has also been off the last couple nights, but they're hoping that hasn't ruined their offensive chemistry that has helped produce 130+ scoring outputs the last two games. The Celtics' 145-117 win over Portland on Saturday was their best offensive output of the season, and that followed a 137-130 loss in Utah where their defense failed to hold up its end of the bargain.
Boston Still Trying to Find Consistency
The Celtics have started the season 13-11, a record that indicates their inability to get on a consistent winning role. There are signs of that starting to emerge with wins in three of their last four, but the transition to a new head coach in Ime Udoka and going from Kemba Walker to Dennis Schroder are definitely evident.
We keep waiting for Boston to start to go on that 7 or 8 game win streak, but could Saturday's 145-117 win in Portland as +1 point underdogs be the start? That did come off a 130 point output (in a loss) at Utah – who is #9 in defensive efficiency – so maybe the C's are on the right track. Jayson Tatum and Schroder both went for 31 vs. Portland, and that duo combined for 62 points against Utah with Al Horford adding 21.
It's not a revenge game in the December 7th Celtics at Lakers matchup for Schroder per se, because it was his own camp that turned down a 4-year, $84 million contract with his former team the Lakers in the offseason (and ended up with a 1-year, $5.9 million deal with Boston). We should still see a pretty solid effort from the Boston PG on Tuesday.
Lakers Rested and Ready
Los Angeles should be recharged after having the last three nights off following a 4-point loss to the Clippers the last time the hallway neighbors meet before the Staples Center changes its name to the Crypto.com Arena around Christmas.
The extra rest is good for the Lakers, who have James and Davis on the game time decision list pretty much on a nightly basis. Then again Los Angeles maybe would have liked to work on some chemistry as its been hard to get into a groove with James missing 12 of 24 games so far this season. Davis had 27 on Friday vs. the Clippers and James added 23/11/6 and the Lakers still lost. There are obviously deeper issues with this team right now.
December 7th Celtics at Lakers Pick
Los Angeles doesn't have the greatest chemistry right now, and that's made even harder with an ever-changing starting lineup that has now seen Dwight Howard step in at the center position. Russell Westbrook scored a mere 10 points vs. the Clippers last time out so he's probably not happy, and there are already talks that Lakers coach Frank Vogel is going to get the axe possibly before the calendar turns to 2022.
Celtics 124 – Lakers 113
Free Pick: Celtics +4