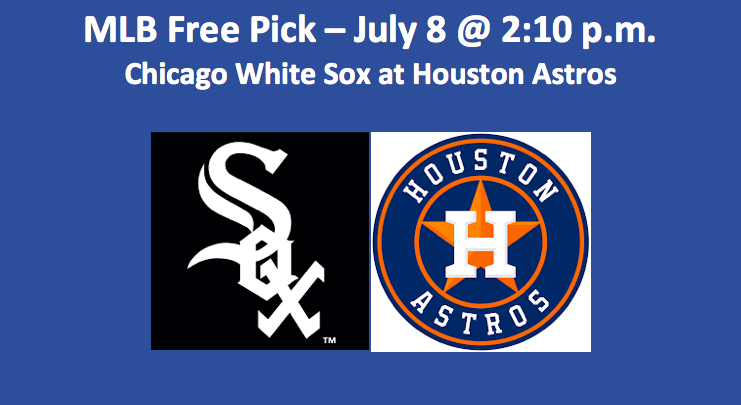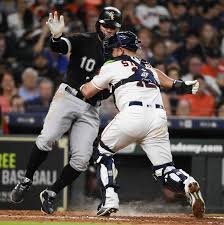 Yesterday, Saturday, July 7, the Houston Astros (60-31 Overall, 28-17) took care of the Chicago White Sox (30-59 Overall, 14-32 Away) with ease, beating them for the sixth-straight time this season. This time by a score of 12-6. The two teams will meet again today at 2:10 p.m. E.T. The White Sox will try the break their four-game losing streak, while the Astros will be focused on extending their winning streak to six games. Our White Sox play Astros MLB free pick has the home team at -160 (-1.5) and the visiting Chicago club at +155 (+1.5). The over/under, which is 8.5 runs, is -119 for the over and +108 for the under. The moneyline has Chicago at +280 and Houston at -300.
Pitching
The White Sox will start righty Lucas Giolito (5-7 W/L, 6.93 ERA, 1.62 WHIP) while Houston puts lefty Dallas Keuchel (5-8 W/L, 4.12 ERA, 1.31 WHIP) on the mound. Giolito last won on June 22 when he went 7.0 innings against Oakland, giving up four runs on seven hits while striking out eight. His last two outings have resulted in no-decisions. He last pitched against the Reds. That was on July 3 when Giolito lasted five innings allowing seven runs on eight hits. He gave up three homers in that game. On April 21 of this year, Giolito faced and lost to the Astros, lasting just two innings as he offered up nine earned runs on five hits.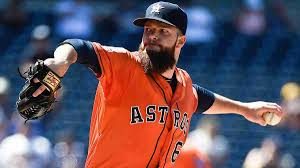 Keuchel, who is 2-0-3 in his last five starts, during which the team is 4-1, had a solid performance his last time out. That was on July 3 against the Texas Rangers where he gave up two runs on five hits over seven innings. In his one start this season against the White Sox, he lasted six innings, allowing one run on four hits. That was against Giolito. The Astros won that game 10-1. This season, Keuchel has been an on-again, off-again starter, performing unevenly. In his last start, which was on June 27 against Toronto, he went 5.1 innings, as he allowed six runs on seven hits. He got a no-decision, but Houston did win that game 7-6.
Hitting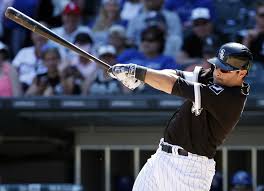 For the White Sox yesterday, Avisail Garcia (.281 BA, 17 RBI, 9 HRs) and Omar Narvaez (.270 BA, 14 RBI, 2 HRs) provided the major offensive thrust. Garcia was 1-for-3 with 2 RBI, while Narvaez went 2-for-4 with 3 RBI. One of Garcia's RBI came off his ninth homer of the season.
For the Astros, Yuli Gurriel (.303 BA, 46 RBI, 6 Hrs) and Alex Bregman (.284 BA, 57 RBI, 17 HRs) both smacked homers. There were two on when Gurriel hit his round tripper, and one on base when Bergman knocked his over the fence. Bergman went 3-for-5 and had 3 RBI. Catcher Max Stassi (.264 BA, 24 RBI, 7 HRs) was 3-for-5 with 2 RBI. Every Astro batter had at least one hit yesterday.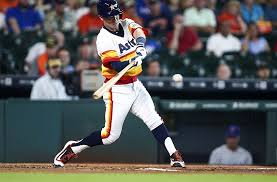 The White Sox play their 10th straight game on the road today. Thus far they are 2-7. The last two games, Astro hitters have teed-off against Chicago pitchers. The White Sox bullpen has been stretched thin. The visitors will need their hitters to come through. However, the Sox are not noted for their stellar offense. This could be a very tough game for the visitors.
Our White Sox Play Astros MLB Free Pick
Although Houston starter Keuchel is not having a tremendous season, he is having a good enough one and the Astros have tended to win lately with him on the mound. The Astros, who top their division, are motivated to win. With the baseball season just on the brink of the All-Star break and with about 70 more games to go, Chicago has little to battle for. Our White Sox play Astros MLB free pick is Houston at -160 (-1.5) and over 8.5 (-119).
Summary Chicago at Houston Picks: Astros at -160 (-1.5) and over 8.5 (-119)