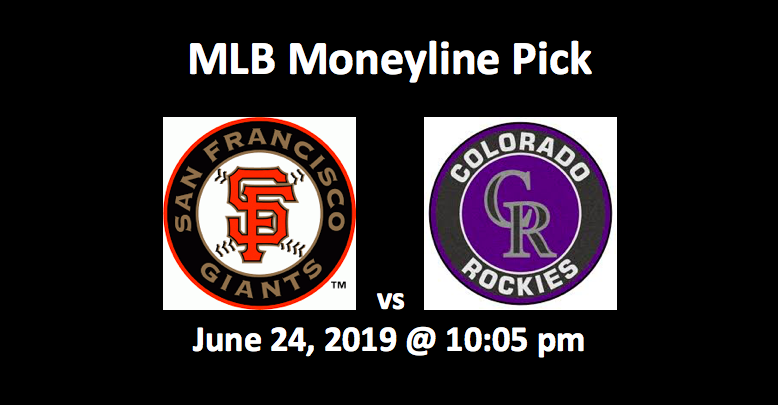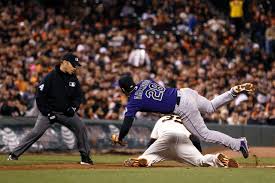 Our San Francisco Giants vs Colorado Rockies moneyline pick likes the betting odds in this MLB game. This San Francisco Giants vs Colorado Rockies three-game series is set to start at 10:05 PM ET on June 24, 2019. Our MLB moneyline is focused on this initial contest.
The Colorado Rockies are currently second in the division while the Giants are last. Colorado is 5-5 in their last 10 and riding a three-game losing streak. The Giants are 5-5 in the same span with a 33-43 record on the year. Despite their record, San Francisco is 4-2 against Colorado this season. We see the Rockies stars' recent hot streaks, as well as the Giants' pitching, as being key to the outcome of this game.
San Francisco Giants vs Colorado Rockies Moneyline Pick – Pitching Matchup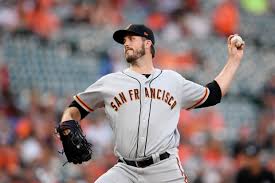 Drew Pomeranz will get his 14th start of the season for the Giants. He has struggled all season. Pomeranz has a 7.09 ERA and a 2-7 record in 2019 with opposing batters hitting.308 against the lefty. As rough as a season as Pomeranz has had, he has struggled even more recently. In his last seven starts, he has an ERA of 10.58 and a WHIP of 2.27. His last outing came against the Dodgers where he was yanked after allowing seven runs in four and a third innings. Pomeranz will have his work cut out for him against a Rockies squad which has the fifth-best batting average in MLB against lefties (.281)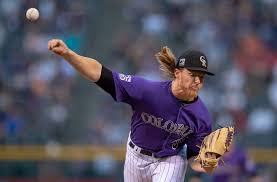 Colorado's Jon Gray will make his 16th start on the year. Gray is 7-5 on the year with a 4.18 ERA. He has been solid in his four starts and one relief appearance in the month of June. Gray is 3-1 in these games with a 3.28 ERA and a .258 batting average against. In his last start, the righty allowed one earned run in six innings. San Francisco has struggled against righties this season. They are ranked 28th in batting average against right handers (.228). This could be a prime opportunity for Gray to notch another win and for the Rockies to get back on the winning track.
Rockies Offensive Stars Have Been Deadly as Of Late
Colorado comes into his matchup with all of their top players producing recently. Nolan Arenado, Ian Desmond, and Charlie Blackmon have all hit over .300 in their last six games. Over his last six, Arenado is batting .304 with a 1.037 OPS. Desmond is hitting .429 with four RBI in the same span. Since June 15th, Blackmon has .389 average with three home runs.
The Rockies are lucky that their healthy stars are playing well because they will be without shortstop Trevor Story in this matchup. He has been out since sustaining a right thumb injury against Arizona. The earliest he is likely to return is July 2nd. Colorado is 1-3 since his injury and have had some trouble replacing him. Story is currently second on the team with 48 RBI. This season, he's batting .294 with a .547 slugging percentage.
San Francisco Bats Producing
The Giants have had little trouble scoring runs recently. In their last four games, they have scored a total of 28 runs. They have gotten very good performances out of Alex Dickerson, Mike Yastrzemski, and Kevin Pillar recently. Dickerson has a 1.889 OPS in his two games played over the last week. He has nine RBI in those games as well. Yastrzemski and Pillar have batted .286 and .370 respectively in their last seven games. Yastrzemski has six RBI while Pillar has five during this time period. They will need to continue their recent offensive output to give Drew Pomeranz plenty of run support.
San Francisco Giants vs Colorado Rockies Moneyline Pick: Summary
In our San Francisco Giants vs Colorado Rockies moneyline pick, we note that both clubs have gotten solid offensive contributions recently. While the Rockies stars have been producing lately, the Giants have had no trouble scoring either. We think this matchup will come down to pitching where the Rox own a clear advantage. Drew Pomeranz has struggled mightily this season. This coupled with Colorado's tendency to light up left handers makes it look like the Rockies are in a prime position to put crooked numbers on the scoreboard. We like the Colorado Rockies chance to take the opening game of this series and we like the odds.
San Francisco Giants vs Colorado Rockies Moneyline: Prediction
Colorado Rockies Moneyline (-120) over the San Francisco Giants