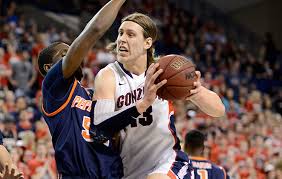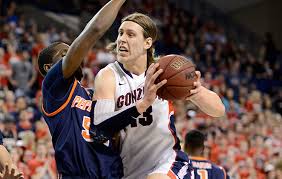 The first West Region Sweet 16 game of the 2017 NCAA Men's Tournament offers the #4 West Virginia Mountaineers at the #1 Gonzaga Bulldogs. The game, which starts at 7:39 p.m. ET, should provide fans with a major battle, as the Mountaineers utilizing their pressing defense to try to control the diverse and synchronized Gonzaga attack. Our West Virginia plays Gonzaga 2017 Sweet 16 free pick offers the Bulldogs at +3.0 and the totals bet at 148.0.
The West Virginia Mountaineers did not win their regular season conference title nor did they take the Big 12 Tournament crown. Their third-place finish in the Big 12 was an accomplishment and they did make it to the conference tournament final where they lost 80-74. In round one of the NCAA Tournament, the Mountaineers beat #13 Bucknell 86-80. They then played a very tough #5 Notre Dame team. They beat the Fighting Irish 83-71 to get to this point.
The Gonzaga Bulldogs lost just one game all year. They not only took the West Coast Conference regular season title and the conference tournament crown too. In the NCAA Tournament, the Bulldogs took down #16 South Dakota State easily 66-46. They did not have such an easy time with #8 Northwestern. However, Gonzaga did persevere, beating the Wildcats 79-73.
West Virginia Mountaineers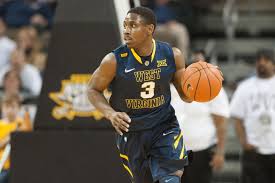 Here are some important and impressive stats to start with concerning the West Virginia Mountaineers. The team is averaging 10 steals per game, and they are tops in the nation in turnovers forced with 20.1 per game. The Mountaineers are a high-pressure team utilizing the entire court. Expect to see a contingent of 10 players rotating in and out of the game with each playing a minimum of 11 minutes.
Jevon Carter is the team's top scorer, averaging 13.3 PPG and 3.8 APG. In the tournament win over the Fighting Irish, Carter and two of the team's other guards, Daxter Miles and Tarik Phillip, hit for a combined total of 54 points while hitting 17 of 29 shots from the field. The three also grabbed nine rebounds, made eight assists and caused three turnovers. In addition, the team hit seven of their 10 threes and went 13 of 15 from the charity stripe.
Esa Ahmad has been good for 11.3 PPG. Ahmad has a 48% shooting mark. Nathan Adrian is grabbing 6.0 RPG while scoring an average of 9.7 PPG. In the frontcourt, Elijah Macon is sinking 56% of his shots while averaging 6.4 PPG. He's also good for 4.1 RPG. One problem for this team is the paint where they lack a player who can match up with 7-foot-1 and 300 pound front man Przemek Karnowski.
Gonzaga Bulldogs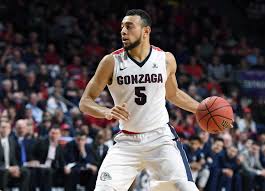 The key to the Bulldogs breaking the West Virginia press will be point guard Nigel Williams-Goss. He'll need to keep getting the ball up the court, running the fast break, and dishing off assists or hitting from the outside. Williams-Goss leads the team in points and assists with 16.7 PPG and 4.7 APG. He's also pulling down 5.8 RPG. His assist-to-turnover ratio is better than 2 to 1, as he's made 161 assists and had 72 turnovers. Across from him, Josh Perkins is not as stellar with 113 assists and 68 turnovers.
In the paint, Karnowski is good on 60% of his shots, averaging 12.4 PPG while pulling down 5.9 RPG. Johnathan Williams is also solid in the frontcourt, averaging 6.6 RPG, scoring 10.0 PPG, and connecting on 59% of his shots. Zach Collins is good on 65% of his shots, hitting for 10.3 PPG while grabbing 5.7 RPG.
West Virginia Plays Gonzaga 2017 Sweet 16 Free Pick
The Bulldogs are connecting on 51% of their shots while the Mountaineers are hitting 46% of their attempts. For West Virginia to win they will have to upset Gonzaga's rhythm. We think they have a shot at doing that. In our West Virginia plays Gonzaga 2017 Sweet 16 free pick, we are taking the Mountaineers at +3.0. Over 148 looks good to us in what we anticipate being a close game where both teams score in the high 70s.
West Virginia Plays Gonzaga 2017 Sweet 16 Free Pick: West Virginia at +3.0 and over 148.0