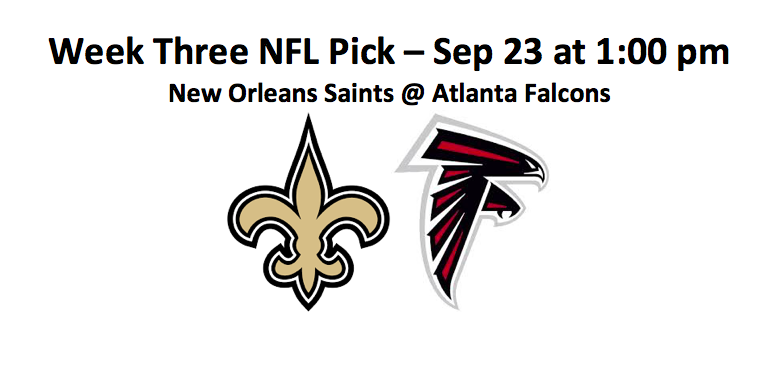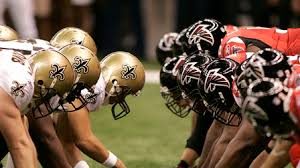 This NFC South battle features two teams that are 1-1. The New Orleans Saints are at the Atlanta Falcons at 1 p.m. E.T. today. Although we're only in the third week of this NFL season, this game is huge as it's a divisional match in a division where one team, Tampa Bay, is 2-0 and all others are 1-1. The Falcons are 1-0 within the conference, while the Saints are 0-1. Our Week Three New Orleans plays Atlanta NFL pick has the Falcons at anywhere from -1.0 and -3.0 and the over/under at 53.5. This game, to a degree, is the story of two QBs. One is Drew Brees (86.2 QBR), who is putting up fine numbers, and the other is Matt Ryan (QBR 48.6), whose production has been fairly minimal.
New Orleans Offense vs Falcons D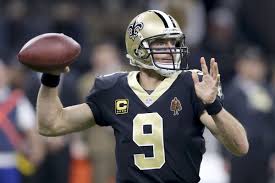 Saints QB Drew Brees (81.3 COM%, 5 TDs, 0 INTs) has gotten off to a fine start. He's been on target finding leading receiver Michael Thomas 28-of-30 times. He's caught three TD passes. RB Alvin Kamara is second on the receiving list. He's been a target 18 times and has 15 catches. The receiving group is deep and also includes wideout Ted Ginn Jr and TE Benjamin Watson. Kamara is the leading rusher, averaging 3.6 YPA and scoring twice.
The Atlanta defense is allowing 21.0 PPG. That's good for 13th in the NFL. LB De'Vondre Campbell, who leads the team in tackles with 15, will be a cornerstone on D today. The Falcons have broken up 13 passes with premium corner Robert Alford leading the way with four. This defense has four sacks and only 1 TFL. Opponents have 11 TFL against Atlanta.
Atlanta Offense vs Saints Defense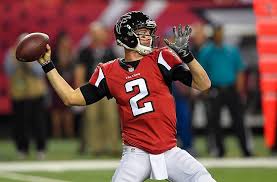 The Falcons will be without RB Devonta Freeman, which will affect their rush attack. Tevin Colman will take the lead. He's averaging 8.8 YPA and has one rushing score. Look for Ito Smith, 5.1 YPA, will also get some reps. QB Matt Ryan is hitting 62.0% of his passes. He's tossed two TDs and two INTs. Ryan has two of Atlanta's three rushing touchdowns. He's also fumbled once, been sacked four times, and has a QBR of 48.6. WR Julio Jones, who leads the team with receiving targets (28) and receptions (15), does not yet have a TD catch. He and Ryan need to start connecting.
The Saints defense is allowing an average of 33.0 PPG. Neither their pass nor their rush D has been very effective. Key is the play of LB Demario Davis. He leads the team with 17 TKLs and two TFL. He's also forced one fumble. If DE Cameron Jones (8 TKLs, 2 SCKs) can permeate the Atlanta O-line, and he should be able to, he could have two or more sacks. That could be huge in this game.
Saints and Falcons- Over or Under
NO has the more productive offense while Atlanta is better when it comes to limiting opponent points. The Saints will use their air game, while the Falcons will mix it up more, juggling the pass and rush attacks. Neither team has a good rush D, but Atlanta has a superior pass D when compared to NO's passing defense. We think that the Saints will do well enough against this Falcon team and score 31-to-34 points. With New Orleans allowing more than 30 PPG and Atlanta averaging around 21 PPG, we like the Falcons scoring a good 24 points. They'll have an advantage with New Orleans' MLB Manto Te'o being out. We are taking the over at 53.5.
Week Three New Orleans Plays Atlanta NFL Pick – Spread
The Atlanta defense has done well in limiting opponents. Those opponents were Philadelphia without Carson Wentz and the Cam Newton run Carolina offense. Can they shutdown Brees? At the same time, the Falcons are up against a weak D. In the end, we like the Saints at +3.0.
Summary Saints and Falcons Picks: New Orleans at +3.0 and over 53.5