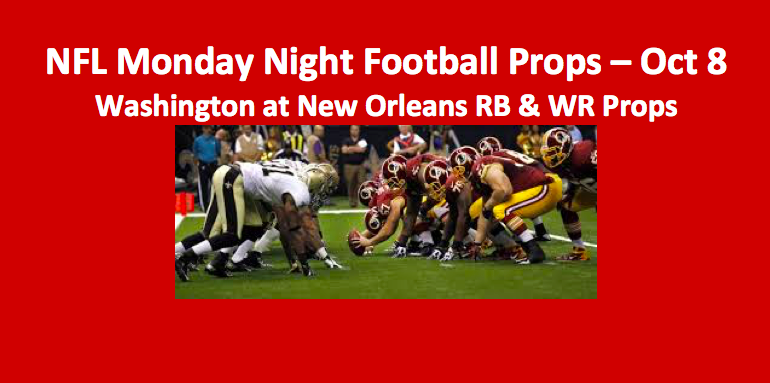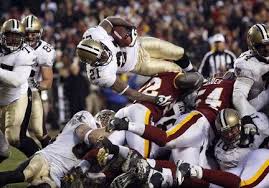 There are quite a few receiving and rushing proposition bets for tonight's Monday Night Football game. We've picked a few that we like a lot. Along with offering receiving props, we've got some fine bets you can make on QBs Drew Brees and Alex Smith. You can find those quarterback opportunities right here. Here are three Week 5 Monday Night Football props focused on rushing and receiving TDs.
Prop 1: Michael Thomas at least 7 Receptions & 1 Receiving TD (-102)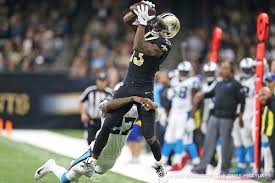 Drew Brees has a lot on the line tonight, as he stands to break Peyton Manning and Brett Farve's career passing yards records. Thomas is the leading receiver for the Saints. In four games, he's been targeted 44 times and has caught 42 of those balls. He has a total of 445 receiving yards and three touchdowns. In his last game, he had only four catches, but in each of the other three, he's had 10 or more. Seven catches look certain and a touchdown reception seems very likely.
Prop Bet: Thomas 7 Receptions & 1 Receiving TD
Prop 2: Alvin Kamara Rushing Yards Over 60.5 (+125)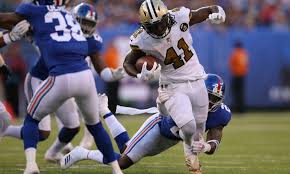 Kamara started the season slowly. In his first game, which was against Tampa Bay, he had eight carries for 29 yards. Then in game two, he rushed 13 times for 46 yards. In his last two games, the stud running back has had 16 and 19 carries respectively. Kamara rushed for 66 and 134 yards. He's going up against a team that has been able to limit the rush, but not shut it down. They are allowing 90.7 YPG on the ground. This season, two running backs have rushed for 60-plus yards. Baltimore's Mark Thompson (91 YDs) was the first and Indy's Jordan Wilkins (61 YDs) was the second. Kamara has the skill and power to be the third.
Prop Bet: Kamara Over 60.5 Rushing Yards
Prop 3: Peterson Scores a TD (+105)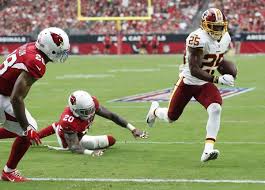 Peterson has been having a very fine season as both a running back and receiver. Although he's been nursing an ankle injury, the veteran RB looks ready to go. He's has 56 rushing attempts, averaged 4.2 YPC, and averaged 78.7 rushing yards per game. Peterson has also scored three rushing TDs and has five receptions for 100 yards. Look for him to be very involved in this game's offense.
Prop Bet: Peterson Scores a TD
Final Word: Week 5 Monday Night Football Props
Those are our Week 5 Monday Night Football props focusing on rushing and receiving, as well as scoring. Be sure to see out over/under pick for this Monday Night Football game between the Washington Redskins and New Orleans Saints. Also, we've created a point spread pick for this game, as well as three more prop picks focused on passing.