For the NFL week 10 MNF over under free pick oddsmakers aren't expecting a whole lot of points. The total of 38 is one of the lowest we've seen among any games, let alone a primetime showing like we have as the Miami Dolphins visit the Carolina Panthers.
At first glance, we think Miami can't score and Carolina is great at defense. It's one of the reasons Carolina is favored by -8.5 points even though Miami is a .500 football team at 4-4. The Panthers are 6-3 and it would take less than 10 points a quarter to hit the 'over.' Is that the correct play for the NFL week 10 MNF over under free pick however?
'38' is a Low Number – But Is *Under the Right Play?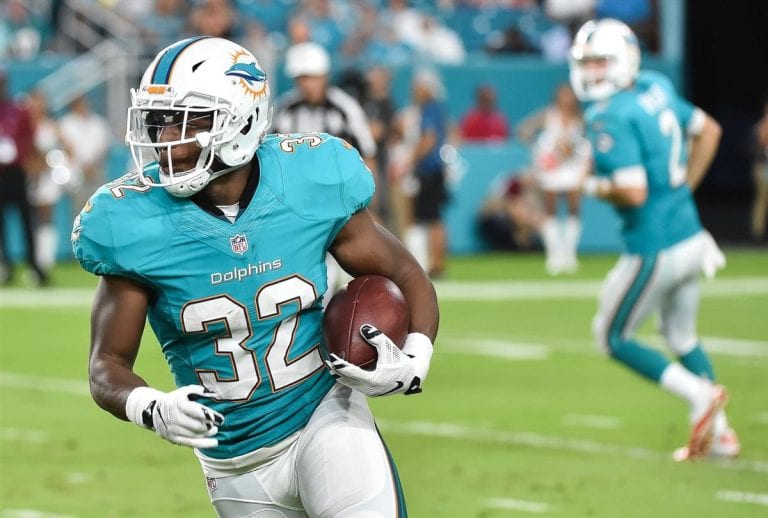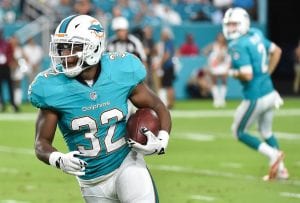 Bettors have made it through a rough Monday at work after an exciting weekend of football so the last thing they want to do is sweat through an 'under' play for the NFL week 10 MNF over under free pick right? You can bet 'over' and go to bed early but it might be because it has no chance of hitting. Monday's matchup features the 32nd ranked offense in the NFL (Miami) taking on the 24th ranked squad of Carolina.
Also, not only are the teams 32nd and 22nd in points scored, Miami sports a top 10 defense in total yardage while Carolina is #1. The Panthers D is especially dominant as they're 4th in passing yards allowed, #2 in rushing yards allowed, and #3 in total points allowed. Anybody who needs a big night out of DaVante Parker or [insert other Dolphins offensive fantasy draft player here] might be in for a long night.
The Panthers defense has forced turnovers in the last 2 games something they struggled with early in the season. Hopefully they can keep that streak going. They will be tough to beat if the defense is forcing turnovers.

— Sean Ryan (@BeatTheDolphins) November 13, 2017
How Could This Game Possibly Go *Over?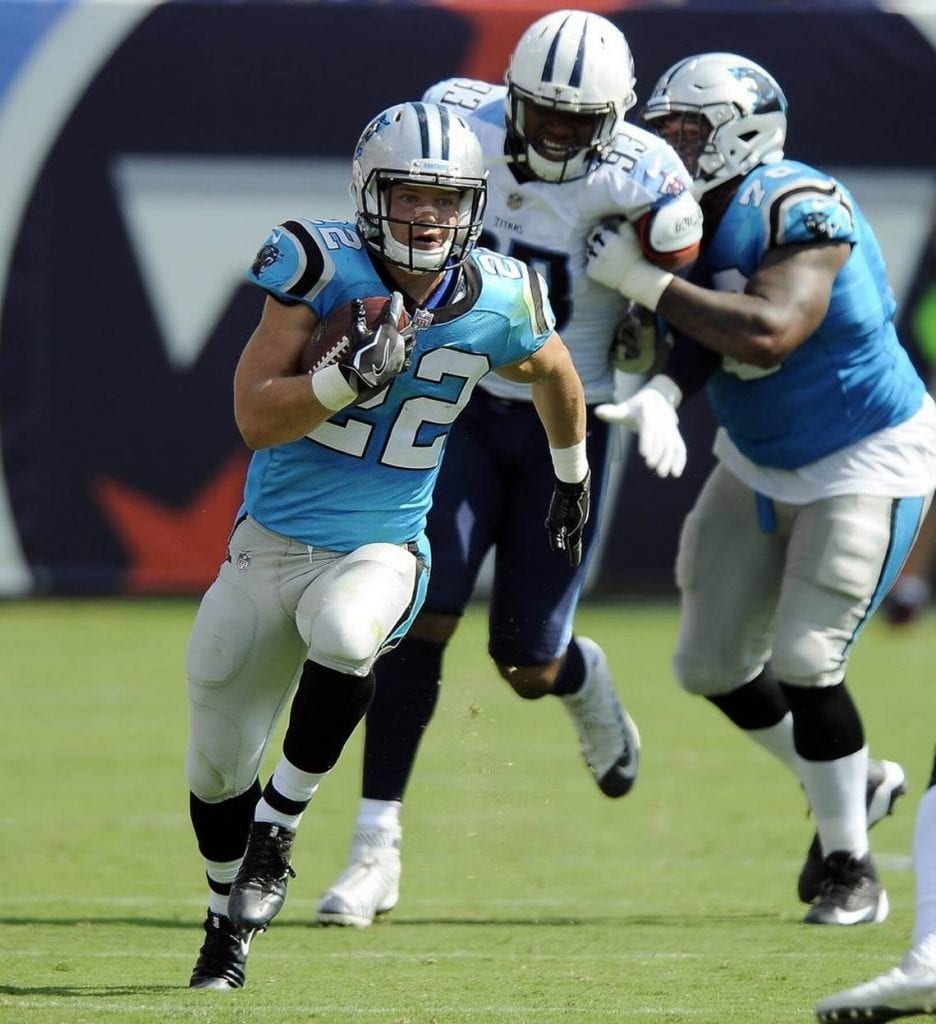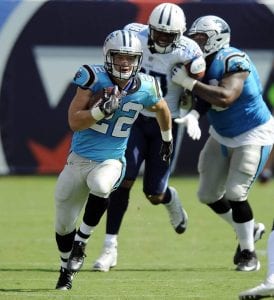 The last time Miami played in prime time and with this exact same total of 38 they proved that it doesn't necessarily require a second team to score to hit the 'over' as Baltimore handed out a 40-0 stomping. Miami's inept offense coupled with Carolina's strong D could lead to a lot of turnovers and some good Panther field position. With players such as Christian McCaffrey and Devin Funchess, Carolina's #26 passing offense at least has the potential to score on a short field.
Another aspect that is only beneficial to the 'over' is the fact that Miami QB Jay Cutler is coming off his best game as a Dolphin. Last week against Oakland Cutler threw for 311 yards and 3TD with 0 INT. It could be a sign that Cutler is finally regaining a handle on the nuances of coach Adam Gase's offense that he ran two years ago in Chicago.
What if I told you Jay Cutler's passer rating was 117.67 over his last 8 quarters, leading the Dolphins to 58 pts over that span (29 pts per 4 quarters)?

— Matty I (@MattyInfante) November 13, 2017
NFL Week 10 MNF Over Under Free Pick – Betting
The total actually opened at 39.5 but has been bet down to 38. Some gamblers look at a good defensive battle as a low scoring affair. However, you don't necessarily need to gain yards to score points. Cutler has been great the last eight quarters, but he's always prone to some past Cutler moments (pick six, strip sack, etc.) Don't forget Cam Newton has 14 TO's this year as well.
At the same both of these QBs can be frustrating, they can also be great. You might not perceive it, but there's talent on the field for the NFL week 10 MNF over under free pick. Miami's DaVante Parker is getting healthy and Jarvis Landry is one of the most steady WR in the game. Funchess and McCaffrey can score any drive for Carolina too. We don't need a lot of them tonight, but let's see some points.
Pick: Miami Dolphins / Carolina Panthers *Over 38