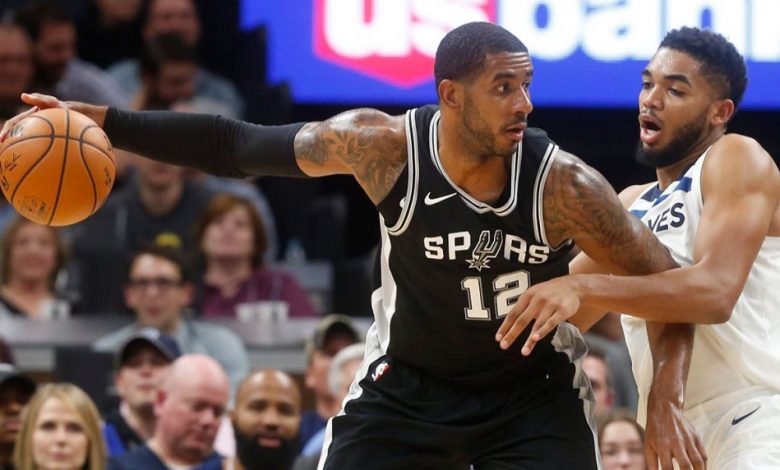 Oddsmakers are calling the November 13th NBA free betting pick a close one as the Timberwolves are a 1.5 favorite over the Spurs from the Target Center. It's been a very similar start to 2019/20 for both teams, with each hovering right around the .500 mark. The T-Wolves would seem to have an edge at home, but is banking on a San Antonio outright win (+100) a better investment?
Spurs In a Skid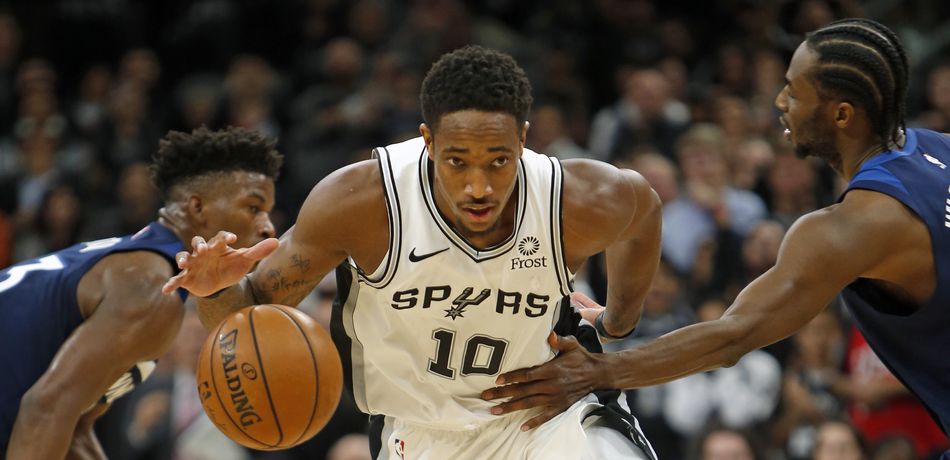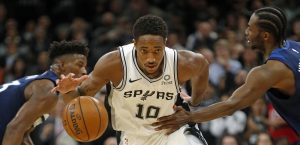 Wednesday's game has a close spread but one could argue that the Timberwolves should be favored by a lot more. This is because the Spurs have dropped 4 of their last 5 games after a 4-1 start to the season. San Antonio has even lost 3 of their last 4 at home, so going on the road in the November 13th NBA free betting pick doesn't bode well for Gregg Popovich's team.
San Antonio has lost in a little bit of every way as of late. They've slowed the pace down in falling 96-103 to the Lakers on November 3rd and couldn't hang with Boston in a 115-135 shootout on November 9th. What really has San Antonio in a rut right now is falling 109-113 to Memphis on Monday when San Antonio was an 11 point favorite.
Lamarcus Aldridge had a great game with 39 points in the Spurs last win, a 121-112 victory over OKC last Thursday. Aldridge has just 22 points total in the two games since then though and has a very tough matchup down low vs. the Timberwolves. Dejounte Murray had shown some signs of a breakout season early in the year, but has been held to 4 points or less in 3 of the last 4. Even DeMar DeRozan is down as of late in being held to 16 points or less in 4 of the last 6.
Minnesota May Be Getting a Bit Healthier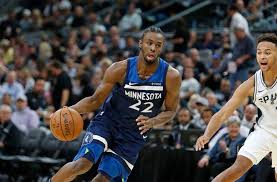 It's looking like the November 13th NBA free betting pick is perfect timing for Minnesota. The T'Wolves not only welcome a slumping Spurs squad to the Target Center, Minnesota could be getting their PG back as Jeff Teague (illness) has been upgraded to questionable.
Teague has missed the last four games and Minnesota is 2-2 over that span. Shabazz Napier is also out Wednesday (hamstring) so getting Teague back would ease the ball handling burden of Andrew Wiggins. The former #1 pick has blossomed in that role though, going for 30+ in 3 of the last 4 games. Minnesota has scored 120+ points in 3 of the last 4 and have the league's #6 ranked scoring offense. Can the Spurs keep up if this game turns into a fast paced affair?
Another big question is if San Antonio will have an answer for Karl-Anthony Towns on the blocks? The Spurs are in the top half of defense-vs-position against the C spot, but Towns has gone for 25+ in 3 of 4 since returning from a 2-game suspension. Towns went for a manageable 23 points but just 6 rebounds vs. the Spurs in the last meeting last January.
November 13th NBA Free Betting Pick
The line simply seems a bit off in this one. Minnesota should be a bigger favorite at home against a team that has lost 4 of their last 5. 65% of the public likes the T'Wolves as the 4th most popular wager of the night. San Antonio can definitely win this one, especially as Minnesota has gone into OT their last two at home vs. Golden State and against Denver.
Pick: San Antonio Spurs +1.5