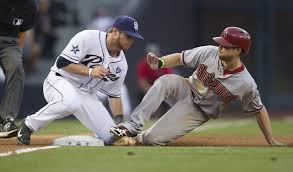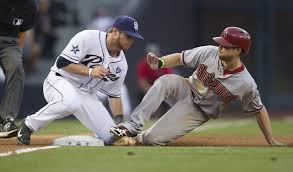 The NL West MLB contest between the Arizona Diamondbacks (25-18 Overall, 7-10 Away) and San Diego Padres (15-29 Overall, 8-13 Home) will be played tonight at 1:10 p.m. E.T. Arizona has won four straight and won seven of their last 10. They're 1.5 games behind the first place Colorado Rockies. The Padres, who are last in the division and a dozen games away from first, have lost four in a row and are 2-8 for their last 10 games. Our Diamondbacks play Padres MLB moneyline pick has Arizona at -110 and San Diego at +104. The over/under, which is 7.5 runs, is at -120 for the over and +110 for the under.
In their first meeting in this three-game series, which was last night, Arizona won 10-1. Over eight games against the Padres thus far this season, the Diamondback are 5-3. In six of those games eight or more runs have been scored.
Pitching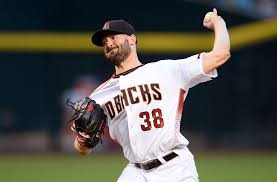 Arizona's Robbie Ray (2-3, 4.57 ERA) started the season 2-0 with two no-decisions. Then things started to go south as over the next four starts, he went 0-3 with one no-decision. . However, in two of those losses he gave up a total of five runs over 12.2 innings, striking out 19 and giving up just one homer. In each of those losses, the Diamondbacks scored just one run. Ray has lost to the Padres more than any other team. Over the course of his career, he's 1-4 with a 4.82 ERA.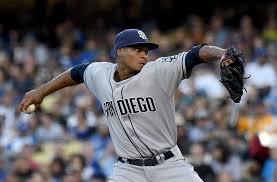 Starter Luis Perdomo (0-0, 4.19 ERA) may be the answer to San Diego's need for a win. Over his career, Perdomo has done well against Arizona. Of all MLB teams, this is the one he has beaten the most. In seven appearances, with three of those being starts, versus the Diamondbacks, he's 3-1 with a solid 2.49 ERA. It's true that Perdomo has had an odd 2017 season as he set a new record for Padre straight no-decisions at the start of a season. He has six. In his last start, which was against the Milwaukee Brewers, he had a solid start.
Hitting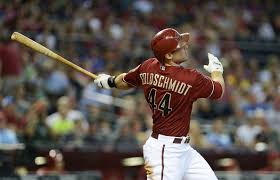 Arizona has some guys who can hit, including Chris Owings (.329 BA, 25 RBI, 5 HR), Paul Goldschmidt (.305 BA, 32 RBI, 10 HR) and Brandon Drury (.309 BA, 16 RBI, 12 2B). Jake Lamb is batting .256, about 30 points below his career average, but he's still produced 34 RBI and hit 11 homeruns. The team has hit 60 homers and has a RS/RA differential of +43, tying them for second in the NL with the Washington Nationals.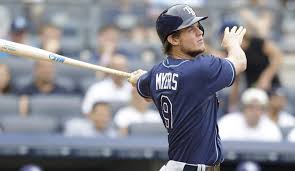 San Diego does not score a lot of runs. They've had 152 runners cross this season, which is the second lowest number of runs scored in the NL. They also allowed 233, which is the highest number in the league. They are -81 in RS/RA. San Diego is batting just .219. They are good at launching long balls, as they have 54. Will Myers tops the Padres with a .287 BA, 11 HR, 50 H, 10 2B, and 27 RBI.
Diamondbacks Play Padres MLB Moneyline Pick
Despite Perdomo 's command of the Diamondbacks and Ray's problems with the Padres, we still like Arizona in this one. Our Diamondbacks play Padres MLB moneyline pick is Arizona at -110. We also like the over at 7.5 and -120. The game starts at 10:10 p.m. E.T.
Diamondbacks Play Padres MLB Moneyline Pick: Arizona at -110 and over 7.5 runs at -120