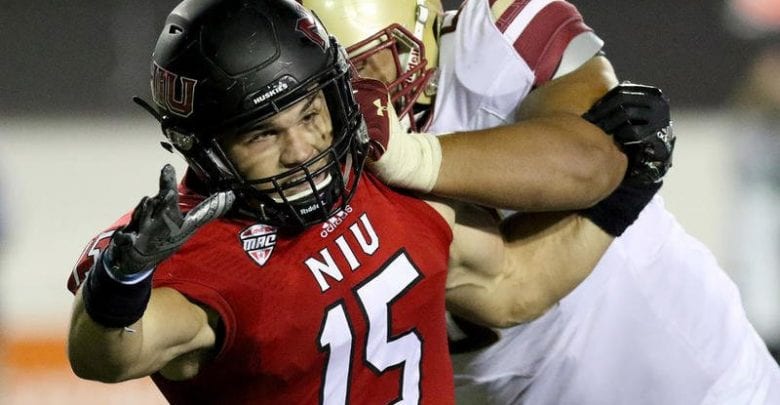 There's only two games left in the MAC-tion of regular season college football during the week. In the 11/16 college football free pick NIU wants to get a win over Western Michigan this week, but have them do a solid and beat Toledo next week. Of course in order for the Huskies to get into the MAC championship game that would also require Toledo to lose tonight at 2-8 Bowling Green but anything can happen right?
The 7-3 Huskies have had a solid year, sporting a 21-17 win in Lincoln over the Cornhuskers on their resume. For all intents and purposes however their shot at a return to the MAC championship game was lost two weeks ago in a 27-17 loss to Toledo. Forget NIU needing Western Michigan's help. If the Broncos can get the W tonight and an upset in Toledo next week coupled with a Huskies win over Central Michigan in the season finale it could be WMU in their second straight MAC championship. The 11/16 college football free pick is more than just weekday filler content.
From windy DeKalb, IL it's Western Michigan @ Northern Illinois for a little Wednesday night MAC CFB on ESPN2! @ESPNCFB #MACtion pic.twitter.com/XfjAudMjli

— Travis Johnson (@tdjohnson34) November 15, 2017
Is Taking the Points the Best Option?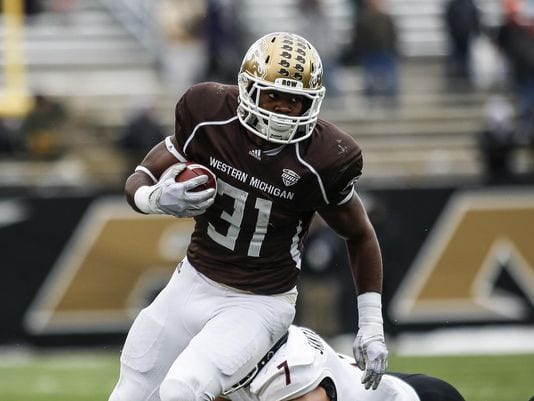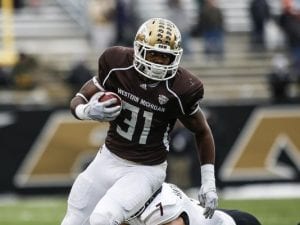 Western Michigan was heavy favorites of -17.5 going into last season's contest and ended up notching a 45-30 win on their home turf. That matchup was heavily run oriented as NIU racked up 251 yards rushing compared to WMU's 246. It was the QB play of Zach Terrell that was the difference in that game as he threw for 327 and 3TD. 2017 starter Jon Wassink had proven to be a capable backup until an injured collarbone forced him out of the lineup. In his absence, freshman Reece Goddard has thrown for just 42 and 97 yards in consecutive starts.
It would appear that WMU's hopes were dashed behind their backup signal caller right? Well Jarvion Franklin and Jamauri Bogan have run for a combined 1550 yards and 13 scores on the year to power the Broncos #14 rushing attack in the country. It will be a war of attrition in the 11/16 college football free pick against NIU's #8 rush defense that is also 20th in the FBS in total yards allowed.
Sending #GoldVibes to our football Broncos, who are on the road this week against Northern Illinois. Watch on ESPN2. #GoBroncos #LetsRide pic.twitter.com/RZg8Vma7S9

— Western Michigan U (@WesternMichU) November 15, 2017
Northern Illinois in a Rout?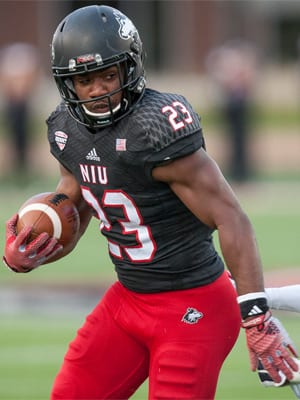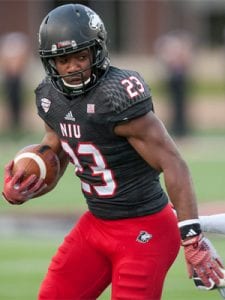 Besides that tough fought loss at Toledo, Northern Illinois has rattled off five wins in six games. There offense may be clicking at an important time for two crucial matchups to end the year  after last week's 63-17 thumping of Ball State. The Huskies ran 45 times for 222 yards but in a balanced attack where Jordan Huff had the most attempts with 12. QB Marcus Childers was opportune as four of his ten completions were TD. Childers is the 'X' Factor in the 11/16 college football free pick as besides the Toledo game he has 9TD to 0INT in three of the last four.
11/16 College Football Free Pick Betting
Western Michigan's lack of a passing attack really hurts them in this one. The Broncos have a one-dimensional offense that is fourth worst in the country in passing. This will allow NIU to play downhill at home and although the Huskies offense has limitations of its own, their rush defense will create short field position that will be much easier to convert into scores – and often. Only 47% are on the home team giving over a TD, and that's a good thing.
Pick: Northern Illinois Huskies -7.5