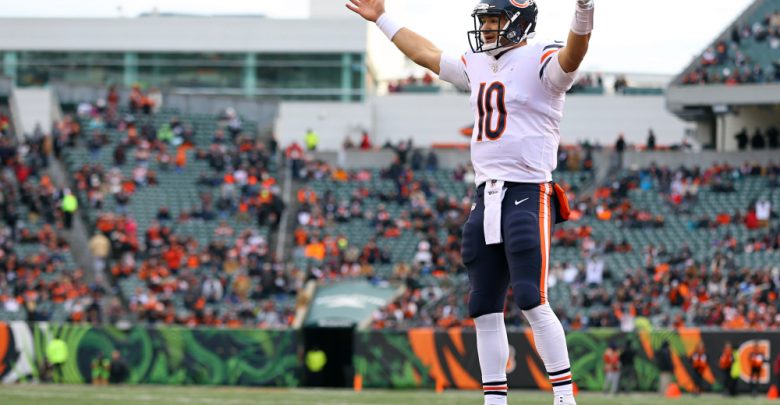 It's hard to get a gauge on Chicago ahead of the NFL week 3 Bears at Redskins free pick. Matt Nagy's team could easily be 2-0, but also 0-2 after a couple rough games to start the season. Washington has had their chances too, but is ultimately 0-2 after suffering a couple division losses already. The Bears are -5.5 favorites on the road on Monday Night, is that too many points for this team (offense) to be giving?
Chicago Still Waiting for Offensive Breakout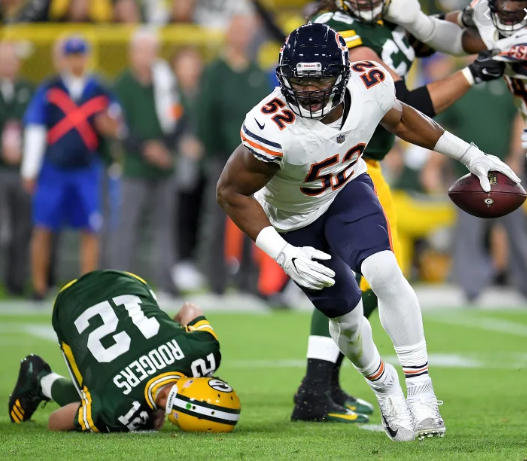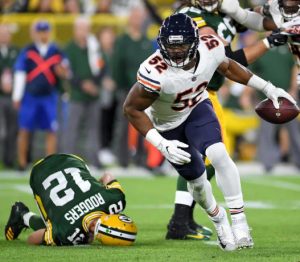 The Bears did nothing on offense in week one in losing 3-10 to Green Bay. They then did just enough last week in Denver with a late drive to notch a 16-14 victory. The win was nice, but it still left a lot of questions to be answered for Chicago on the offensive side of the ball ahead of the NFL week 3 Bears at Redskins free pick.
The man who has been catching all the grief for Chicago's low scoring  start is QB Mitch Trubisky. He went 26/45 for 228 an an INT vs. the Packers and was 16/27 for just 120 in Denver. In six career night games Trubisky has 5 TD, 9 INT and a 63.4 passer rating. Those mediocre numbers could change Monday night vs. a Redskins defense that has allowed 30+ points in each of their first two games. Chicago finally got the running game going last week (29-153) which will help Trubisky.
The biggest thing Chicago's poor offensive play is doing is hurting their defense because they are always on the field. Regardless, the Bears have been their usual solid selves on that side of the ball. Green Bay managed just 47 yards rushing and 166 passing in week one while Denver had 90 and 282 last week. Washington is a very one-sided offense to stop too as they have barely tried to run the ball thus far.
Redskins a Bit Underrated In This One?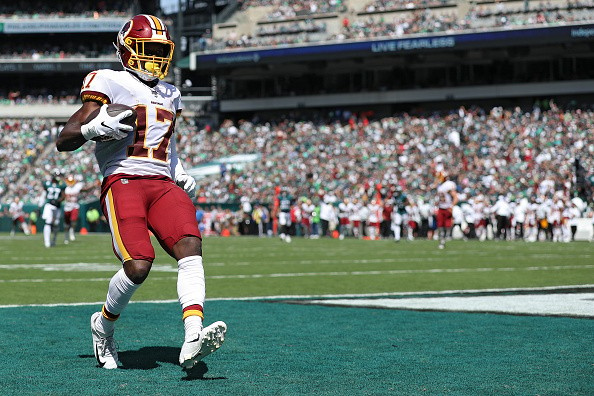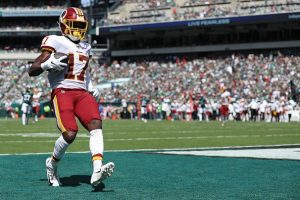 Washington is 0-2 but at one point they had a 17-0 lead over Philadelphia in week one and were only down a TD vs. Dallas heading into the 4th quarter last Sunday. The Redskins defense has faced a lot of criticism thus far, but that's two quality offensive lines they've faced so far and a couple of QBs who are at the top of their game in 2019. Can Chicago make those same claims?
The numbers are hard to ignore though heading into the NFL week 3 Bears at Redskins free pick. Washington allowed 313 in the air and 123 on the ground to the Eagles in week one and 261 and 213 vs. Dallas at home last week. Washington doesn't get much help on that side of the ball with Dominique Rodgers-Cromartie out with Quentin Dunbar and Jonathan Allen both being questionable.
One of the bright spots so far for Washington has been the QB play of Case Keenum who has completed almost 70% of his passes while throwing for 380 and 221 in his first two games. Keenum has 5 TD but more importantly 0 INT on the season. Washington might also seem to have a budding star at WR in Terry McLaurin. The rookie out of Ohio State has 10 catches in two games with TD in both including a 69-yarder vs. Philadelphia.
NFL Week 3 Bears at Redskins Free Pick
The lean on the side is going with Washington in this one as +5.5 is a lot to be getting at home in primetime. The total looks like a better overall play though. Believe it or not Keenum will be able to put some drives together vs. the vaunted Bears defense. Along those same lines, Chicago's offense will be much better Monday, if only because the Redskins are facing so many injuries on the defensive side of the ball.
Pick: Bears / Redskins *Over* 41