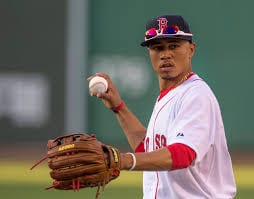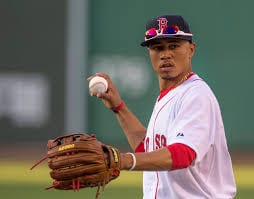 The Red Sox Sunday pick may surprise some considering the weekend Boston Has just had. The Sox slammed the Minnesota Twins on Thursday night and looked poised to possibly sweep or take two of three. In taking them as a possible sweep pick this weekend, it looked as though, overall the Sox bats were in good shape and their pitching was performing.
But Boston lost the Friday night game 2-1. Mookie Betts was taken out of the game in innings five due to a knee injury. There is no structural damage and Betts looks to be day to day, but losing one of their top batters who's stats include a .307 BA, 20 HR, and 63 RBI was huge. In his place, the Red Sox utilized Michael Martinez. There is no comparison in the field or at bat. Martinez blundered in the outfield numerous times on Saturday night and he went 0-3.
Betting the Sweep
Thus, when betting the sweep there's a major problem in that an injury like the one to Betts can be significant. Add to that some problems with Red Sox middle relief and you can end up with the hottest team in baseball going cold and the worst in the AL grinding out wins against them. Today, we're reconsidering our Red Sox Sunday pick.
Trends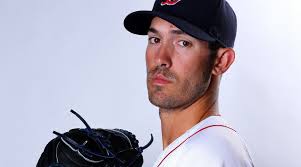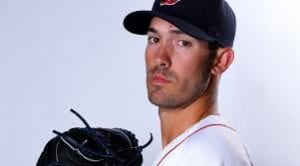 This Red Sox Sunday pick has to take into consideration the information above, as well as part performances by both teams. Minnesota took it to the Texas Rangers prior to the All-Star breaking, taking three of four. Can they do the same against a very good Red Sox team?
The Red Sox have lost three straight five times this year, but only one time were those three losses to the same team. That was when they met the Chicago White Sox at Fenway about a month ago. In that game the White Sox beat the Red Sox in the first three and then lost the final contest. In reconsidering this Red Sox Sunday pick, it's important to take in the fact that three loses straight have occurred and once to the same team. It's a rarity.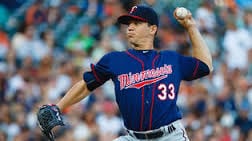 What is more common is for Boston to come back after two losses and right the ship. Rick Porcello (3.47 ERA, 12-2) starts for Boston today. In starts after the Red Sox have lost, he is 4-0. In is last eight starts, the Red Sox are 7-1 and he is 5-0. Twins' starter Tommy Milone (4.71 ERA, 3-2) may not at first glance look imposing, but he has performed well as of late. He's won his last three starts, after going 0-2 for his previous seven starts.
Red Sox Sunday Pick
Where does this Red Sox Sunday pick now sit? We're sticking with the Red Sox despite the fact that it looks like Betts won't play and the club has some middle relief questions. Everything still points to a Red Sox win. That our reexamined Red Sox Sunday pick.
Red Sox Sunday Pick: Boston moneyline at -170