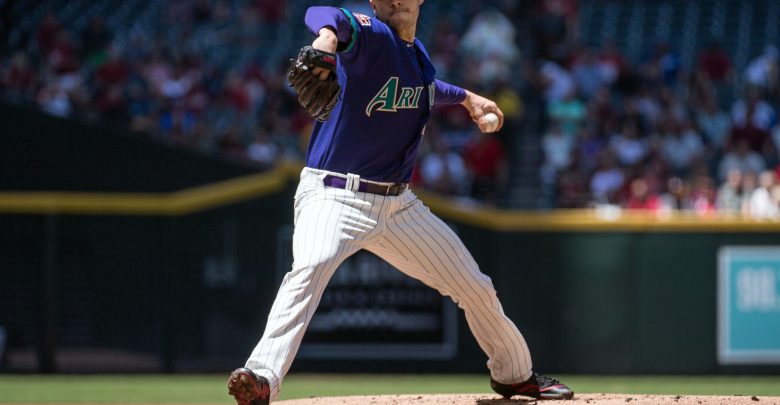 There's good value no matter what side you're going with in the May 9th MLB free pick. On one hand, the Dodgers are at home against Arizona with Alex Wood taking the hill after some successful recent starts. Then again, Arizona is a smoldering 11-5 on the road and counters with a tough left-hander of their own in Patrick Corbin. Oddsmakers have set the Dodgers at -120 favorites, but it seems like Arizona would be a better wager – is that what they want us to think?
Corbin Looks to Go 5-0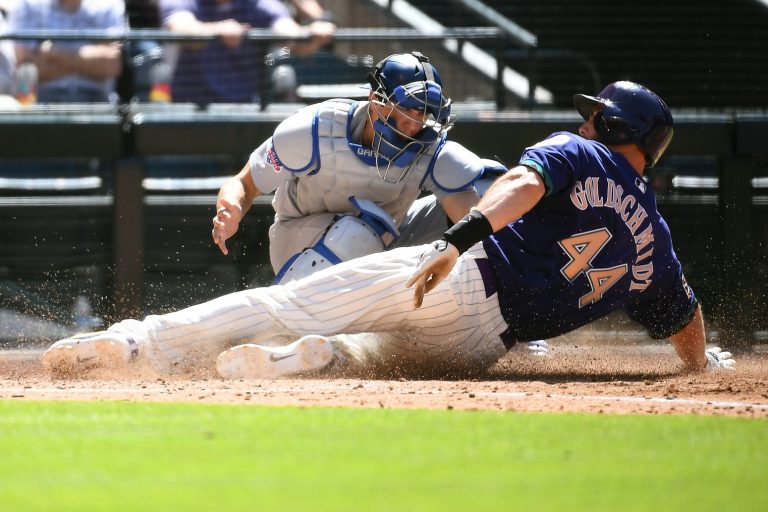 D'Backs left hander Patrick Corbin has been sharp this year in starting off the season 4-0 while posting a 2.15 ERA. The May 9th MLB free pick will mark the left hander's third start of the year against the Dodgers and his second straight. He's had success – just 1 ER and 4 total hits allowed in 13.1 IP. Career wise he has held LA to a ..240 average in 95 AB but was 0-2 with a 5.06 ERA in two starts in 2017. It should be noted that both previous starts against the Dodgers were at Chase Field, but Arizona is one of the better road teams in all of baseball.
The good news for Corbin is that his offense seems to have found a spark with 15 runs over the past 3 games including an 8-5 win over these Dodger last night. The D'Backs hit 4 HR last night including A.J Pollock cranking out his 11th of the season. Pollock is hitting .370 over the past 7 days while Daniel Descalso is 6-15 (.400) over that same span including a long ball last night. Paul Goldschmidt could lead the way for the Arizona offense tonight as he has 3HR in 25 career AB against LA starter Alex Wood.
Dodgers Try to Get Back On Track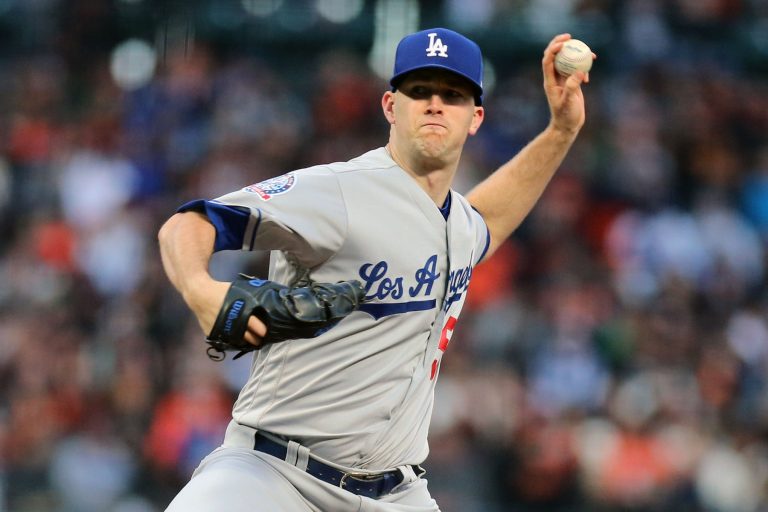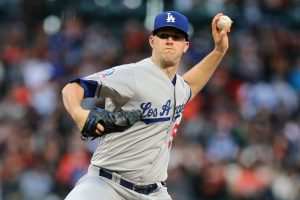 LA being -120 favorites in the May 9th MLB free pick is kind of mystifying considering they've lost 3 straight including 7 of the last 10. They'll go with Alex Wood tonight and the left hander is 0-3 with a 3.82 ERA on the season. Wood hasn't pitched into the 7th since his first start of the season. Wood was pulled in the 5th in his last start after experiencing hamstring cramps. He's also surrendered 4ER in 11 IP in two starts against Arizona this season. The guy he can't get out is opposing pitcher Patrick Corbin, who has gone 3-4 against Wood in his career. The reason the Dodgers may be favored on Wednesday night is because Wood was 3-0 with a 2.57 ERA against Arizona in 2017.
The Dodgers offense could have some success against Corbin as they have a .320 wOBA against LH pitching. Matt Kemp has also been on fire the past 7 days with a .433 average (13-30). Cody Bellinger has also hit .320 over that span. Austin Barnes could get the nod tonight as he's hit 2-6 with both hits being HR in his career against Corbin. LA could sorely miss Justin Turner tonight as he's 11-27 (.407) with 2 HR against Corbin but is questionable with a wrist injury.
May 9th MLB Free Pick Betting
There's good value on the D'Backs tonight at +100 with Corbin on the bump. It also seems like a trap 62% of the public is on Arizona tonight as the Diamondback are 8-3 in the last 11 against the Dodgers. There could be value in LA as the Dodgers are 6-1 in the last 7 Corbin starts. Arizona seems like a trap bet, but they've traditionally owned LA during the regular season and have the best value on Wednesday.
Free Pick: Arizona Diamondbacks +100