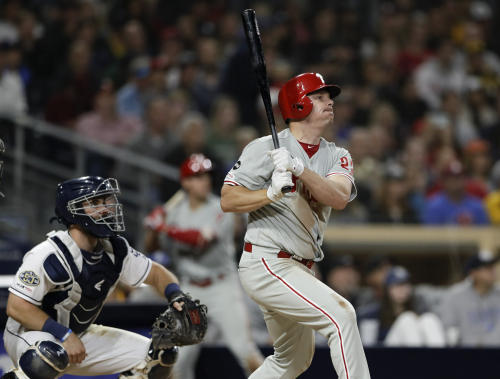 Oddsmakers have set the Phillies as -120 favorites in the June 5th MLB free betting pick despite the fact they are on the road at the Padres (SD +100). Granted, San Diego is a game under .500 at Petco Park but Philadelphia is also facing 'getaway day' as they have a day off tomorrow and head back home after a 6-game road swing. Do the Phillies flex their muscles here and hold on to a 0.5 game lead in the East or does the San Diego vibe have the visitors too chill for this one?
Phillies Need to Find Their Bats Wednesday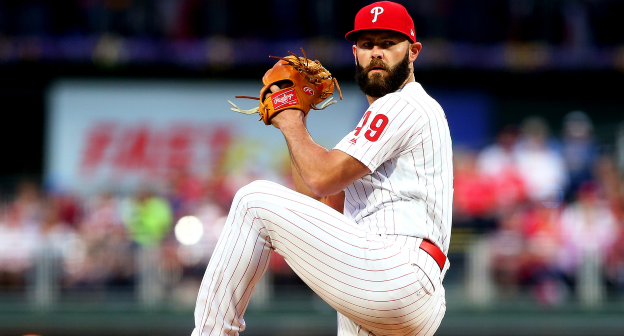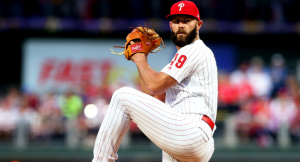 It had been an atrocious road trip for the Phillies as they had dropped four straight before a 9-6 win at Petco on Tuesday. The 9 runs on 13 hits was a welcome site for Philadelphia as their bats had gone a bit dormant, being held to 3 runs or less in 5 straight games including scoring just 2 total on Sunday and Monday. Jay Bruce led the way Tuesday with 2HR and 6RBI and he's been hot with 13 hits over the last 9 games. Five Philadelphia players have 2+ home runs in the past week, including Bryce Harper who has a .655 SLG over that span. One of those batters is also Andrew McCutchen however who has been lost for the year with an ACL injury.
Philadelphia sends Jake Arrieta to the mound in the June 5th MLB free betting pick as he tries to bounce back from a poor outing vs. the Dodgers. Arrieta took the L last Friday as he served up 3 HR to LA and a total of 5ER on 10 hits over 5.0 IP. The right-hander had been solid with just 3ER allowed over his last 2 starts (14.0 IP). Arrieta has a 2.74 ERA in day games this season  which is good for this 3:40 ET start.
What Can Padres Expect From Quantrill?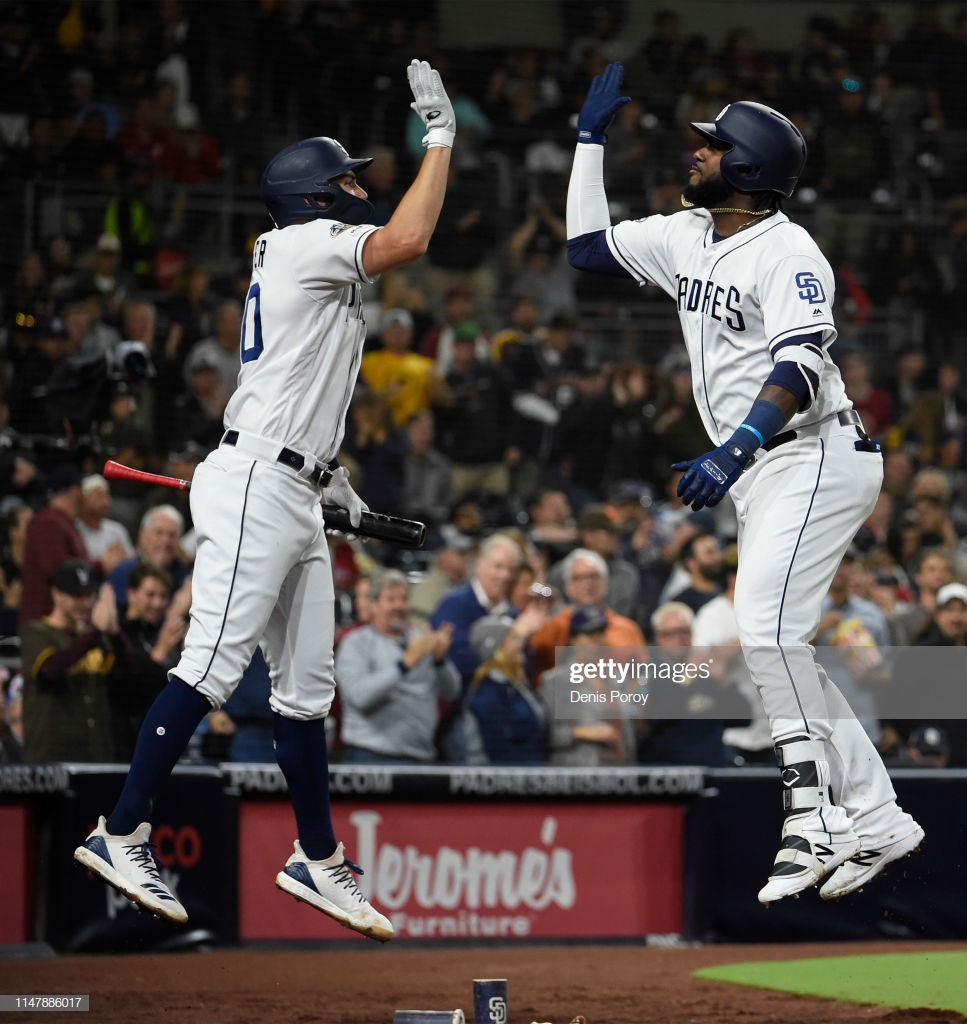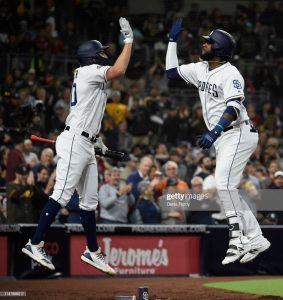 San Diego is calling up a pitcher in what MLB.com calls a "yo-yo role" as Cal Quantrill has gone up-and-down to Triple-A for what will be the third time this season. Quantrill will make another spot start in the June 5th MLB free pick in what is just 5th MLB start. He has never faced any Phillies batters, but has held 3 of 4 opponents to 3 ER or less in various starts this season.
Can the Padres bats get to Arrieta? They have hit .237 vs. the Philadelphia starter in 59 total AB with Wil Myers having the most success going 4-7 (.429). Manny Machado has gone 0-4 vs. Arrieta in his career but the SS is just 1 for his last 20 (.050) as it is. The Padres offense has been solid vs. Philadelphia this week though. A 7-run 6th inning powered by a Machado grand slam led San Diego to an 8-2 win on Monday and San Diego still had 10 hits in a 6-9 loss on Thursday. Franmil Reyes is 3-9 in the series, all hits being HR's. Will San Diego have that type of offensive success vs. Arrieta though?
June 5th MLB Free Betting Pick
Arrieta has been solid during day games this season and at the same time you don't know what to expect from San Diego's young spot starter. The Phillies being a bit distracted on getaway day is a worry, especially as they wrap up a West Coast road swing. This should be a low scoring game (O/U 8.5) but ultimately you trust Philadelphia's offense more than San Diego's.
MLB Free Pick: Philadelphia Phillies -120