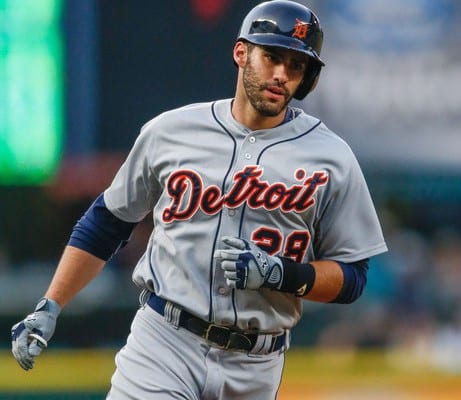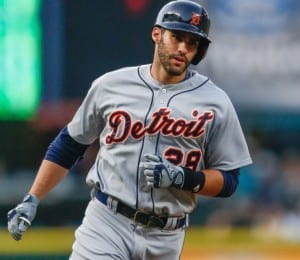 Overview
The Texas Rangers are in Detroit for the second game of a three game series versus the Tigers. The Tigers have played the Rangers well of late winning the last 4 meetings but before that they had won just 5 of the previous 16 meetings.
This happens a lot especially in baseball where one team will dominate another team over a few seasons for no good reason and then it shifts and the other team will dominate. It's kind of just the law of averages and things will eventually even out unless one team is much much better of course.
Head to Head Trends
Tigers are 7-2 in Verlanders last 9 home starts vs. Rangers.
Rangers are 0-4 in the last 4 meetings.
Detroit Tigers (-123)
The Detroit Tigers are 3rd in the American League Central 14 games back of the 1st place Kansas City Royals. I think the Tigers were expected to be one of the top teams in the league this year and probably a Wold Series contender but the pitching just hasn't been there this season. The Tigers have had a bad bullpen for a few years now so having another bad bullpen this season is no real surprise I think most people would have been surprised with the Tigers starters having a combined 4.56 ERA.
On the hill for the Tigers today is Justin Verlander who is 1-5 with a 4.11 ERA in 11 starts this season. In his first few starts after coming back from injury Verlander wasn't all that good but he has been pretty impressive over his last 5 starts allowing 1 or less runs in four of those.
Detroit Tigers Trends
Tigers are 4-1 in their last 5 overall.
Tigers are 2-10 in Verlanders last 12 starts.
Texas Rangers (+113)
The Texas Rangers are 3rd in the American League West 4 games back of the 1st place Houston Astros and they are also just 1.5 games out of a wild card spot so if they can keep playing some decent ball they might have a shot at the post season.
Starting for the Rangers today is Colby Lewis who is 13-5 with a 4.49 ERA on the season. Lewis has been pretty solid over the last couple months with 12 of his last 14 starts being quality starts but the two starts that weren't he got hammered.
Texas Rangers Trends
Rangers are 1-4 in their last 5 road games.
Rangers are 2-10 in Lewis' last 12 starts vs. a team with a losing record.
Conclusion
I'm going with the Detroit Tigers over the Rangers in this one. Verlander is back throwing the ball well so I think getting him at -123 is kind of a steal.
Free Pick: Detroit Tigers are -128 across most betting sites like BetOnline and Topbet.