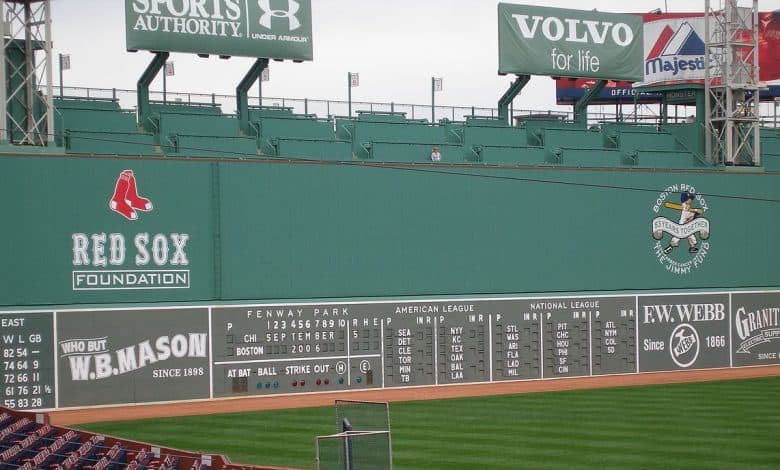 Tampa Bay hopes to continue a stretch of success against division opponents when they wrap up a series at Fenway Park in the July 6th Rays at Red Sox betting matchup. TB just took three out of five against the Blue Jays in Toronto, and can now get another series win with a victory over Boston on Wednesday.
Of course the Red Sox have other plans, winning 4-0 on Monday as -118 favorites but dropping an 8-4 matchup on Tuesday at -124. Boston is a -126 favorite for the series finale despite starting a pitcher making his MLB debut. The Rays would seem to have some value at +108, but 57% of public betting is on the home team.
Rays Offense Coming Alive
The shutout loss on Monday aside, Tampa Bay's offense has enjoyed a mini break out lately. They had 6-2, 11-5, and 7-3 wins to finish out the series against Toronto and had 11 hits and 8 runs in Tuesday night's win. Kevin Kiermaier had a bases clearing double to get scoring started in the first while Wander Franco had a hit and three walks while scoring three runs.
Yandy Diaz chipped in three hits on Tuesday and is now 13 for his last 26 with an OBP of .581 over the last week. Harold Ramirez also has 10 hits in the past week so the Tampa Bay offense has the potential to score some runs in the July 6th Rays at Red Sox betting matchup, especially against a pitcher making his introduction to the big leagues.
Corey Kluber (3-5, 3.91 ERA) is on the bump for Tampa Bay in the series finale, trying to pick up his first win in nearly a month. Kluber should be well rested after lasting just 3.0 IP in his last start, giving up 5 ER in a 9-2 loss to the Blue Jays. That's more runs than he surrender in the previous three outings so we will see if the right-hander can return to form.
First Look at Bello
Starter Nick Pivetta gave up 7 ER in Tuesday's contest, so one of Boston's best prospects Brayan Bello doesn't have too hard of an act to follow in his MLB debut. Some people are calling Bello the most hyped pitching prospect to come through the Red Sox pipeline since Clay Buchholz, but is that too much pressure for the 23-year-old out of the Dominican?
Bello went 6-2 with Triple-A Worcester recently, striking out 71 batters in 51.1 IP. Bello has a fastball that touches 100 MPH and is considered a top 50 prospect in all of baseball so Fenway Park should be rocking in the July 6th Rays at Red Sox betting matchup.
Free July 6th Rays at Red Sox Betting Pick
We will see if Bello is worth the hubbub on Wednesday night, but that seems like a lofty price tag with a lot of unknowns. The Rays have won four straight against right-hand starters but Tuesday's win was also their first in the last five trips to Fenway.
Boston has won five of their last six at home, but did drop two of three against the Rays at Tropicana Field earlier in the season, putting their mark to 2-3 against the division foes in 2022. Tampa Bay seems to be the way to go in this matchup.
Free Pick: Rays +108