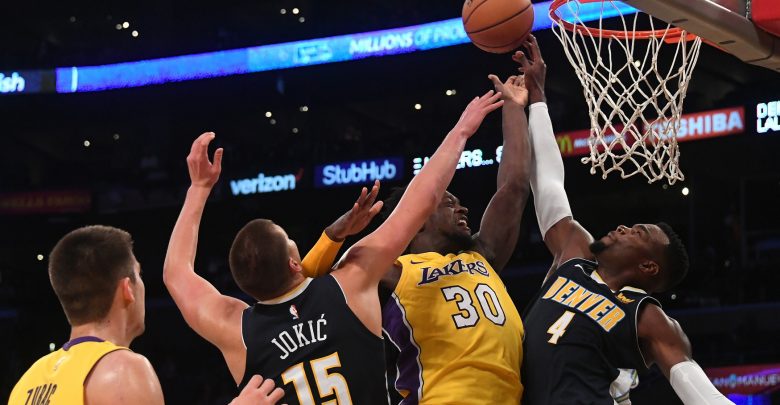 There's sure to be a lot of money coming in on the Lakers in th 3/13 NBA free pick as they find themselves +2 point underdogs at home against Denver. Sure the Nuggets need any and all wins as they sit percentage points out of the Western Conference playoff race in the 9 seed. Getting a win at the Staples Center might not be easy however as the Lake Show has won 11 of their last 12 on their own court. With a lot of bettors focused on the NCAA play-in games and finishing their brackets, is there a possibility to slip one past the goalie in NBA wagering tonight?
Denver Dominated This Matchup Four Days Ago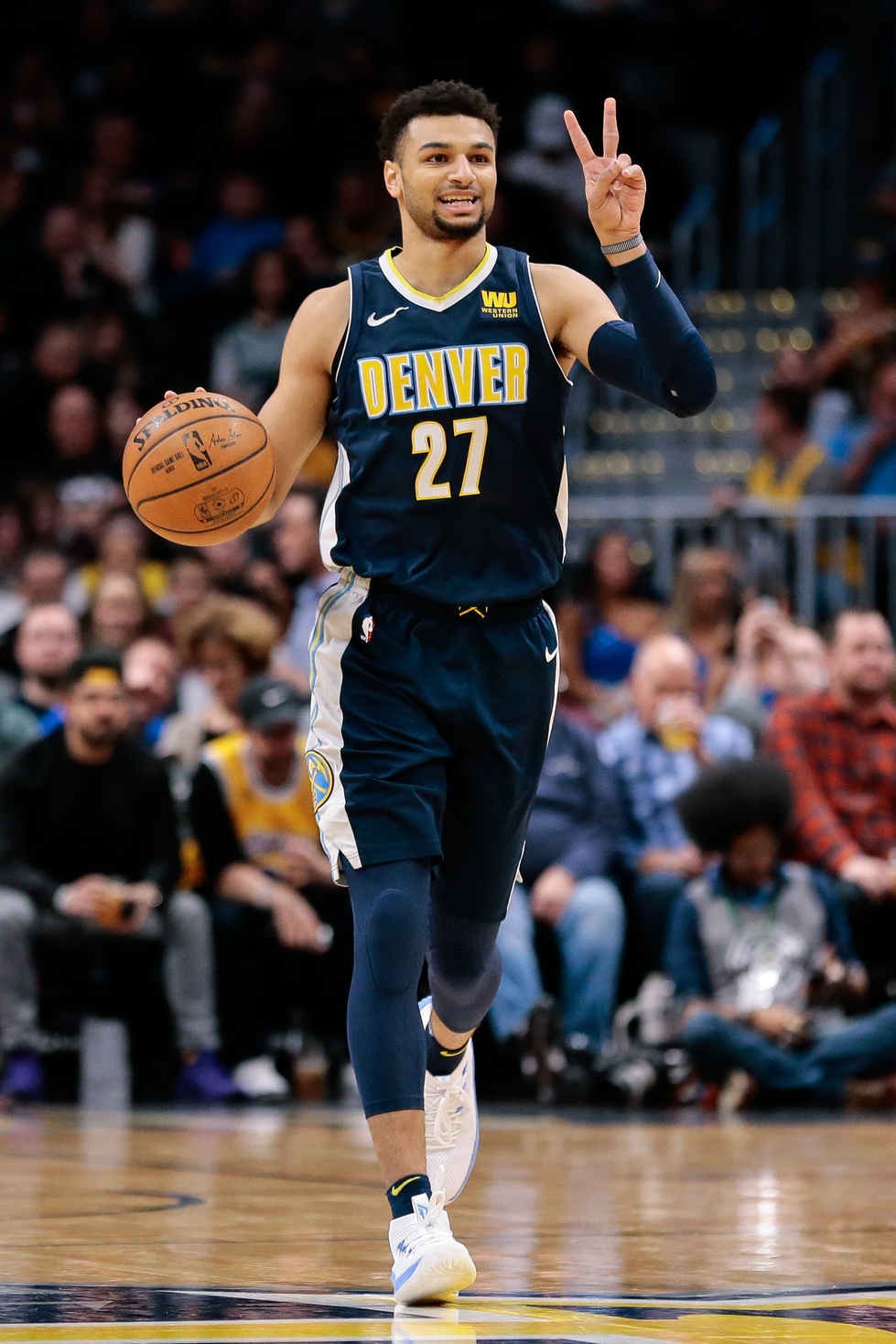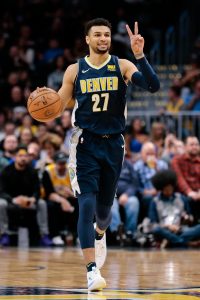 The Nuggets don't have to put too much time in film prep for the 3/13 NBA free pick as these teams matched up on Friday night and whatever Denver did it worked. The Nuggets pulled out a 125-116 win at home as -7 favorites in what was just LAs second loss in their last eight games. The Denver defense had some issues in that game as they allowed the Lakers to shoot 48.9% from the field and 40% from three point range – but the offense saved the day as six Nuggets scored in double figures including Jamal Murray, Paul Millsap, and Nikola Jokic with 20+. 
Can that Denver offense keep things rolling on Tuesday night on the road? The Nuggets have an under-the-radar scoring attack that is 8th in the NBA in points, 7th in field goal percentage, and 9th in three point shooting. Denver has put up 120+ in six of the last 10 games with Murray, Jokic, and Gary Harris being nearly unstoppable over that span. The Lakers have a top 10 scoring attack as well so are we looking at another points-fest that pushes the O/U to an 'over' 230.5?
Lakers Aim to Retain Their Home Dominance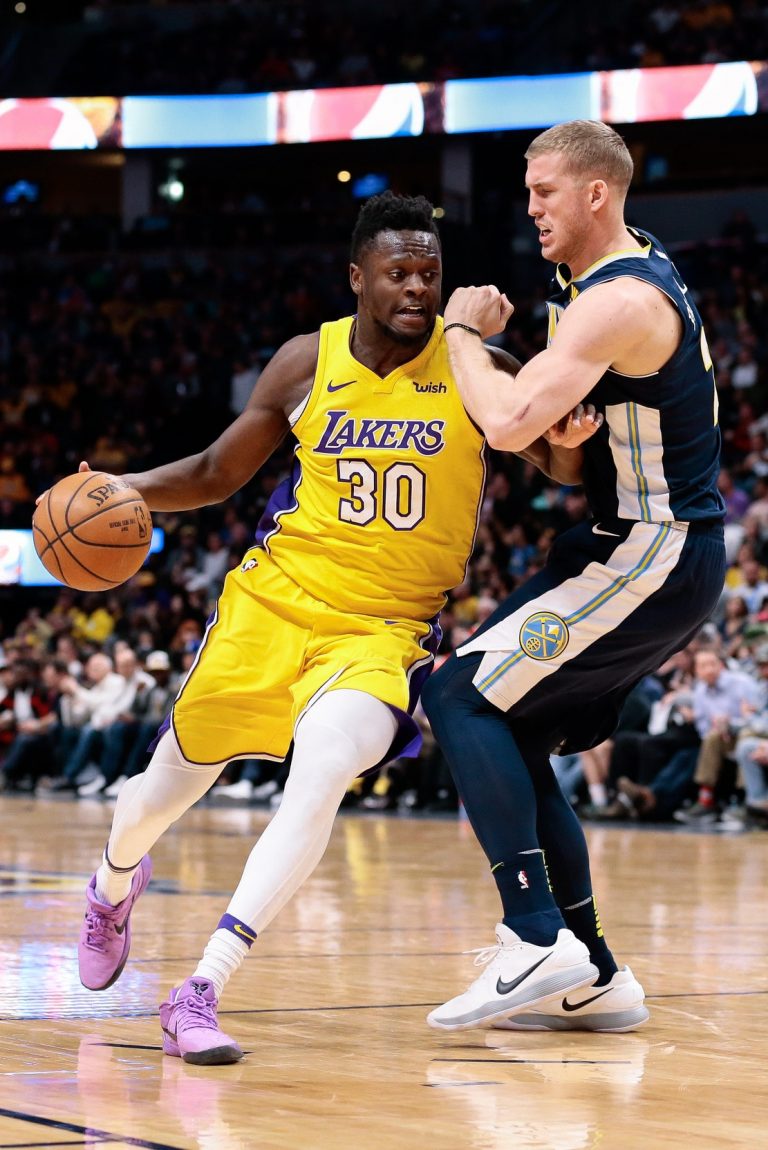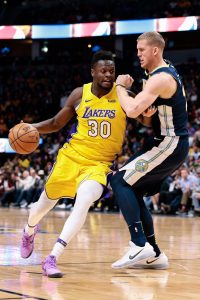 The loss last week came at Denver but in the 3/13 NBA free pick the teams head back to Los Angeles. The only loss the Lakers have had at the Staples Center in over two months has been to the red hot Portland Trailblazers. LA is just 17-15 at home this year, but have come into form lately having won 11 of 12. Regardless of where they've played, Los Angeles has won 7 of 9 which includes victories over Cleveland, San Antonio, and Miami to name a few. Yeah the Lakers have also beat up on a lot of tomato cans over that span (Atlanta, Sacramento, Orlando, Dallas) but the team has confidence. The offense has scored 110+ in eight of ten games and will be up against a Denver 'D' that has allowed 115 or more in 7 of 10.
Julius Randle might have single handedly lured Lebron James to the Lakers after putting up 36 points and 14 rebounds against the Cavs on Sunday – although Randle himself could be gone after this year. Besides Randle, Isaiah Thomas could be in line for a big night off the bench as he went for 20 points, 9 assists, and 5 rebounds against Cleveland. The biggest factor in the game may in fact be Brook Lopez and the LA defense however. Lopez matches up with Jokic who had a triple double his last time out against Sacramento. Are the Lakers up to the task with the 28th ranked scoring defense in the NBA?
3/13 NBA Free Pick Betting
Nobody would blame a bettor for taking either side in this contest. The Nuggets – along with 7 other teams in a jumbled up West – are in must win mode from here on out this season. That being said about 60% of the public are liking Los Angeles to continue their impressive home stretch recently. The Lakers are 10-2 ATS their last 12 games. With the Nuggets having just 1 day of rest after a three game home stand, their offense shouldn't be as dynamic tonight. With that, the Lakers continue winding down the year on a positive note.
Pick: Los Angeles Lakers +2