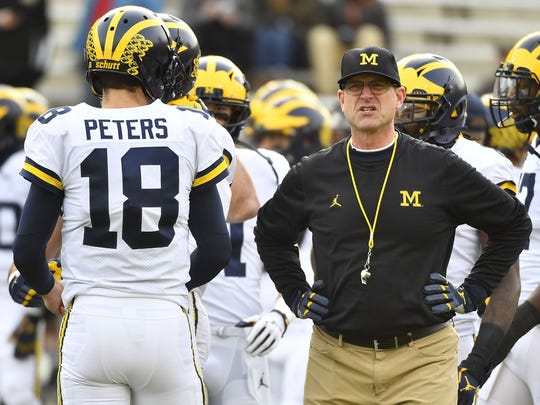 Jim Harbaugh's squad likely has a win in the bag in the NCAA week 7 Michigan at Illinois free pick. The Wolverines have rattled off two big wins after the Wisconsin debacle but the big question is whether the MICH -24 line is just a bit too high? The Fighting Illini have looked like their usual disappointing self in dropping three straight, but they nearly upset Nebraska in their last game in Champaign. Does UM have much motivation for a blowout in this spot?
Wolverines Able to Do What They Want on Saturday?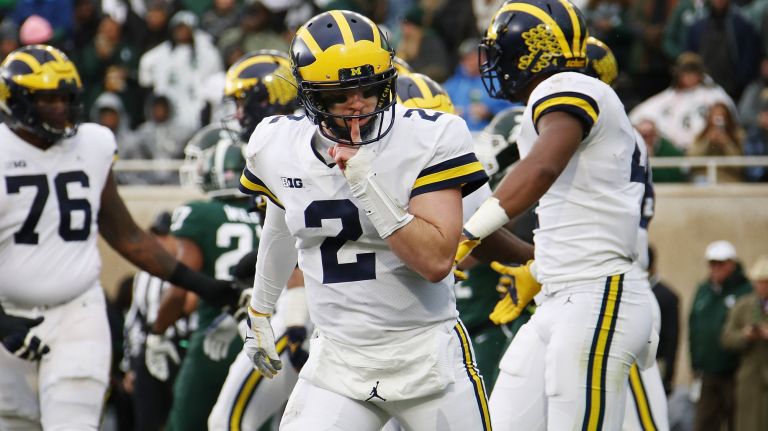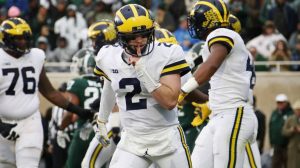 You have to give Michigan credit, they've bounced back nicely after a devastating 14-35 loss in Madison on week 4. The Wolverines completely dismantled Rutgers 52-0 and then squeaked out a 10-3 win over a tough Iowa team. Both of those games were in the Big House however and the Wolverines must travel for just the second time of the season in the NCAA week 7 Michigan at Illinois free pick.
Do the Wolverines still have questions however – and on both sides of the ball? In the loss to Wisconsin, UM allowed 359 yards on the ground as part of a 487 yard output for the Badgers. Illinois is almost strictly a running team that had the Big Ten's 2nd best ground attack a year ago. The offense looked good against Rutgers – but every offense looks good against Rutgers. Last week Michigan was able to score just 10 points against Iowa and Shea Patterson had just 147 yards passing.
At first glance it doesn't seem like the Wolverines are 24 points better than Illinois while also playing in just their second road game of the season. Michigan could also be caught in the proverbial trap game on Saturday too as they have a visit at #9 Penn State next week.
Can the Illinois Offense Get Things Going?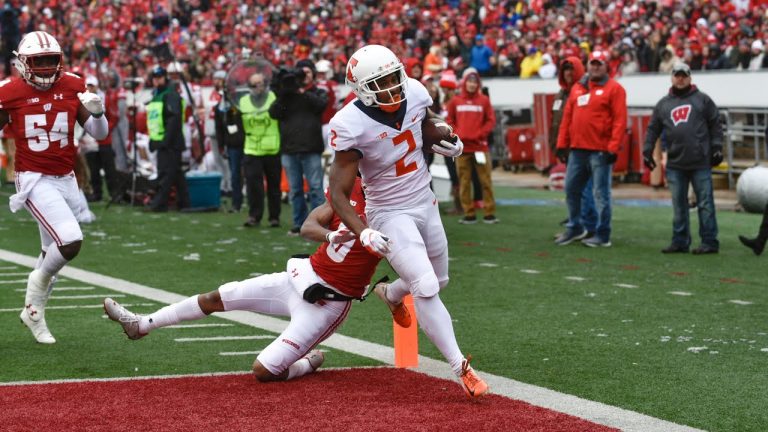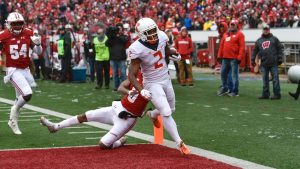 Defense simply isn't something that Illinois does. The Illini have allowed at least 40 points in both of their conference games so far, losing 38-42 to Nebraska and 17-40 a week ago against MInnesota. The Cornhuskers had 363 yards on the ground while the Golden Gophers had 332 yards rushing.
The Michigan offense is luckily just 100th in the country in rushing, averaging a bit over 129 yards per game. Even so, the Fighting Illini offense is going to have to try and do something to keep things close in the NCAA week 7 Michigan at Illinois free pick. The Illini lost by just 4 to Nebraska (as +13 home underdogs) but still had only 299 yards in the process. Reggie Corbin had a huge game that night with 20 carries for 134 yards. Illinois had just 27 carries for 91 yards as a team a week ago vs. Minnesota though. QB Brandon Peters was injured vs. Minnesota and is questionable Saturday.
These two teams haven't met up since 2016 in what was a 41-8 Michigan win. What scares you about Illinois, even getting so many points Saturday, is that they have a penchant to be blown out in conference play. 5 of their 7 conference losses a year ago were by 25 points or more. That includes a 24-63 loss to Penn State, dropping a 46-7 game to Purdue, falling 33-63 at Maryland, and being obliterated 63-0 in Champaign against Iowa.
NCAA Week 7 Michigan at Illinois Free Pick
Can Illinois pull off another close game like they did in the 4-point loss to Nebraska. Probably not, unless the Wolverines lose 4 fumbles and commit 10 penalties like the Cornhuskers did that night. It's hard to see Illinois scoring much on Saturday considering Michigan has given up a total of 3 points the last two weeks. Michigan could actually thrive in going on the road. Their only away trip thus far in 2019 was a very forgettable one at Madison and it would be good to wash away that memory ahead of a trip to Happy Valley.
Pick: Michigan -24