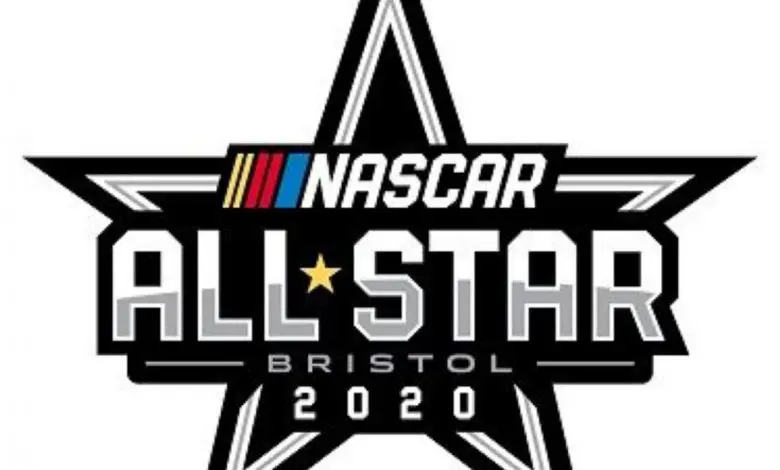 NASCAR All-Star Race betting preview written by Betting Brain motor sports expert Cliff "Tire Wear" Johnson. 
It's a doubleheader of races from Bristol on Wednesday. The NASCAR all-star race betting preview is for the 8:30 PM EST main event following the Open race at 7:00 (FS1). It's an exhibition race, but plenty of storylines on this short track from Tennessee.
Kevin Harvick is the +550 favorite in the feature as he has finished in the top 4 for four consecutive races. This will be the 2nd race of the year at Bristol and Brad Keselowski has some value at +650 after winning here at the end of May. Kyle Busch (+600) leads the current field with 3 wins at Bristol but bettors are starting to lose faith in the #18 Toyota as he has yet to capture a checkered flag this season. Here is who I like Wednesday:
Matt Kenseth +3300
This pick may seem like a bit of a mind-blower but I like Matt Kenseth to have a resurgence for NASCAR all-star race betting. Kenseth actually led 12 laps en route to a 2nd place finish at the Brickyard before his disappointing 25th place finish last Sunday in Kentucky.
Of all the drivers in Wednesday's field, Kenseth has the 4th best average finish spot (since 2017) in 8th. Kenseth finished 16th at Bristol in May but had 10 fastest laps and ran in the top 15 in 313 of 500 laps. That was his first time racing here since 2017 though (when he posted consecutive 4th place finishes) so the rust should be off the radiator.
Pick: Kenseth top 5 finish +350
Jimmie Johnson +1400
What a great nostalgia moment it would be if Jimmie Johnson could win at Bristol in his swan song season. A top 5 finish is at least feasible as the #48 Chevy finished 3rd here in May while leading 16 laps. Johnson won in Bristol in 2017 and had another top 3 in 2018 as he is a short track warrior. Do the guys show the old dog some respect in this one?
Pick: Johnson top 5 finish +275
 Kurt Busch +2800
Kurt Busch
paid off last Sunday in Kentucky
with his top 5 finish (+275) and I like the #1 Chevy again at Bristol for NASCAR all-star race betting. The elder of the Busch Bros. finished a respectable 7th here at the end of May but also captured the checkered flag in Tennessee in 2018. Busch has finished in the top 10 in 5 of his last 6 at the Bristol short track.
Pick: Kurt Busch top 3 finish +300
Chase Elliott +550
Chase Elliott
will battle tonight, but I think he's going to come up just short of the checkered flag in 2nd place. Elliott finished in 22nd in Bristol at the end of May, but led 88 laps and posted 39 of the fastest laps.
A late wreck with Joey Logano (3 laps remaining)
was Elliott's downfall and cost him his 3rd top 5 finish in the last four at Bristol.
Pick: Elliott top 3 finish +165
Kevin Harvick +550
It sounds like a broken record but once again Kevin Harvick is the favorite in the NASCAR race. Paying out at +550 is a nice return on investment for the #4 Ford starting in the 5th spot. Harvick has been out of the top 10 for 4 straight races at Bristol but has finished 1st, 2nd, 1st, and 4th in the last four Cup series races. The all-star race is a special one in what seems to be Harvick Hour.
Pick: Harvick to win +550