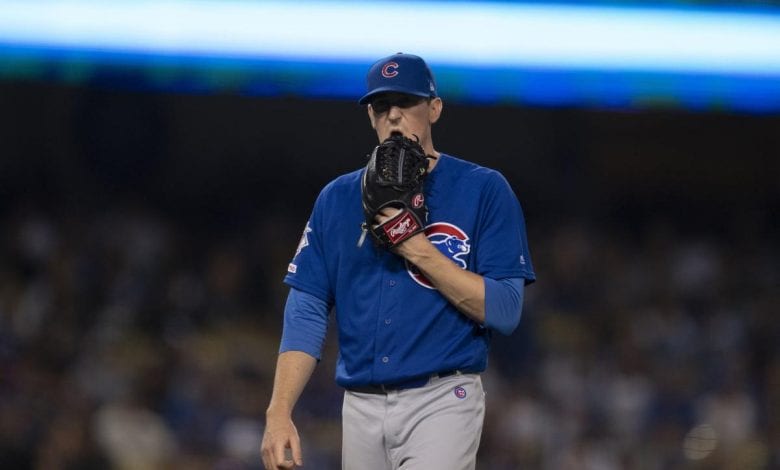 A couple of postseason bound teams meet up in September 18th Twins at Cubs betting. Chicago is out front in the NL Central, opening up a 5.5 game lead on the Reds thanks to a 4-game winning streak. Minnesota comes in after dropping three of four to another team from the Windy City and now trail the White Sox by 3 games.
Oddsmakers like Chicago at home on Friday night (8:15 PM ET) listing the Cubs as -130 favorites. Minnesota is +120 thanks in part to their 10-16 record away from Target Field. Chicago would also seem to have the pitching edge with Kyle Hendricks (5-4, 3.29 ERA) posting a 1.66 ERA in September. Rich Hill (2-1, 3.81 ERA) goes for the Twins.
Twins With Limited Experience vs. Hendricks
The Minnesota bats were quiet at Guaranteed Rate field the past four games, being held to 3 runs or less in each of the meetings with the White Sox. It would have been a great opportunity for the Twins to make up some ground in the division, but Rocco Baldelli's team is now 3GB with eight to go.
The September 18th Twins at Cubs betting total is just 7 runs. Minnesota is likely headed for another low scoring affair as they have faced Chicago starter Kyle Hendricks just 20 times total as a team with a collective .200 batting average. Eddie Rosario and Josh Donaldson have had the only success against Hendricks, going 4-7 with a triple.
Rich Hill faces one of his former teams on Friday night when he takes the ball vs. the Cubs. The 40-year-old came up with Chicago and pitched there from 2006 to 2008. The left-hander is still going strong, allowing 2 ER or less in five of his six starts this season. Hill's problem is that he doesn't go very deep into the game, capping out at 5.0 IP on the year.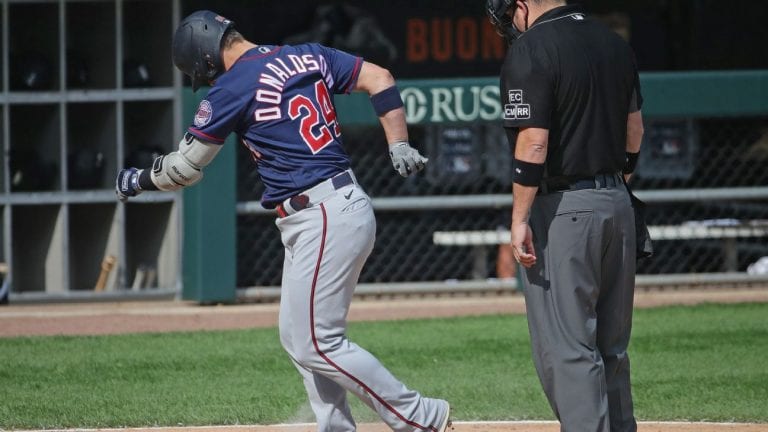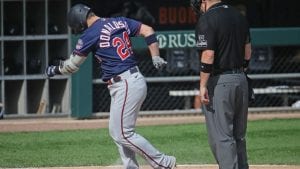 Cubs Winding Down Regular Season Strong
Chicago's seems destined for an NL Central crown as they have opened up a 5.5 game lead in the division. The Cubs likely won't catch Los Angeles for the #1 seed in the N.L., but they are within a game of Atlanta for the #2 seed. Chicago has gone 7-3 over the last 10 and come into Friday's tilt on a 4-game win streak.
The Cubs likely won't need a whole lot of offense in the opener with Hendricks on the mound. The right-hander has allowed 4ER total over his last three starts and has a 2.27 ERA in five home starts this season. Regardless, Anthony Rizzo and Kris Bryant have both gone 2-6 in their career vs. Hill and each has a HR vs. the Twins starter. Chicago as a team has hit .255 in 51 AB vs. Hill.
September 18th Twins at Cubs Betting Free Pick
The thing that sticks out about Friday's meeting is how sub-par the Twins have been on the road and how solid Hendricks has been at home for Chicago. Surprisingly 67% of public bettors like Minnesota here which is alright because you don't go against Hendricks at Wrigley Field.
Free Pick: Cubs -130