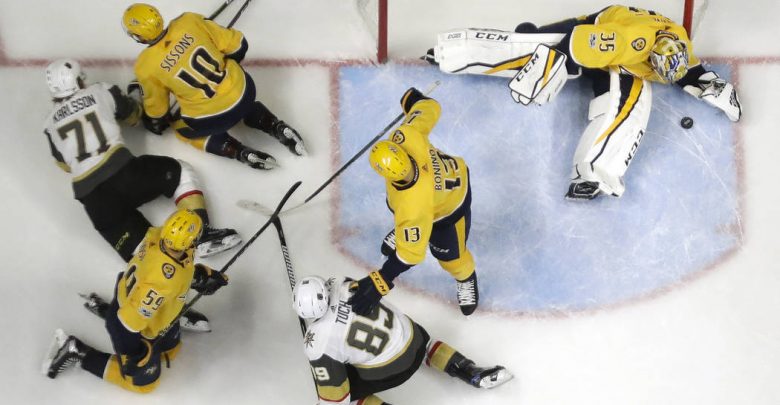 As we head into the All-Star break there is one more great showdown in the January 23rd NHL free pick. The Nashville Predators and Vegas Golden Knights are in a dead heat for 4th in the West with 62 points. One of these teams will take the lead in that race as they square off at T-Mobile Arena at 10:00 PM ET on NBC Sports.
Preds Look to Go Into Break on a High Note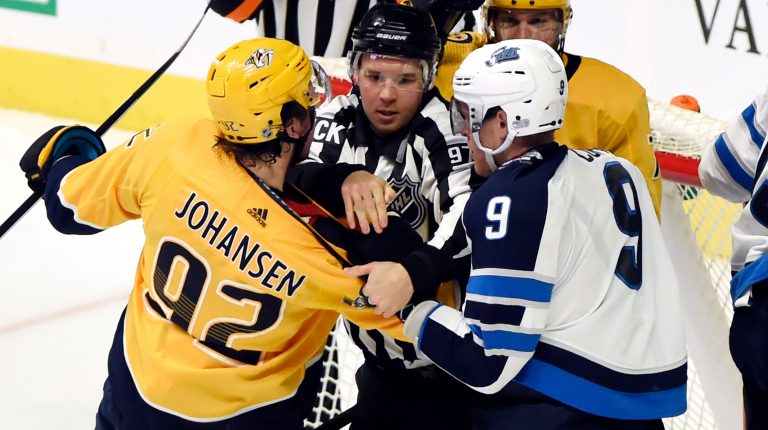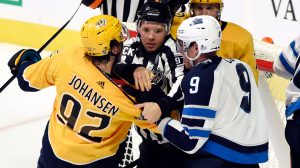 After Wednesday night's game these teams will have 8 days off before their next contest. A win in the January 23rd NHL free pick would be huge for Nashville as they could move into a tie with Winnipeg in the Central. The Predators would also be 9 points ahead of 3rd place Minnesota in the quest for home ice in the playoffs. Nashville had lost 4 of 5, but they turned things around with a 4-1 win in Colorado on Monday afternoon. Two in a row would give Peter Laviolette's team huge momentum heading into the 2nd half of the season – especially if that win came at T-Mobile which is one of the toughest places for visiting teams to get a win.
Nashville will also get a boost as leading scorer Ryan Johansen returns to the lineup after serving a 2-game suspension for high sticking. The Predators offense will also be able to get to Vegas' top 5 defense if Viktor Arvidsson can stay in the groove. The right winger has 8 goals in his last 9 games. That scoring would be a huge help to G Pekka Rinne (2-2-1 over his last five) who has allowed 4+ goals in 3 of the last 4.
Vegas Limping Into the Break?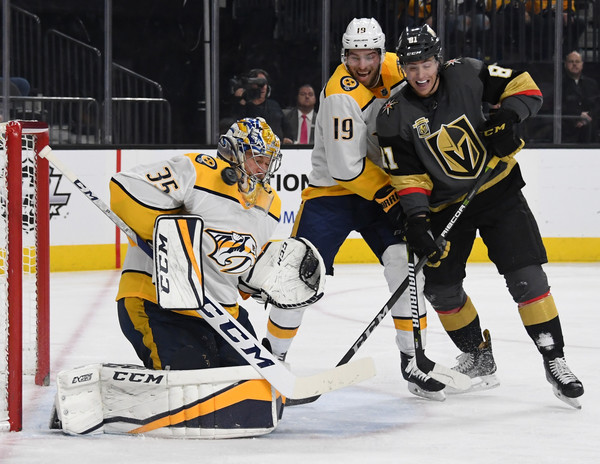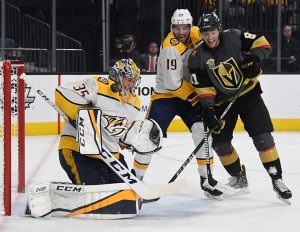 The Golden Knights were on a roll with a 7-game win streak, but they've since dropped 3 of 5. What's more concerning for Gerard Gallant's team is that they've dropped two of the last three at T-Mobile Arena. Granted, Vegas still has one of the best home ice advantages in the league with a 16-5-2 record in Sin City. The Golden Knights have won 51 of their 73 home games and the sky isn't falling that bad as they are 9-3 over their last 12. Still Vegas would love to return the favor from a 1-4 loss in Nashville on October 30th in which the now-injured Reilly Smith had the Golden Knights only goal.
Maybe Monday's 2-4 home loss to the Wild can be chalked up to Vegas' emotional 7-3 win over the Penguins on Saturday. Jonathan Marchessault had a hat trick in that win and added a helper on Monday. Max Pacioretty has also scored a goal in back-to-back games. Marc-Andre Fleury looks to end the 1st half on a high note as well. His 27-13-4 record is outstanding, but the Vegas goaltender has dropped three of his last five starts.
January 23rd NHL Free Pick Betting
Vegas has been down a bit lately, even at home, but their record at T-Mobile speaks for itself. One of the major questions in Wednesday's game is how focused Nashville is going to be a) with 8 days off coming up after the game and b) starting their 'vacation' in Las Vegas? Either way, there's good value on the Golden Knights.
NHL Free Pick: Vegas Golden Knights -125