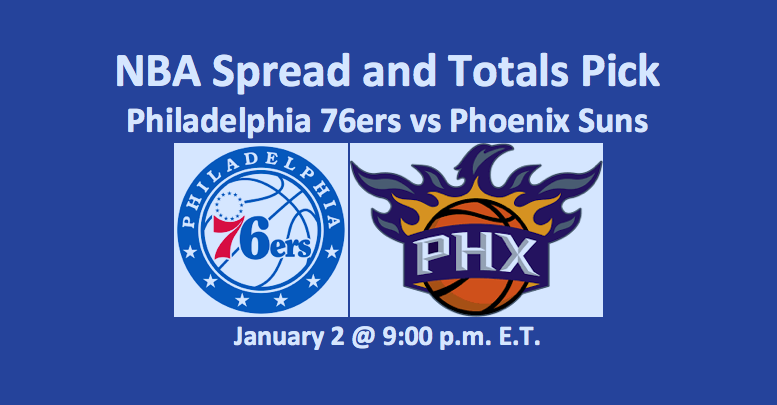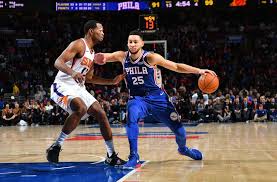 The Philadelphia 76ers (24-14 Overall, 8-11 Away) are at the end of a long road trip that started in Boston on Dec. 25 and then took them out West. Over the four road games they've played over the past eight days, the Sixers are 2-2. They play the Phoenix Suns (9-29 Overall, 5-14 Home), the team with the second-worst NAB record, tonight at 9:00 pm ET. Philly would like to go home after this game with a winning 3-2 road mark. But that remains to be seen. Our Philadelphia 76ers vs Phoenix Suns preview and free pick has the visitors at -4.0 and the over/under at between 227.0 and 228.5.
Recapping Recent Team Performance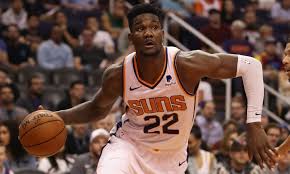 The visiting 76ers, who are fourth in the East, have reeled off a couple of four-game winning streaks this season. Over their past 10 games, they have gone .500. Their last game was yesterday against the LA Clippers. They won that contest 119-113. Prior to that win, the Sixers lost to Portland on Dec. 30 by a score of 129-95.
The Suns' longest losing streak this season stands at 11 games. Over their past 10 games, they have gone .500. During that time, they did maintain a four-game winning streak. They've lost their last three, including a 132- 109 New Year's Eve blowout by the Golden State Warriors.
PF/PA Advantage?
Our Philadelphia 76ers vs Phoenix Suns preview observes that on average, Philadelphia does not leave much wiggle room when it comes for PF and PA. They're averaging 114.1, while allowing opponents 112.1. That gives them a plus-two differential. However, the Suns PF/PA differential stands at minus-8.9. Opponents are scoring 114.4 PPG against this team. Phoenix is putting just 105.4 PPG on the scoreboard.
Edge: Philadelphia
Key Performers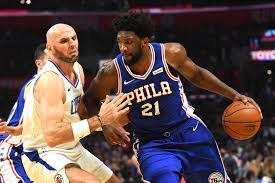 For Philly, center Joel Embiid (26.5 PPG, 13.4 RPG, .484 FG%) is a constant double-double threat. Plus, he's a massive defender, averaging 1.89 BPG and 11.1 DRPG. Plus, this team has three go-to guard who are hitting at least 44% of their shots. Point guard Ben Simmons, a 57.5% shooter from the floor, is a massive playmaker, averaging 15.9 PPG, 7.9 APG, and 9.2 RPG.
Rookie center Deandre Ayton has performed well for the Suns. He is averaging 17.0 PPG and 10.9 RPG. The rookie has been good for 31.3 MPG. Shooting guard Devin Booker is the leading scorer and also the assist-man on this Booker. Booker is putting in 25.1 PPG and making 7.1 APG. SF T.J. Warren is averaging 18.8 PPG. He been making 1.13 SPG, while Booker has snagged 1.18 SPG.
We find that Philly is deeper, and, overall, more solid in front and back. Also, the Sixers are hitting 46.5% of their shots to the Suns 45.7%. And although Phoenix has an edge in threes, 33.7%-to-35.0%, and frees, 78.8%-to-77.1%, we still find that Philly offers more consistency.
Edge: Philadelphia
Philly – Road Weary or Seriously Stoked to Succeed?
It's not lost on us in our Philadelphia 76ers vs Phoenix Suns preview that the Suns come to this game rested. They have not played since Dec 31. Plus, this is their fourth home game in a row. At the same time, Philly has been on a long road trip, and this is their third game in the last three days. The Sixers are road weary and may be vulnerable.
Edge: Phoenix
Our Philadelphia 76ers vs Phoenix Suns Preview Picks
Our Philadelphia 76ers vs Phoenix Suns preview and free pick likes Philadelphia by four. We do think they will cover, despite being a bit tired. We're also going with the over at 227. There's enough firepower on the Sixers for them to notch around 125, while the Philly D is nothing to write home about and should give up about 109 points.
Summary Phoenix Suns vs Philadelphia 76ers Picks: Philadelphia at -4.0 and over 227.