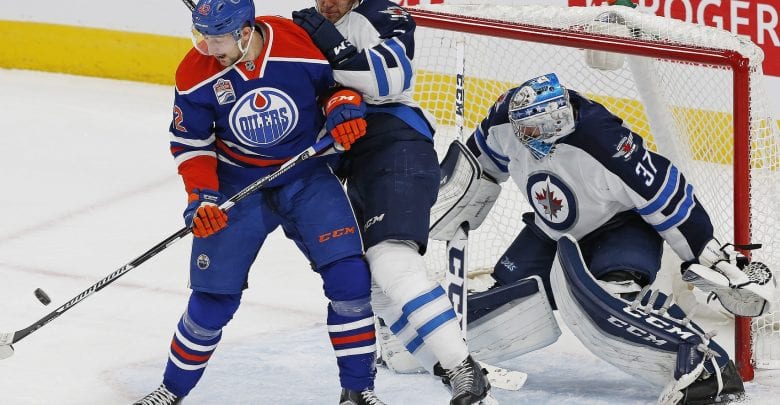 The holiday break was short – but also welcomed for NHL players. After three nights off, the Oilers and Jets try to lace up the skates and burn off some extra calories as they meet at Bell MTS Stadium. This brings up a good point about said break, if you're riding a hot streak three days off eating a bunch of food can kill your momentum. We'll find out if that's true in the 12/27 free NHL pick as Edmonton comes in off a four game win streak.
Does the Short Break Foil the Oilers?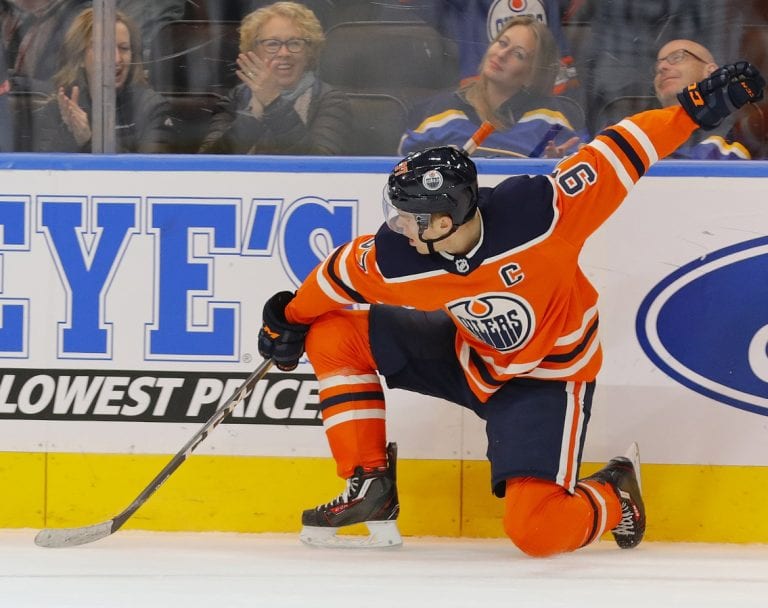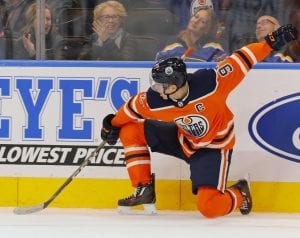 Edmonton still has some work to do this season, sitting in third to last in the Western Conference. That being said they are on the right track after winning seven of their last 10, including four in a row. Three wins during that streak were at home, but the Oilers are actually 4-1 over their last five road games. Edmonton is away from their home ice in the 12/27 free NHL pick and it could be a challenge as the Jets are a solid 12-3-1 in Winnipeg this season.
The Oilers are surging largely because of their offense. Edmonton has netted 22 pucks in their last six games while also allowing 3+ just twice. Connor McDavid is 6th in the NHL in scoring with 43 points, including 12 over his last 10 games. Overall Edmonton's offense is #11 in scoring and fires the 4th most shots in the league. The Oilers send Cam Talbot (14-10-1) out in net in this up and down season. On the bright side, his play has been 'up' lately after winning his last seven starts, allowing more than two goals just once.
#LetsGoOilers #EdmontonOilers #Oilers Game Day Quick Hits: Edmonton Oilers at Winnipeg J.. #GoOilers #OilCountry https://t.co/eCp87Ianak

— Oilers Fans (@OilersViews) December 27, 2017
Can Winnipeg Continue Their Home Magic?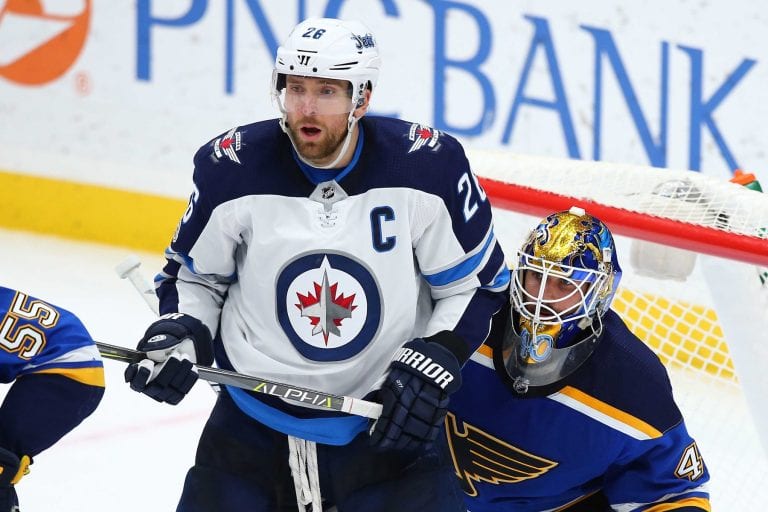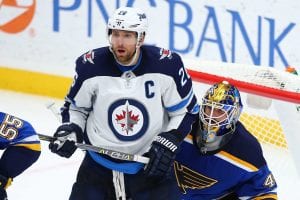 The Jets have a considerable home ice advantage, but they might forget how to get to the rink after playing seven of their last 10 games on the road. Winnipeg has won eight of their last nine home games, but that one loss (1-5 to Chicago two weeks ago) shows they are not invincible. The Jets have lost seven of their last 10, but again mostly on the road.
What Winnipeg is going through is a bit of a scoring slump, scoring 2 goals or less in four of their last six. They have dropped two in a row but hope to keep climbing the Central standings with Connor Hellebuyck (18-4-5) in net. The goaltender has a top 15 save percentage (.920) but has got the win in just three of his last seven starts. Leading scorer Blake Wheeler has just three points in his last seven games, so Hellebuyck needs to be extra sharp in the 12/27 free NHL pick.
Connor hellebuyck buys jets time, but underlying problems cause for concern – sportsnet.ca – https://t.co/9jatThTPNG

— Jose Germain (@sbzty) December 25, 2017
12/27 Free NHL Pick – Betting
There's good value with whatever side you believe to be the strong pick for the 12/27 free NHL pick as Edmonton is listed at +110 and the home team Jets -130. Bettors slightly favor Winnipeg with about 54% of the money leaning that way. It will be interesting to see how the holiday break affects this game, but Edmonton was riding a hot streak coming into this contest while the Jets had lost four of six. Talbot has been great in goal and McDavid leads a potent offensive attack against a struggling Hellebuyck. Winnipeg is a different team at home – but they aren't unbeatable.
Pick: Edmonton Oilers +110