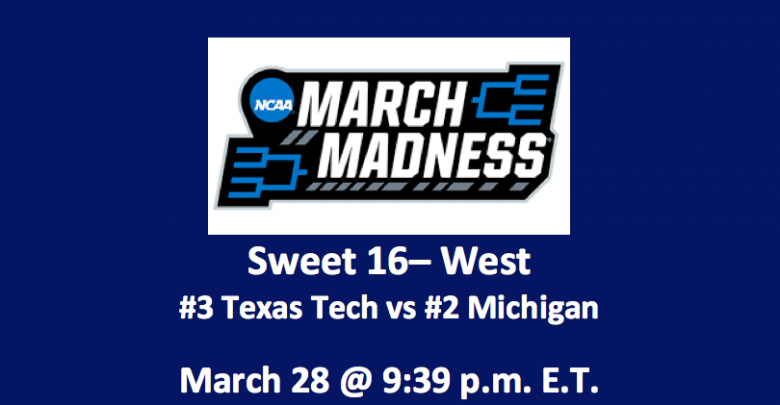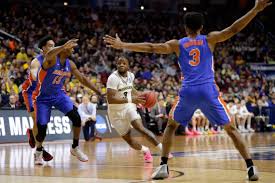 Our Texas Tech vs Michigan preview and pick has the Wolverines at either -1.5 or -2.0. This Sweet 16 Texas Tech vs Michigan 2019 NCAA Tournament matchup will be played on Thursday, March 28 at 9:39 pm ET. The two teams will meet in this West Region game at the Honda Center in Anaheim, CA. The Texas Tech Red Raiders (28-6) beat the 14th-seed Northern Kentucky Norse in Round One of the Big Dance 72-57. The Raiders next took down the 15th-seed Buffalo Bulls 78-58. In the initial round of the 2019 NCAAM Tournament, the Michigan Wolverines (30-6) were victorious over the 15th-seed Montana Grizzlies 74-55. In the next round, it was 10th-seed Florida's turn, as the Wolverines beat the Gators 64-49.
Texas Tech Red Raiders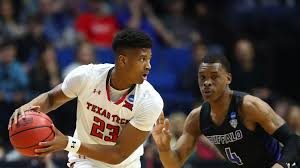 Texas Tech has been mediocre when shooting from the arc and beyond. Plus, they have not done well at all when tossing up free throws. The Raiders are averaging 34.3% from downtown and 54.4% from the charity stripe. They've been inconsistent from the field. In Texas Tech's first game versus the Norse, they did well shooting 52.8%. However, versus the Bulls, they hit just 36.5% of their field goals, for a two-game average of 44.6%. Although they beat Buffalo soundly, Texas Tech turned the ball over too many times (14) and took too many fouls (18). In addition, the team's assists went down from 18 in game one to just 11 in game two. Rebounding was consistent, as they averaged 31.5 RPG.
Our Texas Tech vs Michigan preview notes that against Northern Kentucky the Red Raiders had three players who scored in double digits, while in their game against the Bulls, five did so. Also, in the game against Buffalo, two Raiders posted double-doubles. In the backcourt, Jarrett Culver has averaged 22.5 PPG and seven assists per game. He's also been good for nine rebounds per contest. Culver was one of the players in game two with a double-double. In the first game, center Norense Odiase played just 14 minutes, putting up four points and pulling down three rebounds. But against Buffalo, the big center doubled-doubled with 14 points and 15 rounds. When this team is focused, they can do a lot of damage.
Michigan Wolverines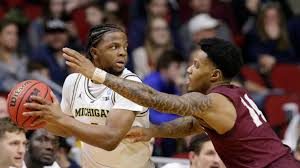 From the floor and free throw line, Michigan has been accurate, posting a 45.5 FG% and 77.1 FT%. However, our Texas Tech vs Michigan preview does find that Wolverines have struggled from downtown, hitting just 31.2%. In their next game, against Texas Tech, they'd like to get that stat up by about six to eight points. Rebounding has been strong and consistent with Michigan managing 40.5 RPG. Assists come in at 14.5 and steals at 5.5 per game. Turnovers have been low, at 11 per contest, as have personal fouls, which come in at just 12 per game.
For the Wolverines, guard Zavier Simpson has been a stellar setup man, averaging 9.5 APG. He's also scored 6.5 PPG. Over the first two games, guard Jordan Poole has been the team's most consistent point-maker, averaging 14.5 PPG. Forward Isiah Livers is putting up nine points and three rebounds per game. Also in the backcourt, Charles Matthews posted a double- double versus the Grizzlies (22 points and 10 rebounds) and then scored nine points and grabbed seven rebounds in the Florida game. In the frontcourt, Jon Teske has averaged 9.5 PPG and 9.5 RPG. Finally, forward Ignas Brazdeikis put up great numbers in the Montana game, scoring 14 points and taking in seven rebounds, but he faltered against the Gators, as he put up five points and grabbed three rebounds. This team has fine depth and a lot of sound contributors.
NCAAM Sweet 16 Texas Tech vs Michigan Preview – Our Pick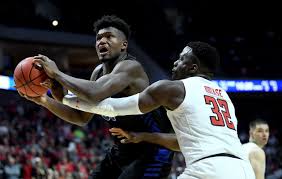 All-in-all, our Texas Tech vs Michigan preview does like the Wolverines. They bring a lot of weapons to the court, and did a fine job versus a tough Florida team. Texas Tech can also deliver, but they don't have the same shooting chops as Michigan. Plus, the Wolverines a bit better on defense. Our Texas Tech vs Michigan preview and pick is taking the Big Ten Wolverines over the Big 12 Red Raiders.
Summary West Region, Sweet 16 – Texas Tech vs Michigan Preview: Pick is the Michigan Wolverines at -1.5