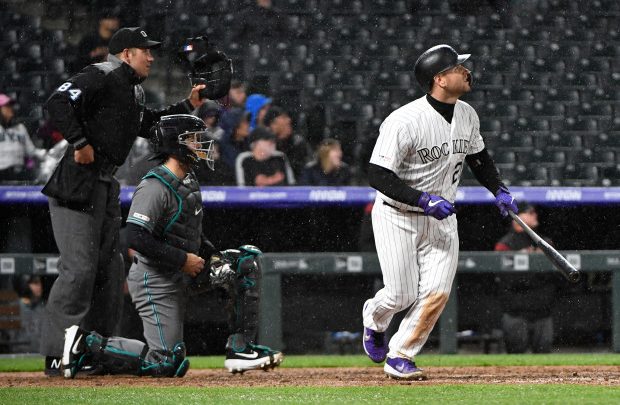 The Diamondbacks and Rockies continue their 4-game series on Wednesday with Colorado looking to make it 4 straight wins including 3 in a row over Arizona. Arizona has a definitive advantage in pitching in this tilt which is why oddsmakers have set them as -121 road favorites. Even so, the Rockies bats are always potent, but it's been their pitching that has led them to the last two wins. Both teams have value, so which gets the edge in the free MLB pick May 29th?
Can Ray Guide Arizona to a Win?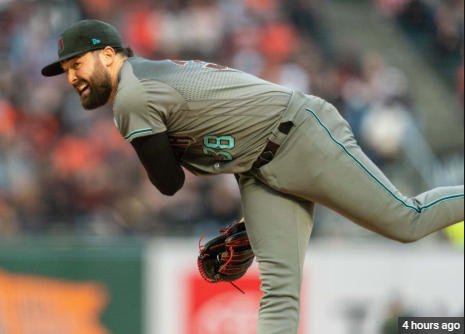 The biggest advantage the Diamondbacks have in this one is Robbie Ray on the mound. The left-hander has allowed more than 2ER just twice in his last 10 starts and has posted a 2.25 ERA in his last four (5ER allowed). Even more impressive about that stretch is that it includes a start in the hitter's atmosphere of Coors Field yet Ray held Colorado to 1 ER in 5.2 IP. Ray allowed just 2ER at Coors Field in a start last July but was actually railed by the Rockies in two starts at Chase Field in 2018. Colorado scored 11ER vs. Ray in 10.1 IP in Arizona including 5HR and 6BB. It's definitely weird having a reverse split at Coors Field.
If their pitching isn't likely to be an issue for Arizona in the free MLB pick May 29th the big question becomes what will their offense do? The bats have been quiet for the Diamondbacks so far at Coors Field as they've managed just 5 runs in two games. It's been a drastically different output than the three game series in Denver in early May in which Arizona plated 26 runs in taking 2 of 3 games. Only four Arizona batters have faced Wednesday's Colorado starter with none getting a hit. Nick Ahmed is 4-9 this series with a HR and Jarrod Dyson had a 2B and a 3B on Monday so there is some hope for the D'Backs offense.
Rockies Look to Get Bats Going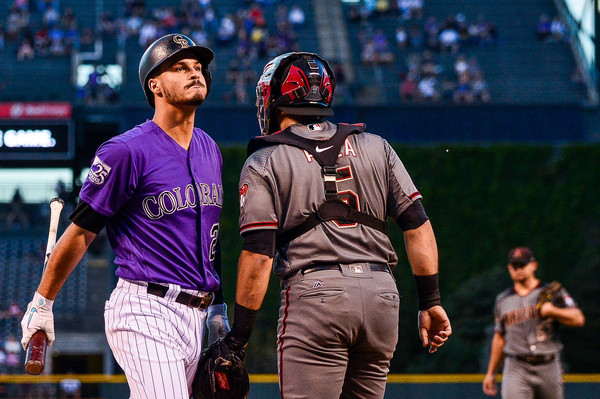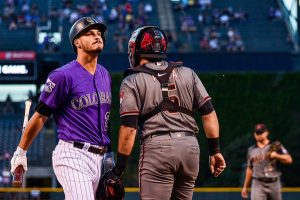 Colorado has won the first two in this series but have scored just 10 runs in the process which is low by Coors Field standards. Overall the Rockies have won 6 of the last 8. Nolan Arenado has been on an absolute hot streak over the past week going 14-28 with 4 HR. Arenado has hit .382 with 3HR in 34 AB in his career vs. Diamondbacks starter Ray. Daniel Murphy has a .464 OBP over the past week to power the Rockies run as well. Colorado shouldn't expect much from Trevor Story Wednesday however as he is 5-20 with 12K's in his career vs. Ray.
With that offensive talent (although Charlie Blackmon is out with a calf injury) there would seem to be great value on the Rockies as home underdogs in the free MLB pick May 29th. The reason Arizona seems to be the play however is because Jeff Hoffman is pitching for his spot in the rotation when he takes the mound in this one. Hoffman had a spot start in late April, allowing 4ER in just 5 IP to Washington. When Tyler Anderson went down for the year, Hoffman again took the ball but this time gave up 5ER in 5IP vs. Baltimore. Colorado's #2 prospect Peter Lambert is knocking on the door of the majors down in Triple A so Hoffman could be the odd man out with a poor performance.
MLB Free Pick May 29th Betting
Colorado's offense has a lot to like ordinarily, but not so much against the dominating Ray. Arizona should put some of their offensive woes behind them against the struggling Hoffman. The O/U is a bit high at 11 with Ray on the mound, but if the Diamondbacks are going to get one this series their best bet is Wednesday.
MLB Free Pick: Arizona Diamondbacks -121