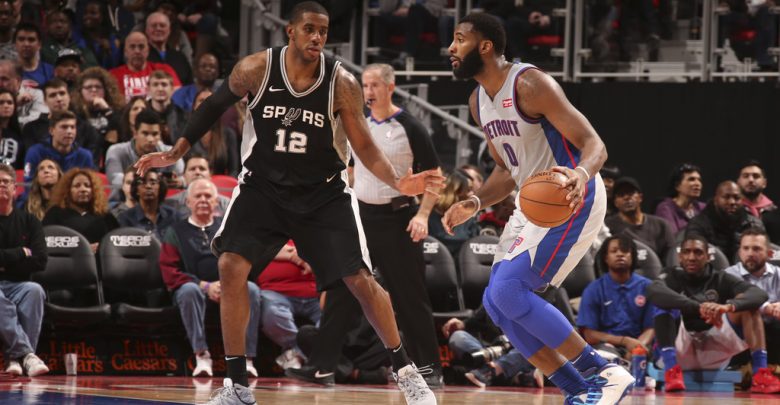 San Antonio players may have to reintroduce themselves to friends and family because the February 27th NBA free pick is their first home game in 25 days. Granted there was an all-star break mixed in there but to say the Spurs are glad to be home would be an understatement. San Antonio went 1-7 on that road swing. Detroit comes to town Wednesday with a 3-game win streak and victories in 8 of 10. Why are the Spurs -4.5 favorites then?
Detroit Surging in the Eastern Conference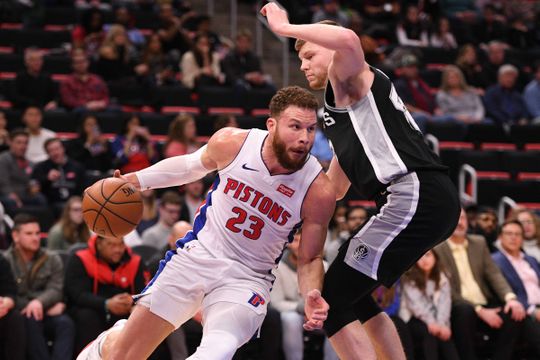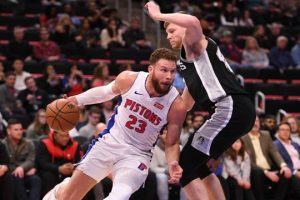 The Pistons are riding a 7-1 record over their last 8, directly the opposite of San Antonio's 1-7 run over that span. Sure there have been some tomato cans mixed in there (2 W's vs. Knicks, wins over Atlanta and Miami) but Detroit has also looked good, especially in a 26 point win over Denver and most recently a 4 point win over Indiana on Monday. The Pistons have found their offense lately with four games of 120+ in their last 8. The Spurs defense simultaneously is slumping allowing 120+ in 6 of 8.
Something Detroit must watch in the February 27th NBA free pick is their road woes traveling to the Southwest/West. The Pistons are just 1-4 in their last 5 games West of the Mississippi. Detroit does have a top 10 scoring defense however and their big men have been playing stellar. Blake Griffin had a triple-double vs. the Pacers and Andre Drummond went for 26 points and 18 boards on Monday.
Spurs Anxious to Be Back Home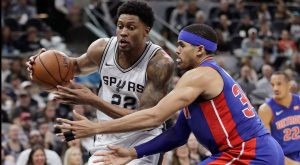 It's been an atrocious 8 games for the Spurs but they are still a 22-7 team back at the AT&T Center. Not only that, San Antonio has held on to the 8 spot in the Western Conference despite their slump. The Spurs have OKC, Denver, and Milwaukee in 3 of their next 4 after tonight's contest so Gregg Popovich and company know the game vs. the Pistons is must-win. The Spurs went to Detroit back in January and notched a 119-107 win despite big games from Griffin (34 points) and Drummond (19/14). That victory has to give the Spurs optimism before Wednesday's matchup.
Don't forget, San Antonio has a star-studded duo of their own. In the January win in Motown, Lamarcus Aldridge had 25 points and DeMar DeRozan 26. DeRozan has 23+ in 5 of 6 but Aldridge only eclipsed the 22 point barrier in one game on the road trip. Another big question is if the Spurs defense improves just with the comfort of being back home?
February 27th NBA Free Pick Betting
The line is telling a story in the February 27th NBA free pick. Everything is saying the Pistons have a chance at an outright win yet the spread seems incredibly high at San Antonio -4.5. This must mean that home court is a huge advantage in this one. The Spurs look to buckle it down being back home for the first time in 25 days and Detroit must be going tol struggle going away.
NBA Free Pick: San Antonio Spurs -4.5