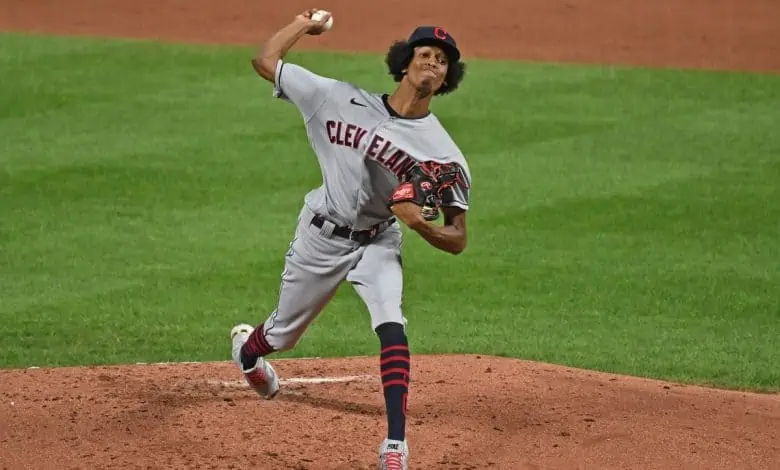 Looking back Cleveland probably let one get away in Monday's 3-1 loss in the series opener at Fenway Park. The Guardians have bounced back nicely with an 8-3 win on Tuesday and 7-6 on Wednesday, but with Boston just 2-11 in their last 13 Cleveland shouldn't be losing to them right now.
Now the visitors go for three in a row in the July 28th Guardians at Red Sox betting matchup. Boston looks very destined to be sellers at next week's trade deadline, as they are in last place in the AL East at 49-50. Cleveland is a -120 favorite in Thursday's series finale.
Guardians Making a Run
It's an interesting time for Cleveland, with reports coming out this week that Shane Bieber, Zach Plesac, and/or Aaron Civale could all be available at the trade deadline. With another win in the July 28th Guardians at Red Sox betting matchup Cleveland could be playing themselves into a buyer's position – after all they're only 1.5 GB from the Twins in the AL Central.
Cleveland has found their offense the last two games, scoring 15 runs and belting out 24 hits. Nolan Jones is 4-9 with 4 RBI the last two games while Amed Rosario is 4 for his last 10. Josh Naylor delivered the big blow on Wednesday with a tiebreaking home run in the 9th inning.
The Indians have value at -120 in the series finale with Triston McKenzie (7-6, 3.20 ERA) on the hill. He's have an absolute dominating July, going 3-0 with a 0.34 ERA and Cleveland has won 7 of his last 8 starts.
Boston Taking a Tumble
It's hard to believe that the Red Sox would not be seller's at the trade deadline, as they are 17 GB from the Yankees in the AL East. Then again Boston is only 4.5 GB from the third wild card spot with a decent amount of baseball to be played – and this is a team that was 20-6 in June so when they get hot they can get on a roll.
The Red Sox have series' with a couple of first place teams upcoming, with the Brewers visiting Fenway this weekend and then Boston heading out for three games with the Astros. That means there's not a lot of relief in site, even on Thursday up against McKenzie who has dominated lately. Rob Refsnyder is the only Boston batter to ever face the Cleveland starter.
Kutter Crawford (2-2, 4.50 ERA) takes the mound trying to salvage the 4-game split for Boston. The rookie has posted a 2.82 ERA in July, his best month of the season so far.
Free July 28th Guardians at Red Sox Betting Pick
Cleveland looks like an obvious play here and 74% of the public is backing them. The Guardians have been +118 and +119 underdogs in the last two games, so although the price does look on the low side for Cleveland it is a drop from the other matchups in the series.
McKenzie is on a roll and Boston is uninterested as evidenced by a three error night from Franchy Cordero on Wednesday.
Free Pick: Guardians -120