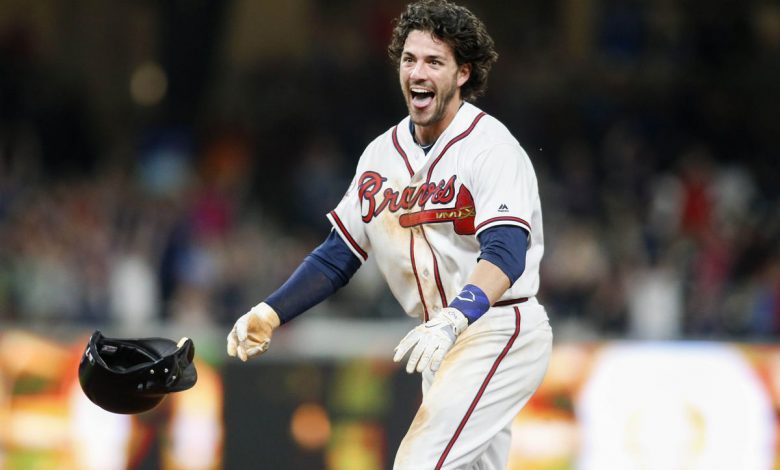 It's looking like one of those value-on-both-teams game heading into August 19th Nationals at Braves betting. The two have split a 2-game series so far, but the Braves have actually won 8 of the last 11 dating back to last season. Atlanta has won 3 of 4 overall, but injuries continue to mount.
Washington would also seem to have the pitching edge even though Erick Fedde (1-1, 2.55 ERA) is taking the spot that would've belonged to Stephen Strasburg. Atlanta starter Kyle Wright (0-3, 7.20 ERA) has pitched past the fourth just one time in four starts this year.
Fedde Has struggled vs. Atlanta Hitters
Nationals long reliever Erick Fedde has played a key role for the team this year. He's been available in a pinch when Max Scherzer could go just 1 IP on August 5th vs. the Mets and last Friday when Strasburg also couldn't make it to the 2nd inning because of an injury. Fedde has allowed 5ER in 17.2 IP (2.55) which is impressive considering it's been over two starts, two long relief appearances, and one outing from the bullpen late.
August 19th Nationals at Braves betting is an important one for Fedde because Atlanta absolutely rocked him in two appearances last season. The Braves scored 9ER in 3.2 IP in a Fedde start last July and torched him out of the bullpen in September for 5ER in 2.0 IP. The right-hander has a 22.24 ERA vs. the Braves(!).
Oddsmakers are expecting some runs on Wednesday with a betting total of 10.5. The Nationals have scored 14 runs in the first two games of the series in Atlanta 12. Juan Soto has powered the Washington offense lately with a .462 average and 5 HR over the past week.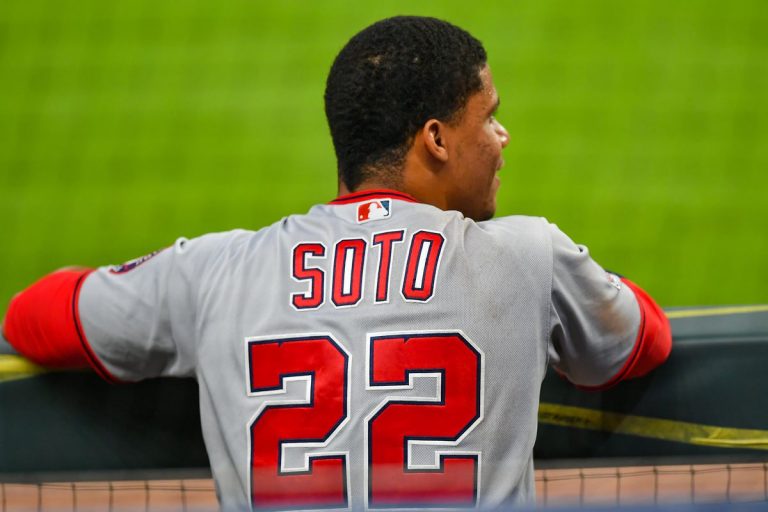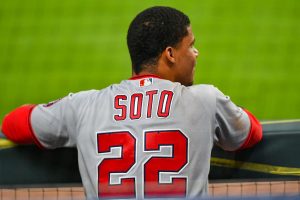 Braves Trying to Persevere
Atlanta is atop the NL East at 14-11 but it's the closest division in baseball with last place Washington just 3 GB. The Braves hope they can just tread water until they start getting reinforcements back. Ronald Acuna has been out since August 10th with wrist inflammation and Ozzie Albies  is going to likely miss most of August with a wrist injury of his own.
Atlanta will now also be without Nick Markakis for an unknown period of time as he may have been exposed to COVID. Markakis was red hot hitting .471 over the past week but Dansby Swanson can pick up some offensive slack as he's batting .429 the last six games. The Braves also have a .500 (8-16) career average vs. Fedde.
The big question mark Wednesday for Atlanta is the former Kyle Wright. The former #5 overall pick will make his fifth start of the season. It's hard to say Wright has had a good outing yet. He allowed 0 ER on August 2nd vs. the Mets, but only went 3.1 IP. Wright's lone outing past the 4th was on August 8th vs. the Phillies, but he still gave up 4 ER in 6.0 IP. The right-hander has allowed 8 ER in 5.2 IP over his other two starts and has walked 16 batters in 15 total innings.
August 19th Nationals at Braves Betting Pick
This one looks just too good for Washington. Atlanta has rocked Fedde in the past, but overall he's been solid this year. The same cannot be said about Wright. Washington's offense is clicking but the Braves will start to miss Markakis, who was on a nice run. The Nats' just have the value as underdogs.