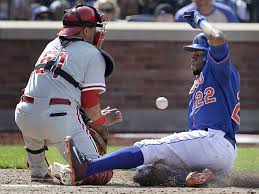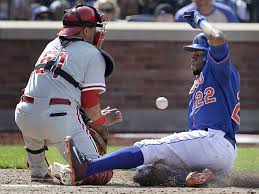 These are my first MLB previews and picks since the All-Star game, and I'm making them pre-betting lines. No odds have been posted as of yet. However, look for early lines on these games, as you may get a deal. In betting these games, you need to wager on each one individually. They are not meant to be part of a parlay. At the end of this blog, you'll find the suggested betting unit distribution, which is designed to ensure minimum risk. Here are my MLB previews and picks for those games being played after most of the league's players have enjoyed four days of rest while watching the All-Star game.
MLB Previews & Picks: Game 1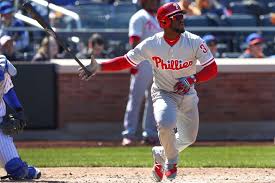 At 7:05 pm, the New York Mets (47-41) visit the Philadelphia Phillies (42-48). Of today's MLB previews and picks, this may be the trickiest game. This contest has the Mets starting righty Jacob deGrom (2.61 ERA, 5-4), while Philly puts Jeremy Hellickson (3.92 ERA, 6-6), also a righty, on the mound. Here's the skinny on this game, the Mets are much better at scoring runs, and they are a tad better than Philly at keeping teams from crossing the plate. New York is still in the mix for the playoffs and should hit the ground running tonight. They lost three straight prior to the All-Star game. They will work hard to get on track in this game.
Pick: New York Mets Moneyline
Game Two Pick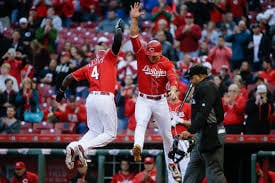 The second of our three MLB previews and picks has the Milwaukee Brewers (38-49) at the Cincinnati Reds (32-57) . This is the tale of two struggling teams. Matt Garza (5.54 ERA, 1-2) starts for the Brew Club and Anthony DeSclafani (2.23 ERA, 3-0) gets the nod for the Red Legs.
Cincinnati can certainly score runs, but they have a very tough time stopping other teams from doing the same. The Brewers are much more proficient in stopping clubs from scoring. Both teams are out of the mix, which may help the home team a bit. DeSclafani has been averaging 6-7 innings a start. On the other hand, since Garza started throwing in June, he has struggled to get into the sixth inning.
Pick: Cincinnati Reds Moneyline or Reds at +1.5 with Runline
Game Three Preview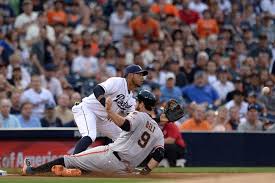 Our final pick has the San Francisco Giants (57-33) at the San Diego Padres (38-52) at 10:40 pm. The Giants start lefty Madison Bumgarner (1.94 ERA. 10-4). Bumgarner got off to a great start, but had a choppy June. He got back on the winning track in July with a shutout, nine-inning win against Arizona. He's got 132 Ks over 110.2 IP. He's going against Andrew Cashner (5.40 ERA, 3-7). Cashner has made some early exits this season, sometimes exiting as early as the first or second inning. In his last game, which was against the Dodgers. he lasted 2.2 innings, giving up eight runs and losing.
Pick: San Francisco Runline at -1.5
Betting These MLB Previews and Picks
When utilizing our MLB previews and picks make sure you bet each team individually. Utilize the following breakdown: Mets for two units, Reds for one unit, and the Giants for two or even three. You really don't want to parlay these games, raising your risk and negating any profit you might receive if you get two of three correct. If you can win one of the first two and the final game, you'll be ahead by anywhere from one to five units, and that is always much better than being behind.