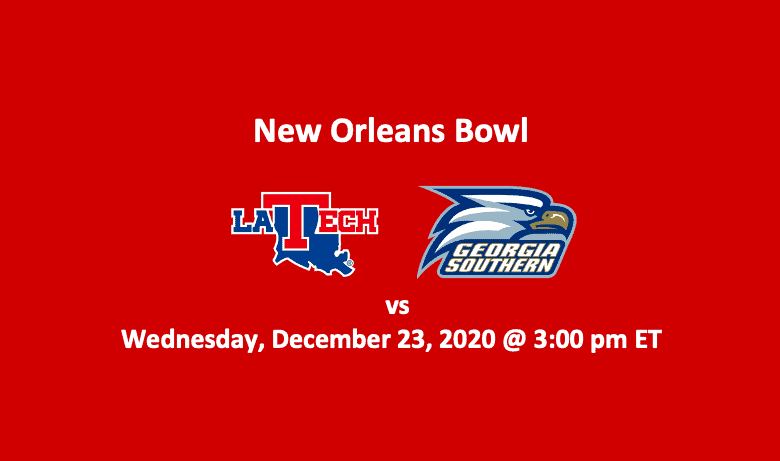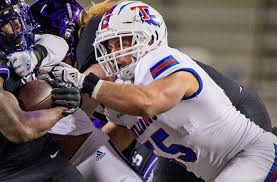 Our Louisiana Tech vs Georgia Southern pick 2020 for the R+L Carriers New Orleans Bowl features a team from Conference USA, the Bulldogs, and one from the Sun Belt Conference, the Eagles. Louisiana Tech finished third in the Conference USA – West with a record of 4-2 and an overall mark of 5-4. In the Sun Belt Conference – East, the Georgia Southern Eagles were fourth with a record of 4-4. Overall, they won seven and lost five games. Both teams went 2-3 over their last five games.
The Georgia Southern Eagles are favored in this bowl game. They are at -6.5 (-114). The Louisiana Tech Bulldogs spread is +7.0 (-120). In terms of totals betting, the over/under is 47.0. The over is at -102 and the under at -108.
The R+L Carriers New Orleans Bowl will be played on Wednesday, December 23. The kickoff will be at 3:00 pm ET with the game being played at Mercedes-Benz Superdome in New Orleans, LA. The weather, of course, will not be a factor.
Louisiana Tech vs Georgia Southern Pick 2020 – Statistics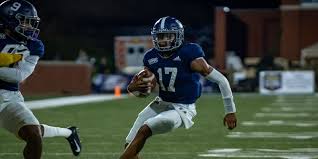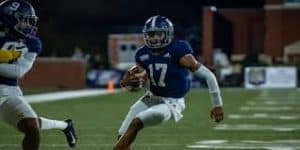 Our Louisiana Tech vs Georgia Southern pick 2020 notes that the Bulldogs averaged 29.3 PPG while they allowed 34.3 PPG. The Bulldogs come to this bowl game with a PF/PA differential of -5.0. On the other hand, Georgia Southern averaged 26.3 PPG, while giving up 23.3 PPG. The Eagles come in at +3.0. The composite PF/PA differential favors Georgia Southern by +8.0.
The Bulldogs are primarily a passing team, as their offense has averaged 227.4 YPG in the air, while Georgia Southern offense favors the run, as their ground game averages 262.5 YPG. The LT rushing game averages just under 100 YPG. On the other hand, the Eagles average just over 100 YPG in passing.
On defense, Louisiana Tech allowed opponents 425.0 YPG with 184.6 on the ground. However, the Eagles were tougher on D, as they gave up just 333.5 YPG with 221.4 going to the air game. Statistically, Georgia Southern has an edge in two ways. The first is in points allowed and the second is in PF/PA differential. Both favor the Eagles.
R+L Carriers New Orleans Bowl – Offense and Defense
Expect the Bulldogs to try to exploit their pass attack while they utilize their ground game to keep the Eagles off-balance. Conversely, Southern Georgia will be rushing a lot, and rarely passing. If they can run over LT, they will. Perhaps the Eagles will toss around 14 passes. Both teams have defenses that are capable of scoring. However, the Southern Georgia D has much more potential to wreak havoc.
Bulldogs and Eagles Offense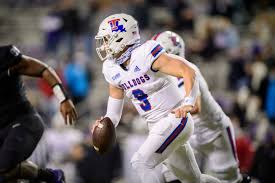 For LT, quarterback Luke Anthony comes to this bowl game with a completion rate of 62.4%. He's tossed the football for 1,479 yards, completing 16 TD passes while putting up five picks. He has been sacked 22 times. Anthony, who is a pocket QB, will be looking to connect with WRs Adrian Hardy (33 REC, 440 YDs, 4 TDs), Smoke Harris (35 REC, 285 YDs, 4 TDs), and Griffin Hebert (19 REC, 275 YDs, 3 TDs). RB Israel Tucker, who has rushed for 525 yards on 129 attempts and four scores, will be the primary ball carrier.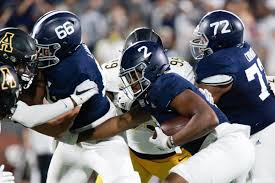 QB Shai Werts runs the Georgia Southern offense. He is the team's leading rusher with 131 carries, 649 yards, and eight TDs. He's also thrown seven TD passes and six picks while being sacked 10 times. However, Werts is injured and will not start. Either Justin Tomlin or Miller Mosley will play or perhaps both will see action? Losing Werts is big.  However, this team has a lot of quality rushers.
Three other running backs have at least 445 yards each. The trio has rushed for a total of 15 scores. RB J.D. King leads the group with 116 carries, 625 yards, and five TDs. Malik Murray is the team's top pass catcher with 20 receptions for 258 yards and one score.
Louisiana Tech vs Georgia Southern Pick 2020 – Defense
On defense, Louisiana Tech has accumulated 15 sacks, nine INTs, and 20 PD. They have recovered five forced fumbles and recorded two pick sixes. LB Tyer Grubbs leads the team with 84 total tackles while DL Milton Williams has recorded 4.5 sacks. DB Bee Jay Williamson has grabbed three picks and defended three passes.
The Eagles recorded 20 sacks, 14 INTs, and 44 PD. They have forced and recovered eight fumbles and scored on one pick six. LB Rashad Byrd tops the team in tackles with 75. He also has two sacks, two picks, four PD, and one forced and recovered fumble. CB Derrick Canteen leads Georgia Southern with five INTs and nine PD, while DE Raymond Johnson III tops the team with five sacks.
Louisiana Tech Bulldogs vs Georgia Southern Pick 2020 – Final Word
Our Louisiana Tech vs Georgia Southern pick 2020 sees the Eagles as having the edge on defense. It is a major advantage. Plus, their offense can readily eat up yards. Even without Werts, the Eagles still offer a formidable rush attack. It is true that the LT passing game is sound, but they are going up against a very tough pass defense. We're taking the Georgia Southern Eagles at -6.5. We expect the Eagles to score 30 points and anticipate the Bulldogs putting 21 points on the scoreboard. Thus, we're going with the over at 47.0.
R+L Carriers New Orleans Bowl 2020 – Summary
Point Spread – Georgia Southern Eagles at -6.5 (-114)
Total – Over 47.0 (-102)