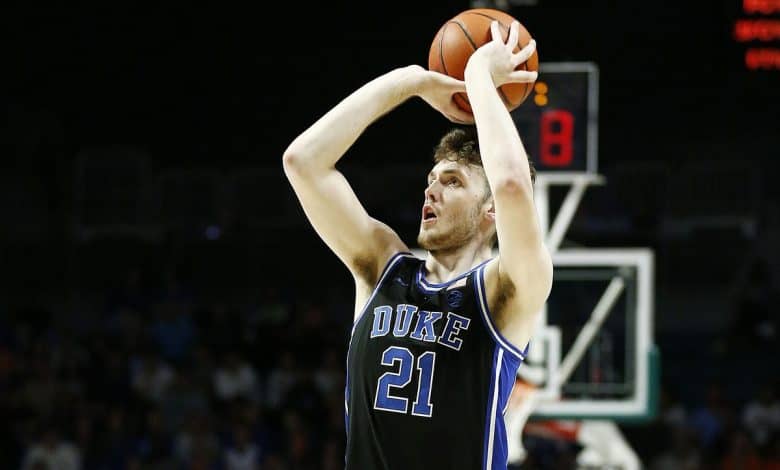 Somebody will have a two game win streak after the culmination of the January 30th Clemson at Duke game. Both teams broke three game losing streaks over the past week, with the Tigers getting back to their defensive roots in a 54-50 win over Louisville.
Duke returned home to topple Georgia Tech on Tuesday night. Losses to Virginia Tech, Pittsburgh, and Louisville all came on the road but the Blue Devils get an edge with another tilt at Cameron Indoor Stadium, where they are 5-2 on the year. Clemson has lost in 18 straight trips to Duke, and have dropped 63 of 67 overall in Durham.
Clemson Tries to Win With Defense
The Tigers obvious woes during their three game losing streak were on the defensive end. Clemson only allows 62.4 ppg, but gave up 80+ in losses to Virginia, Georgia Tech, and Florida State.
Clemson ranks 2nd in the ACC in points allowed, but will have a tough time against the second leading scorer in the conference Matthew Hurt, who puts up 19.2 ppg. Then again the Tigers held Louisville's Carlik Jones to 11 points during their meeting this week. Jones had been the #3 scorer in the conference.
One thing about the Clemson defense is if it's not working, they don't have the offense to hang in a high scoring game. The Tigers are dead last in the ACC in scoring Aamir Simms is the only Clemson player averaging in double figures, but he did have 16 in the win vs. Louisville while Al-Amir Dawes added 15. Louisville had the #3 defense in the conference.
Duke Ready to Put a Run Together?
To say the win over Georgia Tech was much needed is an understatement. Until they start stacking multiple wins together, the Blue Devils will be playing for their tournament lives with a record of just 6-5.
That makes the January 30th Clemson at Duke game huge for Mike Krzyzewski's team. The Blue Devils finally got things back on track on Tuesday in a 7-point win over Georgia Tech, in a balanced effort with three players putting up 17+ points. Duke is 6th in scoring in the ACC.
What Duke should be proud of overall is holding Georgia Tech to 68 points, as the Yellow Jackets are 2nd in the conference with 78.7 ppg. The Blue Devils had been struggling on that end of the court, allowing the 3rd most points in the ACC. Jose Alvarado did have 26 points for Georgia Tech, but Clemson doesn't have any kind of similar scorer.
January 30th Clemson at Duke Pick
The Tigers actually upset Duke 79-72 in their last meeting as +11 point underdogs. That was at Clemson though, and the Tigers were dominated 87-68 at Cameron Indoor Stadium last season. That was also with fans in attendance, and if there's ever a time for the Tigers to break their long road losing streak at Duke it's this year in an empty stadium.
The betting total for this one is 134.5, which would point to a higher scoring game than Clemson would like to get into. The Tigers did a number on Louisville though, and are going to ramp up the intensity to try and break a long losing streak.
Clemson 66 – Duke 65
Free Pick: Clemson +5.5