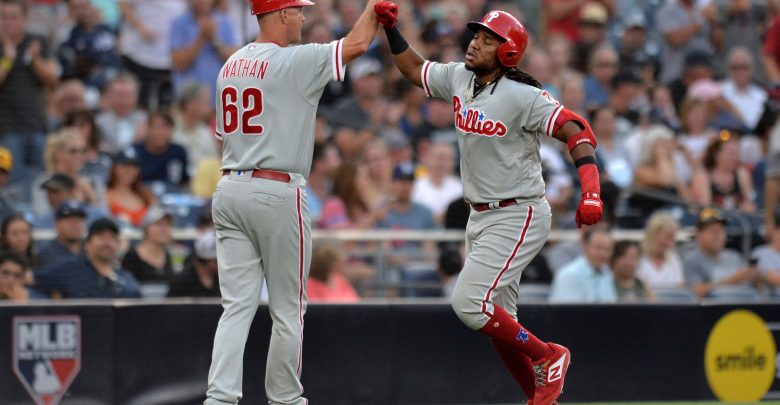 One team is in first place in their division, on a 7-3 run over their last 10, and has their most consistent pitcher of the last two months on the mound. The other team is 25 games under .500 and is starting a pitcher that hasn't completed six innings since June. You'd think the odds would be pretty lopsided in this one yet the line for Philadelphia vs. San Diego in the August 12th NL free pick is just PHI -116. Is this a game where you look in the mirror and repeat, "I will not get trapped" or is this an easy profit potential for Sunday afternoon?
How Can You Not Back Arrieta and the Phillies Today?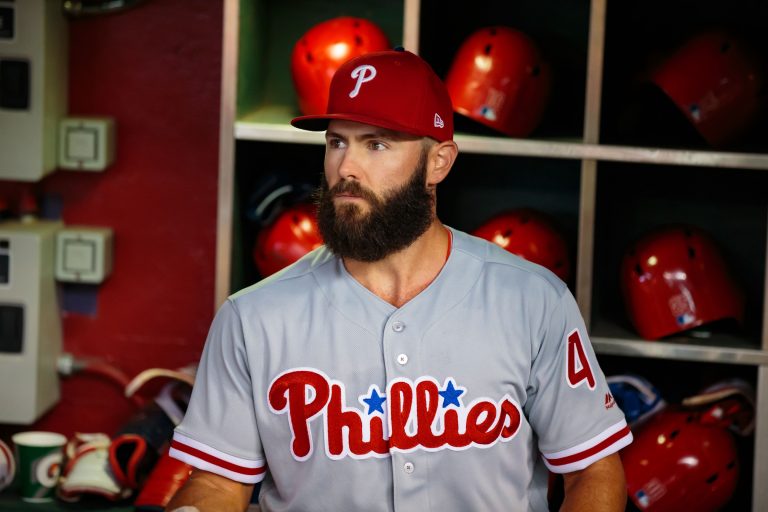 One of the biggest reasons for betting Philadelphia at such a valuable line in the August 12th NL free pick is because Jake Arrieta (9-6, 3.11 ERA) is on the hill for the 'Phils. Arrieta's last start was 8IP of 3 hit shutout ball vs. the Diamondbacks. He allowed just 3 total ER in the two starts before that (13 IP). That start against Arizona did have Arrieta throw 110 pitches so that's always a worry but he's held San Diego to a collective .143 average in 35 AB. The Phillies are 6-1 in Arrieta's last 7 starts including 4-1 in his last 5 vs. a team with a losing record.
The Phillies would love to have this game as they host a 1 game lead over Atlanta in the division and the Braves have a tough matchup with the Brewers on Sunday. Arrieta can do his job, but you worry a bit about the Phillies offense that has been shut out in 2 of the last 3 games. When they're good they're good however, scoring 5+ runs in 6 of the last 9. Friday's 0-2 series opening loss was a disappointment, but Philadelphia bounced back nicely yesterday in a 5-1 win. Only one 'Phils batter has ever faced San Diego starter Joey Lucchesi so the the Padres could have an advantage in that aspect.
San Diego Not Playing 'That' Horrible Lately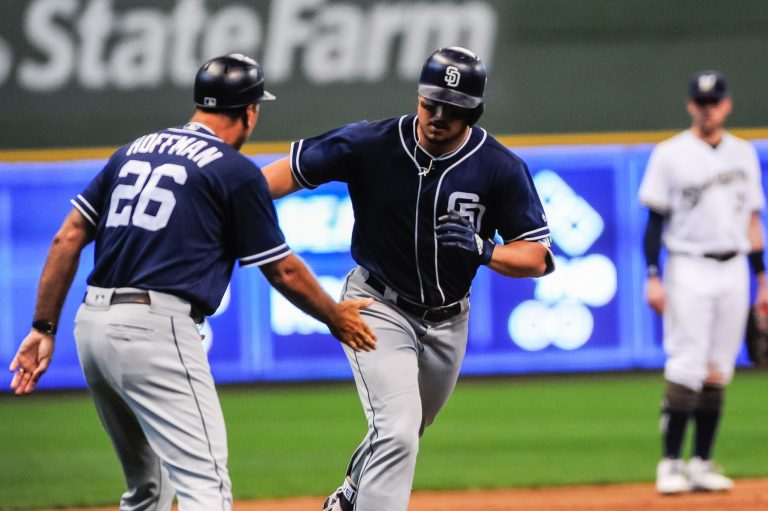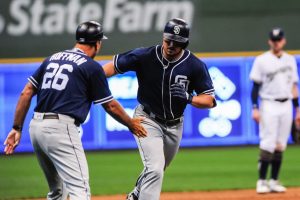 The Padres have surprised some teams as of late. They are 5-4 over their last night that includes two wins each against the Cubs and Brewers and Friday night's victory over these Phillies – all teams with eyes on the postseason. Overall they haven't had much success against Arrieta, but 3,4,5 hitters Hunter Renfroe, Franni Reyes, and Austin Hedges have all hit over .400 their last 6 games. Renfroe and Reyes have combined to hit 7HR over that span as well so there's potential for the Padres offense in the August 12th NL free pick no matter who the opponent is on the mound.
The biggest hesitation for betting on the Padres today (SD +100) is Joey Lucchesi (5-6, 3.70 ERA) on the mound. The rookie hasn't tossed more than 6 innings since returning from a hip strain in June. Has good stuff – striking out 9 Cubs batters in his last outing – but has only thrown 90+ pitches once in his last 10 starts. This puts a lot of strain on the Padres bullpen and early. The Padres are 1-5 in Lucchesi's last 6 starts vs. a team with a winning record. San Diego is also just 1-4 in his last 5 at home.
August 12th NL Free Pick Betting
Philadelphia is just 2-5 in their last 7 road games vs. a LH starter but if you want to play the trend game San Diego is 4-17 their last 21 home games including 2-12 the last 14 at home vs. a RH starter. Arrieta threw a lot of pitches last game, but he's great this time of year regardless. The line is very fishy considering yesterday Philadelphia was a -185 bet. There's definitely value on the Phillies, but "somebody" must know something we don't so today is a contrarian play that also has value.
Free Pick: San Diego Padres +100