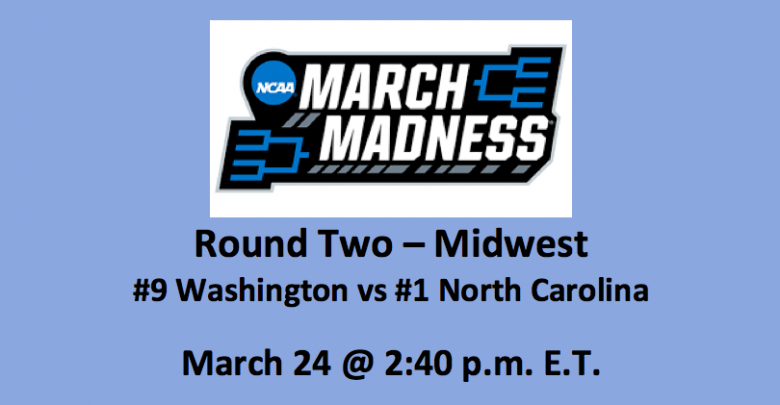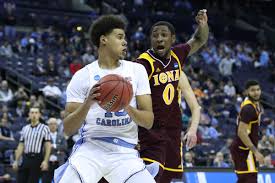 Our Washington vs North Carolina preview for day two of the second round of the 2019 NCAA Tournament offers the Tar Heels at -11.5. This Midwest Region contest between the ninth-seed Washington Huskies (27-8) and first-seed North Carolina Tar Heels (28-6) will tip off on Sunday, March 24 at 2:40 pm ET. It will be played at the Nationwide Arena in Columbus, OH. We do think that the Huskies will have there work cut out for them. The Tar Heels are one very fine team and certainly have a shot at going all the way in the 2019 NCAA Tournament.
Washington Huskies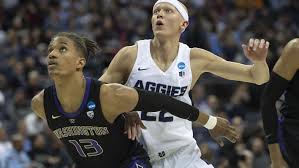 In their first March Madness round the Washington Huskies took on the eighth-seed Utah State Aggies. Although most thought that Utah State would be up to the task of leashing the Huskies, the opposite occurred. Washington got out to an early lead, ending the first half ahead by 12 points. In the second half it did get close, as at 9:54 Washington's lead was down to one point. But just 20 seconds later, the Huskies pulled away and went on to win the first-round contest 78-61.
Our Washington vs North Carolina preview notes that in this game the Aggies dominated the Huskies in just one area. That was rebounding. Otherwise, on both sides of the court, Washington was in control making 10 steals, blocking six shots, and helping to cause 21 TOs. At the same time, the Huskies were shooting the lights out of the scoreboard, as they completed 49.0% of their shots. Plus they hit 58.8% of their three-pointers and completed 85.7% of their free throws. Forward Noah Dickerson posted a double-double, scoring 20 points and bring in 12 rebounds. In addition, key to this victory was guard Jaylen Nowell. Nowell put up 19 points and had five assists and five rebounds. Guard Matisse Thybulle was everywhere. He had three blocks, five steals, and scored 10 points.
North Carolina Tar Heels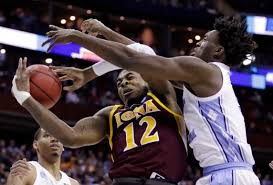 We imagine the Tar Heel fans were concerned when in Round One their team went into the locker room down 38-33 to the 16th-seed Iona Gaels. Our Washington vs North Carolina preview notes that at 17:09 of the second-half UNC went ahead 49-43 and never looked back. North Carolina outscored the Gaels 55-35, winning the game 88-73. What was huge in this game was North Carolina's rebounding. Not only did they out-rebound the Gaels 52-26, but they grabbed a total of 20 offensive rebounds.
Although no one on UNC hit double figures in rebounds, the starting five captured 38 of the 52. Forwards Luke Maye and Garrison Brooks brought down nine and eight respectively, while Maye scored 16 points and Brooks 10. Guard Cameron Johnson was the top scorer on the team with 21. He also had four assists and seven rebounds. This team can play. In Round Two on Sunday, they'll need to make sure they're ready when they come out of the gate.
NCAA Tournament Round One – Washington vs North Carolina Preview Pick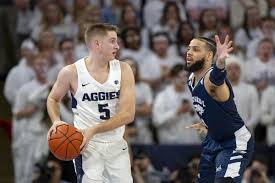 The North Carolina Tar Heels are ranked third in the nation, while the Washington Huskies are not ranked at all. Our Washington vs North Carolina preview certainly believes that the favored Tar Heels can win this game by 12 points. They have a deep and skilled group of players and can score and defend. We're taking the Tar Heels at -11.5. And in saying that, we expect North Carolina to come out ready to play right from the start. If they don't, then all bets are off (figuratively speaking).
Summary Midwest Region, Round Two – Washington vs North Carolina Preview & Pick: North Carolina Tar Heels at -11.5