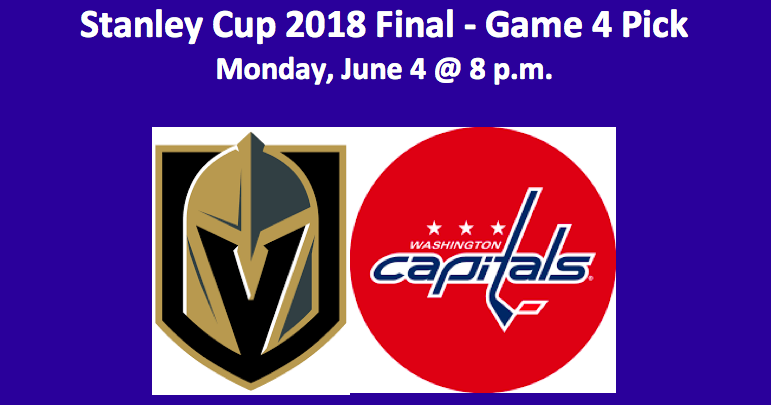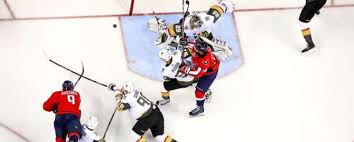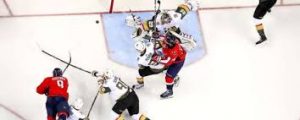 Game 4 of the Stanley Cup Final is scheduled for Monday June 4, at 8 PM EST. The Capitals will host Vegas for the second game in the United States' capital before the series shifts back to Sin City for game 5. Washington currently holds a two-games-to-one lead. They will have a chance to clinch their first-ever cup in Vegas if they can pull out a victory in game four. The puckline for the contest favors Washington with a -1.5 spread set at a +230 payout. Vegas' +1.5 spread carries a -260 payout. The over-under is 5.5 goals with the over set at -115 and the under at -105. Our Washington plays Vegas 2018 Stanley Cup Final Game 4 pick examines how the series will unfold before the teams head back to Vegas.
How the Series Has Unfolded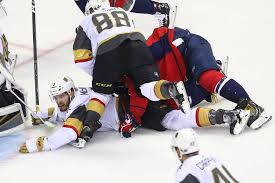 Vegas got the first win of the series in a wild game one. The Capitals followed up with victories in games two and three. The biggest surprise thus far is the play of both goaltenders. Entering the Final both Marc-Andre Fleury and Braden Holtby had been almost unbeatable. In the Final, a combined total of 19 goals has been scored between both teams, including 10 in game one. While Holtby has looked pretty strong in the Final, Fleury's stat line has taken a huge hit. In the Final, he has a .875 save percentage and a 3.42 GAA. He did look strong in game three though, despite allowing three goals on 26 shots, all of which he had little help defensively.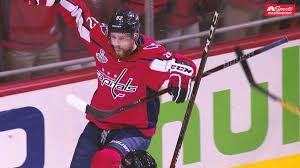 Another story line of this series has been the injury status of playoff point leader Evgeny Kuznetsov. Kuznetsov went down with an upper body injury in game two after a hard hit from Brayden McNabb. He left that game after only six shifts, and 4:26 minutes of ice time. He was ruled healthy enough for game three. The winger looked unaffected, registering two points including a snipe on Fleury that would prove to be the game-winner.
Marc-Andre Fleury Needs a Strong Game 4 Performance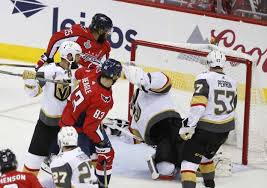 Simply put, Fleury will need to play better for Vegas to pull out a win in game 4. He hasn't let up a goal that could be categorized as "soft" since game one. Still, Braden Holtby has been a game-changer for the Capitals. The Vegas netminder cannot allow himself to be outplayed if his team is going to win on the road in Washington. His .875 save percentage in the Final is just not good enough to give Vegas a chance in this series. He has done an okay job of keeping his team in games. But with Washington's current momentum in the Final, he will need do more than just keep the game even to pull out a victory.
Washington's Play on Home Ice Needs More Consistency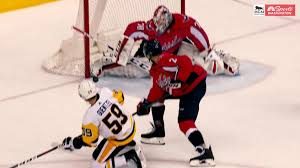 While the Capitals looked strong in game three their home ice record this postseason has been less than stellar. The Caps own a 5-5 home record in the 2018 playoffs. They have yet to win more than two home games in a row. They are also yet to take both of their first two home ice games in a series. Leading into the Final, three of their home ice wins have come in either a game five or six. Coming off a game six win against Tampa last round, and the win in game three this series, the Caps will be looking to break their trend.
Washington Plays Vegas 2018 Stanley Cup Final Game 4 Pick: Overview
Vegas looks to even the series in game four of the Stanley Cup Final and do so on the road in Washington. While Fleury's play needs to be better, expect to see the Golden Knight's resiliency to be on display in game four. Throughout the playoffs they have shown that they don't get mentally defeated easily, and Washington will not have an easy game four ahead of them. Combined with the Caps post-season struggles on home ice, Vegas has a good opportunity to even the series as it heads back west. Our Washington plays Vegas 2018 Stanley Cup Final Game 4 pick sees The Golden Knights getting thr series even in a low scoring game. Still, we're going to hedge our bets and take Vegas with the puckline. We do expect a close one.
Washington Plays Vegas 2018 Stanley Cup Final Game 4 Pick: Vegas Golden Knights puckline at +1.5 (260) and under 5.5 total goals (-105)