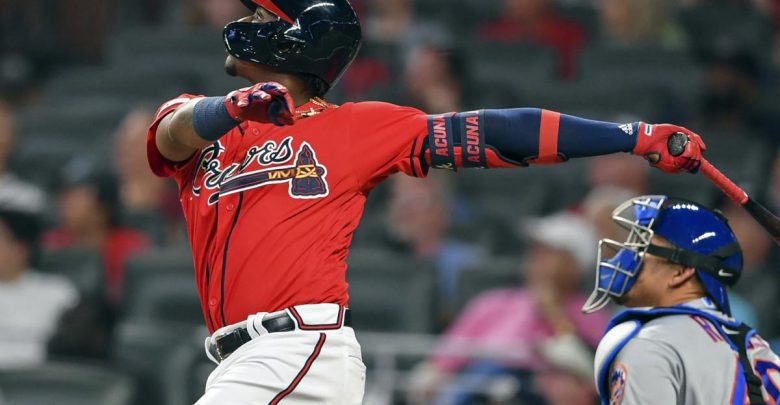 A battle of National League East rivals continues on Wednesday after Strasburg and the Nationals dominated the Braves on Tuesday. These games, even in May, are important for both teams. Come September, there is a very real chance that both of these teams are going to be in the Wild Card race. The Nationals are in a deep hole but are starting to get healthy, and the Braves are cruising right now with young guns Ronald Acuna and Alex Riley.
Starting Pitchers
Anibal Sanchez will get the ball for the Nationals after being activated off the injured list prior to the game. The way this season has gone so far for Sanchez, some Nationals fans probably wish he stayed on the injured list.
Sanchez is 0-6 this year on a Nationals team that has the most wins from their starters in the league.
He has pitched more than six innings in only one start this season. His BB/9 is almost double what it normally is during his career. His K:BB, xFIP and WHIP are all considerably higher than his career averages.
For the Braves, the ever-mediocre yet reliable Kevin Gausman gets the ball on Wednesday. Gausman has been quite the efficient innings eater in Atlanta since coming over via trade from Baltimore. After that trade on July 31, 2018, Gausman finished the season with a 2.96 ERA over the last couple of months.
While his ERA is not that low this season, he's turned in quality start after quality start. He has tossed three straight games of six innings and three runs or less. In fact, every time Gausman goes longer than six innings in a start, he has given up three earned runs or less. And even though he has become basically a two-pitch pitcher, taking the slider out of his repertoire, his K/9 is at a career high.
Showcase Of The Young Stars
If you are looking for the future of baseball, look no further than this game. This game will be loaded with young superstars. Trea Turner, Juan Soto and Victor Robles for the Nationals challenged by Acuna, Riley and Ozzie Albies for the Braves.
Acuna is currently battling a minor sophomore slump, with both his average and slugging percentage taking big hits so far in 2019. It's hard to pinpoint exactly what is going wrong for Acuna this season. His walks are up, and his strikeouts are down. He is making more contact than last year, and his swing-and-misses are down as well.
Acuna's BABIP is solid as well, sitting at .326, so the numbers don't show that it's just him getting unlucky either. This might just be major league pitching adjusting to the former number one prospect. Juan Soto and Ozzie Albies are both bright stars that have seen their numbers fall as well since last year.
The Pick
While Gausman might be mediocre, Sanchez is awful. The only saving grace for the Nationals most games is their starting pitching because their bullpen is one of the worst in the league. If you add a terrible starter with a terrible bullpen, you get a loss every time. Braves look like an easy pick here.