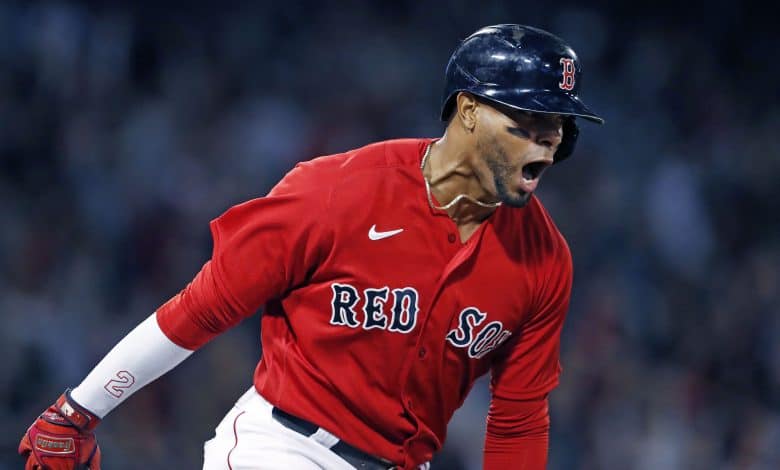 It would seem like a disappointing 2022 with Toronto and Boston being in third and fourth place respectively in the AL East, but there's not a lot a team can do with the Yankees rolling through the first half at a 64-30 clip. Two teams still above .500 meet up in the July 22nd Blue Jays at Red Sox betting pick.
Toronto (50-43) and Boston (48-45) are most definitely going to contend for a wild card spot in the second half, with the Blue Jays currently in the third spot and the Red Sox two games behind them. There are seven teams within five games of each other fighting for three spots, so each series is important from here on out.
Toronto the Road Favorite in the Opener
The Blue Jays had momentum going into the break winning three straight and five of their last six, which is a big reason they are -126 favorites on Friday night. That's a nice start to a turnaround for a team that dropped 9 of their first 11 games to start the month.
Toronto will try to continue their success against a division opponent in the July 22nd Blue Jays at Red Sox betting pick, going 7-3 vs. Boston so far this season. That includes taking two of three at Fenway Park at the end of April in their only previous trip to Bean Town in 2022.
Besides their success against the Red Sox this season, another reason Toronto is favored on Friday night is because Kevin Gausman (6-7, 2.87 ERA) is up in the rotation. Then again the Blue Jays have dropped 8 of Gausman's previous 11 starts, but he's been solid with four total ER allowed over his last four outings. Gausman allowed 2 ER over 6.0 IP last time out after missing a couple weeks with a leg strain.
Boston the Play at Home?
The Red Sox went into the All-Star break on a little different note than their weekend opponents, losing six of their previous seven. Boston has also lost five straight against RH starters, and Gausman is 2-0 with a 0.43 ERA vs. the Red Sox in three starts this season.
Xander Bogaerts and J.D. Martinez are both .333 career hitters against Gausman so there is some optimism for the Red Sox offense on Friday night. Bogaerts went into the break hitting .361 in his previous 10 games so he'll try to keep that going in the series opener.
Nathan Eovaldi (4-2, 3.18 ERA) gets the first start of the second half for the Sox, also his first outing since June 8th after going on the IL with back inflammation. Cavan Biggio has gone deep in two of his seven career ABs vs. Eovaldi and Vlad Guerrero, Jr. has hit .313 against him in 16 career ABs.
Free July 22nd Blue Jays at Red Sox Betting Pick
Toronto has fared pretty well against Boston winning 7 of the last 9. With the uncertainty surrounding Eovaldi in his first start in nearly six weeks one would have to give the Blue Jays the edge in the series opener – especially with a fairly reasonable price tag.
Free Pick: Blue Jays -126