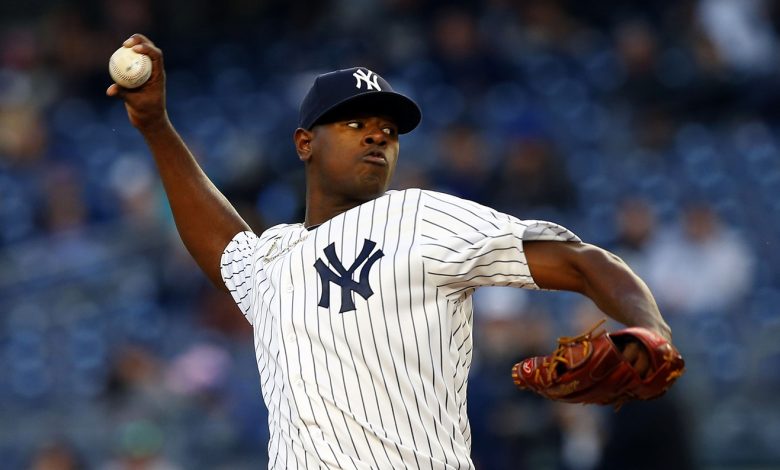 The heavyweight battle that is the American League Championship Series moves to its next chapter on Tuesday when the Houston Astros play the New York Yankees in Game 3 at Yankee Stadium. The two teams split the first two games of the series, with New York dominating the opener and Houston winning an extra-inning thriller in Game 2.
The third episode could be a pitchers battle, with Gerrit Cole taking the mound for Houston and Luis Severino getting the ball for New York. The Astros have lost their last three playoff games in Yankee Stadium, all coming in the 2017 American League Championship Series that they eventually won in seven games. They did win the 2015 American League Wild Card Game in New York.
The moneyline for this contest has the Houston Astros -155 and the New York Yankees +140. The over/under for the contest has been set at 7.5.
Unbeatable?
Cole has been virtually untouchable over the last few months, putting together an 18-0 record over his last 24 starts and striking out at least 10 hitters in 11 straight starts. The 29-year-old right-hander has made two starts in the postseason, earning a 2-0 record with an 0.57 ERA, allowing just six hits and one earned run while striking out 25. Cole faced the Yankees once in the regular season, taking a no-decision after going seven innings and allowing four hits and three earned runs in a Houston victory.
Carlos Correa rescued the Astros from a possible 0-2 deficit on Sunday. After starting 3-for-22 in the postseason, Correa came through with an RBI double and an 11th-inning home run to power the Astros to a 3-2 victory. What he needs now is some help offensively, as Houston has managed just those three runs in 20 innings of ALCS action. Jose Altuve has been solid through the postseason, batting .370 with three home runs and five RBI, and he went 2-for-4 with a walk in Game 2. The top two hitters in the lineup, George Springer and Michael Brantley, can help set the table for the Astros, though they're batting .138 and .214, respectively, in the postseason.
Home Cooking
The Yankees return home with just what they wanted: At least one win in Houston. Now they hope to close out the series at home, starting with Game 3 with Severino. The 25-year-old right-hander is making his eighth career postseason start, having gone 1-2 with a 5.33 ERA in his previous starts. He went 0-1 with a 4.15 ERA in two starts against Houston in the 2017 ALCS. This season, he made just three regular-season starts, going 1-1 with a 1.50 ERA, and he took a no-decision in a start against Minnesota in Game 3 of the American League Division Series, going four shutout innings and striking out four.
New York has plenty of pop in its lineup, though it lost a little of it when Giancarlo Stanton didn't play in Game 2 due to a quad injury. He'll likely be a game-time decision, with Cameron Maybin starting in left field if Stanton is unable to go. Gleyber Torres will look to continue his hot play, as he enters this game with a .409 batting average with two home runs and nine RBI in the playoffs. He's done most of his playoff damage on the road, though, so he'd like to break out with a big game in front of the home fans.
Astros Win Tight One
Pitching will rule the day on Tuesday, with Cole and Severino both likely to start fast. The question is what happens when Severino has to leave, as he has yet to pitch more than five innings this season. The Houston offense should find some openings against the New York bullpen and push across enough runs to support Cole. I'm taking Houston -155 to get the Game 3 win.