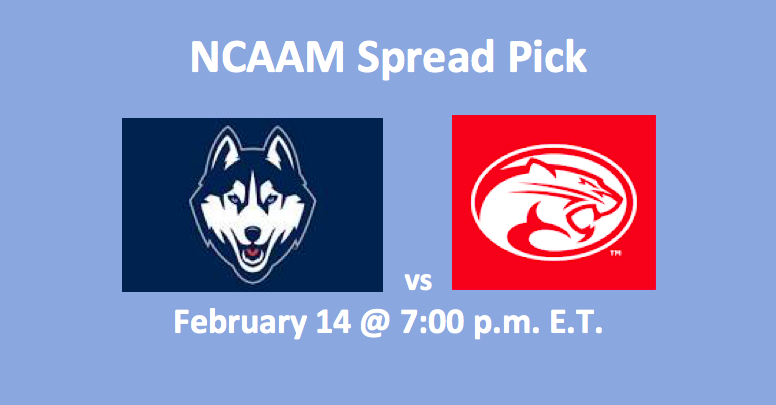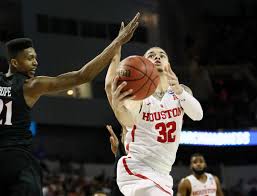 Our UConn vs Houston pick for Feb 14 has the Cougars favored by 9.5 points. The #9 Houston Cougars (23-1 Overall, 10-1 AAC) have won eight games in a row and nine of their last 10. The Cougars are first in the AAC. The UConn Huskies (13-11 Overall, 4-7 AAC), who have lost their last two contests, are 4-6 for their last 10 games. They are tied for eighth in the conference with the Tulsa Golden Hurricane.
The game will be played starting at 7 pm ET at the XL Center in Hartford, CT. This is a venue where, overall, the Huskies have done well. Here's how we see this AAC contest playing out.
Basic Stats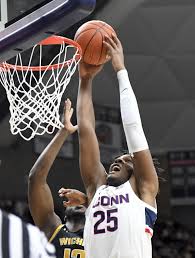 UConn is scoring 77.2 PPG and allowing opponents 71.3 PPG, giving them a PF/PA differential of +5.9. The Cougars have been good for an average of 75.2 PPG. They are holding opponents to 60.7 PPG. Houston's PF/PA stands at +14.5. The visiting team's overall advantage on combined PF/PA is +8.6. On rebounds, the Cougars are bringing down 4.7 more rebounds per game. The Huskies are a tad better percentage-wise on field goals and threes, while the Cougars are a bit more productive from the charity stripe.
It is true that the Cougar defense is exceptionally stingy. At the XL Center, they are allowing just 66.6 PPG. That figure diminishes Houston's advantage greatly, as their PF/PA drops to +3.9. UConn vs Houston pick finds the Huskies have an edge here.
Edge: UConn
ATS Trends
The Cougars have done well against the spread, posting a 16-7-1 record for the season and a 7-3-0 record for the last 10 games. Over the season, UConn has posted a 14-10-0 marks ATS, and they are 7-3-0 in their past 10 contests. However, in their last 12, the Huskies are 7-5-0 and in their last 12, while the Cougars come in at 6-2-0 for their last eight. One huge stat notes that when playing at home, UConn is 4-1 for their last five games.
In this assessment, UConn vs Houston pick could tend to favor the Huskies. This is due to their ATS performance at home. Although, the Cougars have recorded the same record on the road. We find ATS performances to be a wash between these two teams. However, we do know that the Husky D plays tougher at home. With that in mind, we give UConn a slight advantage tonight.
Edge: UConn
Keys to the Game
Houston back three versus UConn back three- Cougars slight edge
Huskies at home are tough to beat
Cougars have easily handled AAC opponents
Big matchup – Uconn guard Vital vs Houston guard Brooks – take Vital
Edge: UConn
UConn vs Houston Pick
There is a decent chance that the Cougars will beat the Huskies tonight. But there's also a similar chance that the Huskies will cover. The betting public likes the Cougars. We like the Huskies. Our UConn vs Houston pick is the Huskies at +9.5. Also, see our WCC pick as the Gonzaga Bulldogs play the LMU Lions tonight at 11 pm ET.
Summary Houston at UConn Spread – Huskies at +9.5