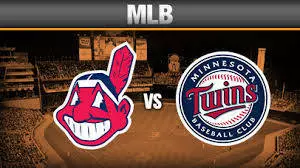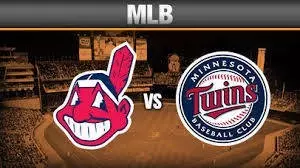 The Minnesota Twins (37-34 Overall, 21-9 Away) beat the Cleveland Indians (39-33 Overall, 15-18 Home) last night 5-0 in the first of three games being played between the two teams this weekend at Progressive Field. It's interesting to note that neither of these clubs has a winning home record. It's on the road where they do the most damage. In fact, with the Twins at 21-9 on the road and the Indians at 24-15, these are by far the two best road teams in the AL. Minnesota, which was at the top of the AL Central last week, are in second just 1.5 games behind Cleveland. Our Twins play Indians MLB free pick has the moneyline for Minnesota at +220 and for Cleveland at -230. The totals bet is -102 over and -108 under 9.5 runs.
Pitching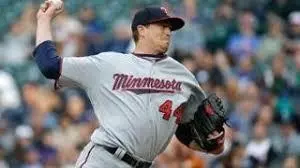 Kyle Gibson (4-5, 6.56 ERA) gets the start for the Twins today. In his last start, which was June 18 versus the Indians, Gibson was dealt a 5-2 loss. In the loss, he gave up a total of three runs and eight hits in six innings. Against the Indians this season, Gibson is 0-2, posting a 4.76 ERA. He's had 11 career starts against the Tribe and has gone 2-5 with a 6.07 ERA.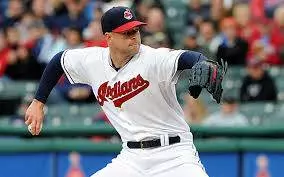 Cleveland ace Corey Kluber (6-2, 3.58) takes the mound today. On June 19, his last start, he pitched a complete game against Baltimore, striking out 11 while walking none and allowing just three hits. The Indians won that game 12-0. That was Kluber's best start of 2017. Kluber has a career mark of 8-5 against the Twins with a 3.51 ERA. This is his first start of the 2017 season against Minnesota. He's looking to get the Indians back on track with a win.
Hitting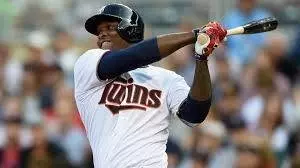 The Twins are hitting .254 with 88 homers and 123 doubles. Miguel Sano (.286 BA, 52 RBI, 18 HR) is the top hitter, RBI man, and homerun hitter. Joe Mauer (.276 BA, 23 RBI, 4 HR) continues to hit poorly. He's a good 30 points off his career batting average. Brian Dozier (.254 BA, 34 RBI, 12 HR) was three-for-four in last night's win, driving in two runs. That's a solid uptick for him.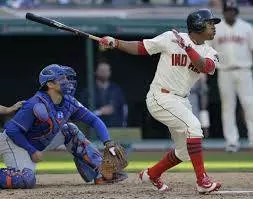 Cleveland is batting .256 with 91 homers and 145 RBI. Their primary guy in the batter's box is Jose Ramirez (.320 BA, 34 RBI, 11 HR). Ramirez's bat was silent last night. Bradley Zimmer (.308 BA, 20 RBI, 4 HR) continues to hit the ball well, while DH Edwin Encarnacion (.263 BA, 40 RBI, 17 HR) leads the team in homers and RBI. Right fielder Ronnie Chisenhall (.295 BA, 37 RBI, 10 HR) continues to have a very solid season.
Twins Play Indians MLB Free Pick
Here are a few things to consider in this game. Over their last 10 games, Minnesota is 4-6 while Cleveland is 8-2. Plus, the Indians dominate +51 to -44 when it comes to RS/RA differential. Where the Twins fall short is in runs allowed, as they have given up 374 runs while the Tribe has allowed 292. Our Twins play Indians MLB free pick is Cleveland at -230 and under 9.5 runs at -102. The game starts at 4:10 p.m. E.T.
Twins Play Indians MLB Free Pick: Cleveland at -230 and under 9.5 runs at -102