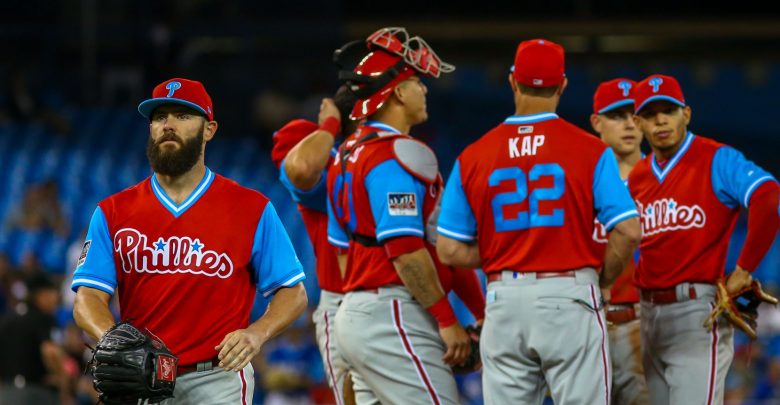 There's still 25 games left in the Phillies' 2018 campaign but the September 4th NL free pick vs. the Marlins is about as must-win as you can get. Philadelphia is 4GB from Atlanta in the NL East and has seen their postseason chances dip to 29.8%. A 3-7 run over your last 10 will do that. Miami is in dead last in the division as they've been the entire season, but wouldn't mind to continue to play spoiler as they did in last night's 1-3 series opening win.
Phillies Banking On Arrieta to Stop the Bleeding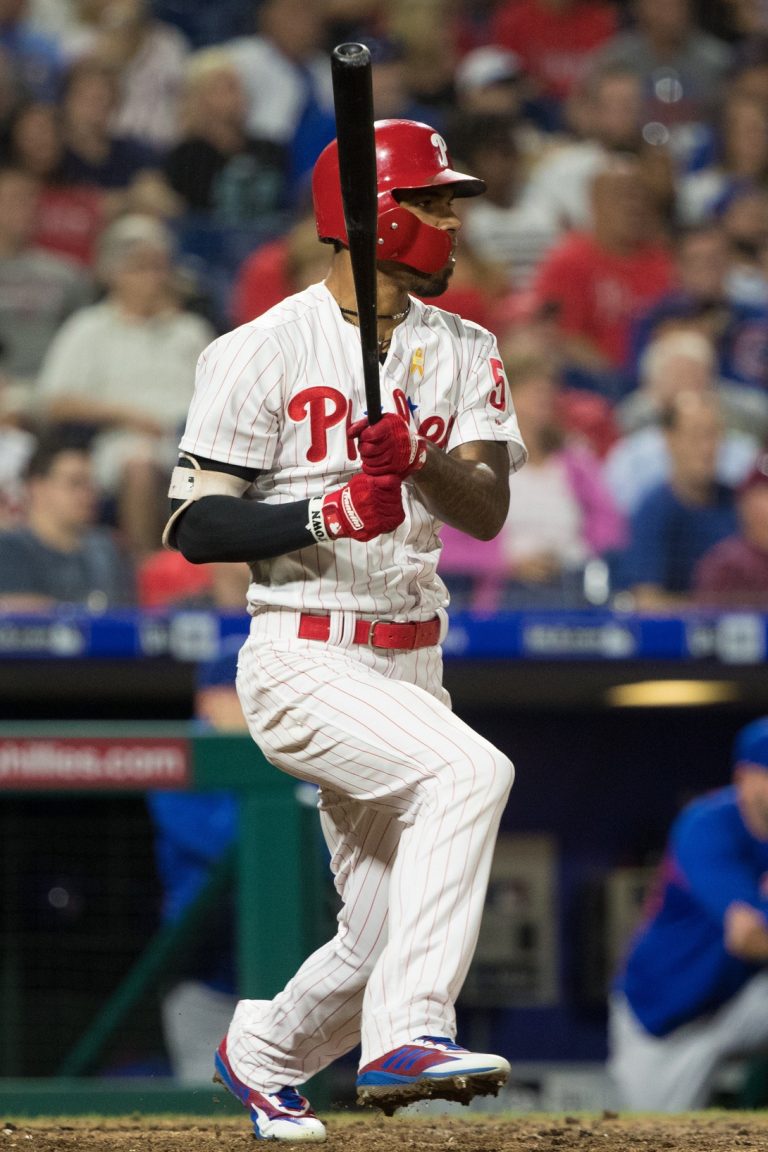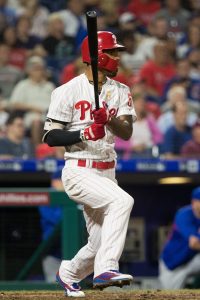 One thing Jake Arrieta (9-9, 3.54 ERA) was known for during his time with Chicago was a streak buster. That's exactly the position the right-hander is in tonight as Philadelphia needs a win after dropping 3 in a row. Unfortunately for Phillies' backers (PHI -140) that may be a tall order the way Arrieta has pitched lately. He's allowed 4+ ER in 3 of the last 4 starts and was knocked out by Washington after just 3.0 IP the last time out. Philadelphia has also been losers in 4 of Arrieta's last 5 starts. His last start in Miami on July 13th was a good one with 7.0 IP of shutout ball but Arrieta also had a 6ER allowed on 8 hits outing at Marlins Park back at the end of April.
The biggest downfall of Arrieta's inconsistency lately is that he'll likely have to be great for Philadelphia to get the win in the September 4th NL free pick. This is because the 'Phils offense seems to have forgotten there's another month left in the season. Gabe Kapler's team is just 4-11 in their last 15 and have scored a grand total of 5 runs in their last 4 games. The Phillies aren't hitting that horrible – Roman Quinn, Nick Williams, and Carlos Santana have all hit over .333 the past 7 days – but it hasn't translated into production. A lot of that has to do with Maikel Franco missing 3 of the last 4 with a sore wrist and is also likely out tonight. Then again, maybe Tuesday night is the breakout as the team has a .300 average against Marlins starter Trevor Richards.
Can Miami Continue to Play Spoiler?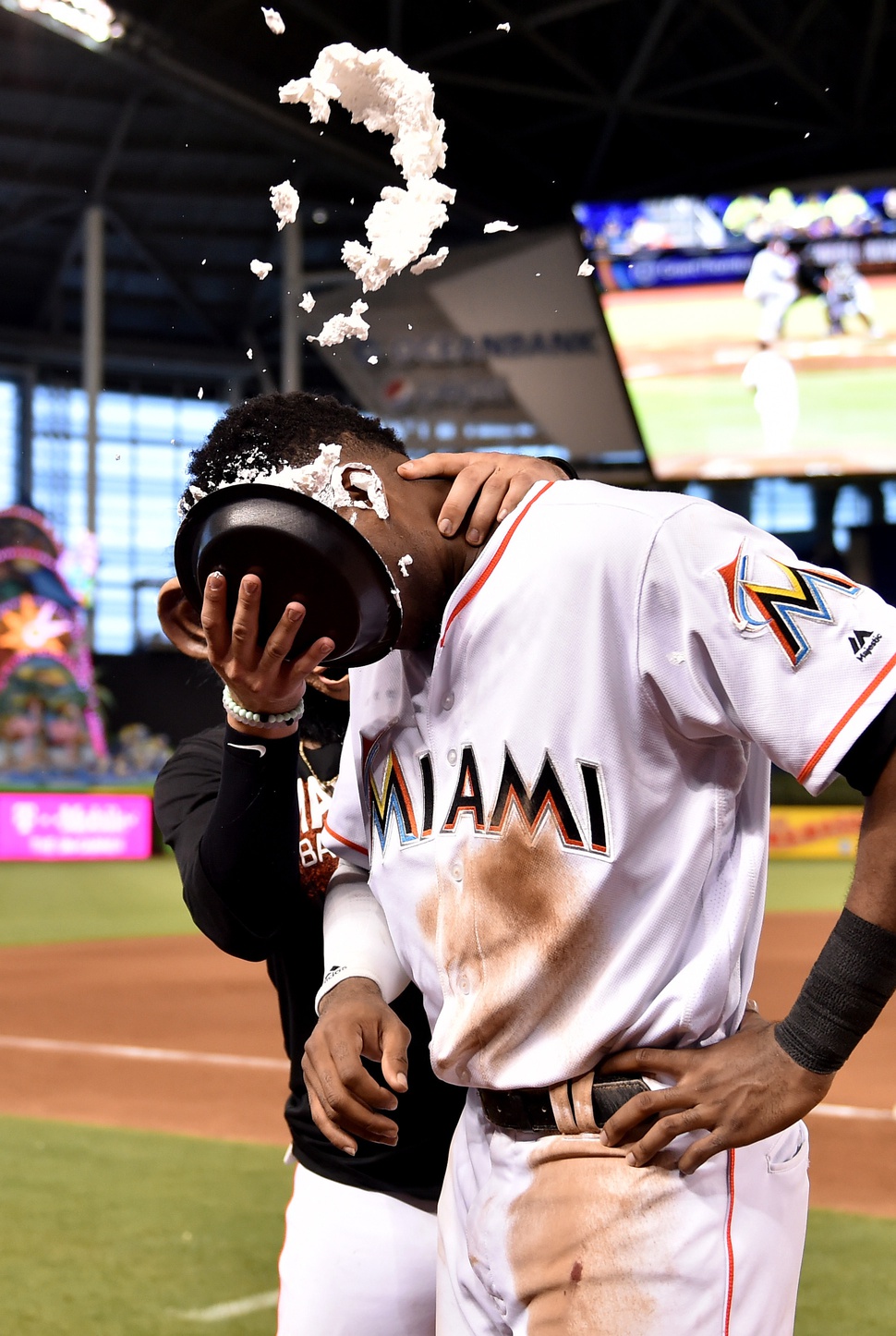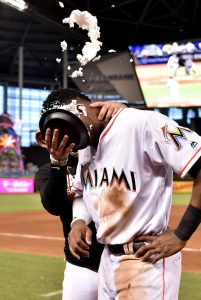 The Marlins scored the 3-1 win last night despite notching just 6 hits. The win pushed Miami to a 2-5 record over their last 7 but they could be in trouble in the September 4th NL free pick after going just 8-18 in their last 26 vs. a RH starter. Can the young Marlins offense get to the veteran Arrieta tonight? Last night the Marlins started two rookies in the OF and a third player with just 90 games of MLB experience. September callups should see a lot of action again tonight which is definitely in Arrieta's favor. Lewis Brinson is one of those rookies that may be starting to turn the corner as he's hitting at a .455 clip the last 3 games. J.T Realmuto has faced Arrieta 14 times, one of four Marlins players to have 5+ AB's against the 2015 NL Cy Young winner.
The Marlins are 'dogs (MIA +130) mostly because they are 1-4 in Trevor Richards' (3-7, 4.26 ERA) last 5 starts. The rookie has shown some sharpness at times however, allowing just 2ER in 4 starts from the middle of July through the beginning of August. In the last two outings against the Phillies, Richards has given up just 1 total ER (11 IP) which is why the September 4th NL free pick O/U is just 7 runs tonight.
September 4th NL Free Pick Betting
One thing going for Arrieta tonight is that he should be fresh after throwing just 75 pitches in his last start. He's been uncharacteristically inconsistent the past month or so which doesn't give a whole lot of value to the Phillies at -140 tonight. 7 isn't a whole lot of runs, but at the same time this game features two pitchers with at least the 'potential' to dominate – not too mention a couple offenses kind of in a rut right now. If Miami leaves the roof open, we'll also see an 11 MPH wind blowing in from LF which solidifies this play.
NL Free Pick: Philadelphia Phillies / Miami Marlins *Under* 7