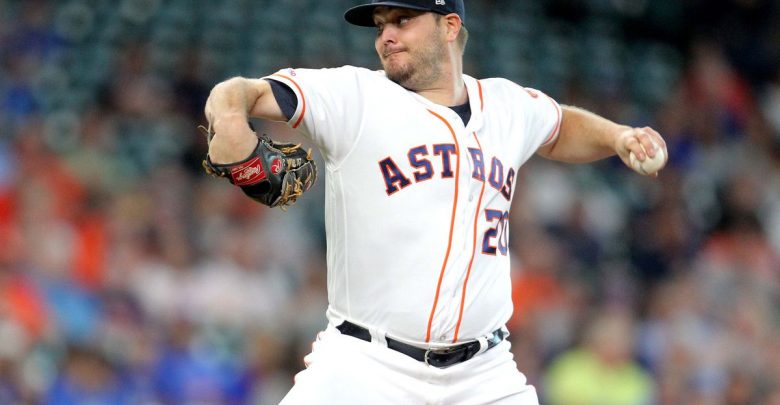 The last-place Seattle Mariners take on the first-place Houston Astros Friday in the first of a three-game series between American League West rivals. Both teams come in on streaks that wouldn't be expected for their respective spots in the division, with Seattle having won six of its last eight while Houston has dropped nine of 11.
Because of its recent slump, Houston has seen its lead atop the division shrink to 4.5 games over second-place Texas, which has won five straight. Seattle sits 14.5 games back in the division and 10 games behind the second Wild Card spot in the American League, despite its recent improved play.
There has not been a moneyline or over/under set for this contest due to the uncertainty over Seattle's starter for the game.
Opener In The Opener
The Mariners will have left-hander Tommy Milone on the mound in the series opener, though he'll be coming in after a yet-to-be-named opener. Milone is 1-2 with a 3.35 ERA on the season, having made starts in four of his seven appearances. His last appearance was a start, as he went five innings, allowing three runs on four hits in an 8-4 setback to Baltimore last weekend. The left-hander has 38 strikeouts and eight walks in 37 2/3 innings of work this season.
Seattle has started hitting the ball better, especially Mallex Smith, who had hit in seven straight games, going 11-for-31 with 11 runs scored, before going hitless in Thursday's contest. Another hot batter for the Mariners is J.P. Crawford, who is 10-for-18 with a home run, two triples, two doubles, nine RBI and four runs scored over his last four games. Domingo Santana has been Seattle's most consistent hitter this season, leading the team with a .279 batting average and 60 RBI.
Needing A Turnaround
The Astros just dropped their first home series, losing two of three against Pittsburgh, and the two losses were not pretty, as the Pirates outscored Houston 24-2. Looking to change that narrative will be left-hander Wade Miley. Miley is 6-4 with a 3.51 ERA this season, though he's dropped two of his last three decisions. In his latest start, Miley gave up just two hits in five innings against the Yankees but walked four and gave up four earned runs in the process, earning a no-decision in an Astros loss.
Houston has been getting healthier, getting back some of its hitting stars, but it didn't help over the last two games. The Astros should find their groove in this series, though, as they've gone 6-1 against Seattle this season, averaging 5.7 runs in those meetings. Third baseman Alex Bregman, one of three Astros named a starter in the All-Star Game, leads Houston in home runs (22), RBI (52), runs scored (54) and walks (59). He's batting .348 against the Mariners this season.
Getting Things Right
The Astros are in need of a few wins prior to the All-Star break, and they should start getting them against Seattle. The Mariners have struggled against Houston all season long, and Miley should be able to cool off the Seattle batters in this one. Look for a breakout game by the Astros' offense as well. I like Houston to win the opener.