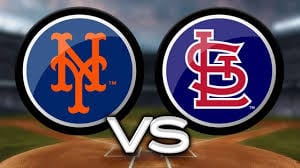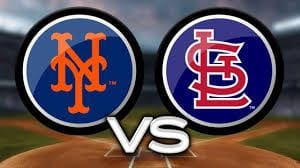 At 7:05 p.m. E.T. the St. Louis Cardinals will meet the New York Mets at Citi Field for the first of a four-game series. Both teams are struggling to hold onto playoff hopes. Of the two, the cards have the best shot being 7.5 games out of the wild card and 6.5 out of first in the NL Central. New York is 9.5 away from a wild card and 13 games out of first in the NL East. Our Cardinals play Mets 2017 MLB free pick offers St. Louis +105 at and New York at -115.
Pitching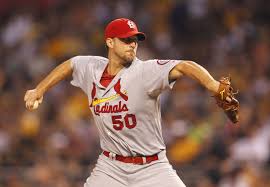 Righty Adam Wainwright (10-5, 5.20 ERA) gets the start for the Cards. In his last four starts, he's 3-0 with one no-decision. In those four games, he pitched an average of 6 1/3 innings while striking out an average of sevens batters per game and allowing 2.5 runs per start. Against the Mets, Wainwright is 4-5 with a 4.66 ERA in 12 career appearances and 10 starts.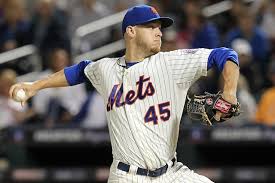 The Mets will put righty Zack Wheeler (3-6, 4.86 ERA) on the mound tonight. Wheeler won his last game on May 20, beating the Angels 7-5. He went five innings in that game allowing two runs on four hits while striking out five and walking five. Since then he is 0-4 over seven starts. That includes a 4-1 loss to the Cardinals on July 8 where he went six innings giving up two runs on eight hits while striking out five and walking one. Wainwright pitched in that July 8 game, allowing one run over 6 2/3 innings
Hitting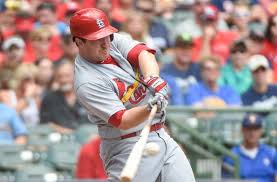 Cardinal hitters include Tommy Pham (.306 BA, 35 RBI, 11 HR), who is on a tear as of late, and Paul DeJong (.302 BA, 20 RBI, 9 HR), who has had an off week. Both offer power and run-producing potential. Jedd Gyorko (.294 BA, 48 RBI, 14 HR) is the team's primary offensive force. Dexter Fowler and Matt Carpenter have 14 homers each. The team is batting .255.
The Mets are batting .251 and have launched 136 homers. Michael Conforto (.278 BA, 45 RBI, 15 HR) and Jay Bruce (.267 BA, 62 RBI, 24 HR) are solid producers. T.J. Rivera (.303 BA, 25 RBI, 5 HR) and Wilmer Flores (.281 BA, 25 RBI, 7 HR) are also essential contributors. They have 420 RBI while the Cards have 391.
Cardinals Play Mets 2017 MLB Free Pick
Both teams come to this game after tough losses on Sunday. The Colorado Rockies hammered the Mets 13-4, while the Pittsburgh Pirates came back in the final inning to beat the Cards 4-3. Our Cardinals play Mets 2017 MLB free pick is St. Louis at +105. We like Wainwright in this one.
Cardinals Play Mets 2017 MLB Free Pick: St. Louis Cardinals at +105