Free Expert Sports Picks
Tuesday May 5th KBO Betting Preview
Opening Day Gets Underway in the Korean Baseball Organization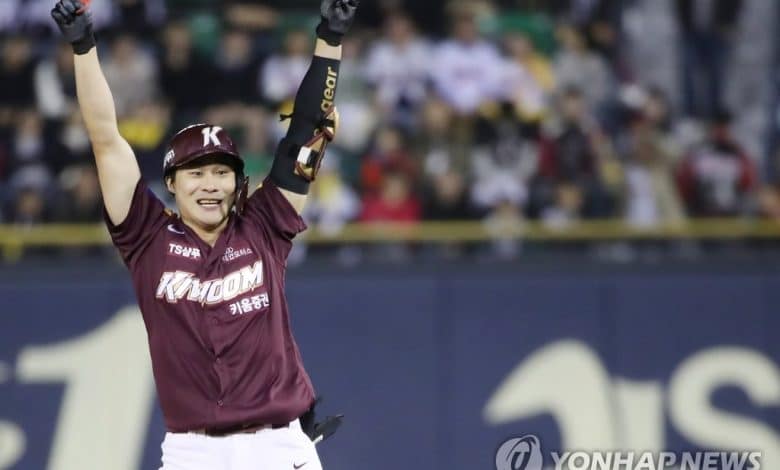 The 39th season of the Korean Baseball Organization begins on Tuesday May 5th at 12:00 AM EST. Games will be played without fans in the stands and the start time is a bit inconvenient for fans in North America but it's still live sports. ESPN will televise these games and odds are available so let's take a look at the May 5th KBO betting preview.
Doosan Bears (-150) vs. LG Twins (+110) O8
The Doosan Bears are the class of the KBO as they have three Korean Series wins and two runner-ups over the last 5 seasons. The Bears do lose Josh Lindblom, who had gone 35-7 over the last two seasons. Raul Cantera gets the start in May 5th KBO betting after posting an 11-11 record in 2019.
The LG Twins are a consistent fringe playoff team, finishing 4th last season. The Twins have a 4X Top 100 MLB prospect in Casey Kelly but will start 32-year-old Cha-woo Chan on Tuesday after a 13-8 campaign a year ago. The Bears have a lot of turnover and may be ripe for an upset right out of the gates.
Pick: LG Twins +110
Update: LG 8 Doosan 2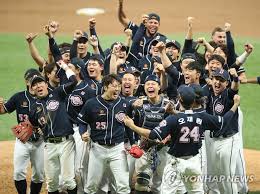 Hanwha Eagles (+145) vs. SK Wyverns (-210) O8
SK Wyverns went 88-55-1 last season and they'll face last year's 9th place team to open the 2020 season. Even with the KBO trying to 'de-juice' the ball in 2019 the Wyverns had two batters hit 29 apiece in Jeong Choi and Jamie Romak. SK should get off to a fast start to 2020. The way the Wyverns can bomb means this one could get out of hand.
Pick: SK Wyverns -1.5 (-105).
Update: Hanwha 3 SK 0
Kiwoom Heroes (-140) vs. Kia Tigers (EVEN) O7.5
The Kiwoom Heroes feature one of the best MLB-ready prospects in the KBO in 24-year old shortstop Ha-Seong Kim who by all accounts would be in the top 100 if he was posted today. The Heroes also have 21-year old OF Jung-Hoo Lee, a former KBO rookie of the year.
The Heroes finished in 2nd place last season and look like a valuable play for May 5th KBO betting at -140. The Kia Tigers ended up in 7th place in 2019, 25.5 GB of Doosan. Kia does start last year's ERA champ in Hyeon-Jang Chong however (2.29). The Tigers also debut former Washington manager Matt Williams which will give them a boost in this one.
Pick: Kia Tigers (Even)
Update: Kiwoom 11 Kia 2
Lotte Giants (+110) vs. KT Wiz (-150) O8.5
Last year the Lotte Giants allowed the most runs, scored the fewest, had the lowest team BA, and had the highest team ERA. It's no surprise they finished in last place in the KBO then. The KT Wiz finished in just 6th place last season but they are by all accounts a team on the rise.
Baek-ho Kang was the KBO ROY in 2018 as an 18-year-old after belting out 29 HRs for the Wiz. The HR numbers dropped for Kang last season but he upped his average to .336. Not bad for a 19-year-old. Mel Rojas, Jr. (former Braves and Pirates prospect) has also hit better than .300 in all three of his KBO seasons for the Wiz giving KT an edge in May 5th KBO betting.
Pick: KT Wiz -150
Update: Lotte 7 kt 2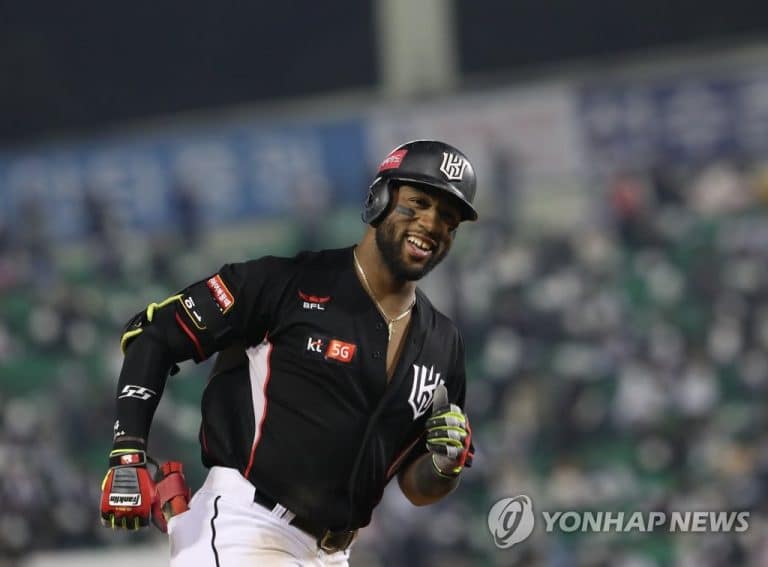 NC Dinos (-165) vs. Samsung Lions (+120) O8.5
This will be the first game ESPN will telecast of the KBO so it's one to especially look into for wagering purposes. The Dinos have only been around since 2011 but finished in 5th during the 2019 campaign. NC is one of the more analytically-friendly teams in the KBO and they have the ability to court marquee free agents. Washington's Eric Thames rebuilt his career with NC, hitting 124 HR's over three seasons.
The Samsung Lions were an 8th place team last season and lost their best hitter Darin Ruf to the San Francisco Giants organization. Former big-leaguer Tyler Saladino has joined Samsung but NC is a team that could have great things going for them this season.
Pick: NC Dinos -1.5 (-110)
Update: NC 4 Samsung 0
May 5th KBO Betting Summary
It can be hard to get a grasp on opening day, even in the MLB in which we are very familiar with. This is also a day where extreme value can be had as well.