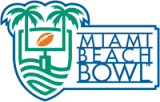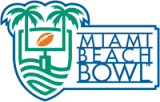 Here we go with our 2016 Miami Beach Bowl free pick, which features the Central Michigan Chippewas vs. Tulsa Golden Hurricane. Central Michigan had hopes for a better bid, but found that they didn't quite notch all the victories they needed this season to do so. Tulsa comes to this bowl with an overall stronger performance in the regular season.
The Central Michigan Chippewas (6-6 Overall, 3-5 Mid-American Conference) finished fourth in the MAC West well behind Western Michigan, which ended the year at 8-0. They are the only club in the MAC to get a bowl berth without posting either a winning conference or a winning overall mark. The Tulsa Golden Hurricane (9-3 Overall, 6-2 American Athletic Conference) finished second in the AAC West, one game behind the Navy Midshipmen who has a 7-1 record. Overall, within the division, the Golden Hurricane were strong and within the conference only Navy, Temple, and South Florida has better records, 7-1.
Central Michigan Chippewas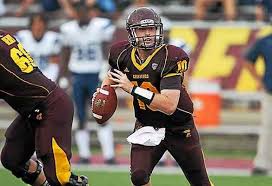 The Central Michigan Chippewas started the season off with three nonconference wins, including a 30-27 victory over #22 Oklahoma State. Their first loss was to the Virginia Cavaliers 49-35. They ran into a rough stretch near the end of the season, losing three straight, 31-17 to Toledo, 27-24 to Kent State, and 37-17 to Miami (Ohio). In their final two games of the season, they managed a huge 27-20 win over the East Division's top team Ohio and then a disappointing 26-21 loss to Eastern Michigan.
The Chippewas come into this game generating 27.7 PPG. QB Rush Cooper (61.1 COMP%, 23 TDs, 13 INTs) has three quality pass catchers to pass to- TE Tyler Conklin (40 REC, 539 YDs, 13.6 AVG, 6 TDs) and WRs Corey Willis (68 REC, 1024 YDs, 15.1 AVG, 9 TDs) and Mark Chapman (40 REC, 563 YDs, 14.1 AVG, 5 TDs). RBs Devon Spalding (131 ATT, 737 YDs, 5.6 AVG, 6 TDs) and Jahray Davis (140 ATT, 468 YDs, 3.3 AVG, 8 TDs) offer fine running chops.
The problem for the offense is their frontline, which has given up 36 sacks and allowed 68 TFL. Another challenge comes in the area of placekicking. PK Brian Eavey has been perfect on extra points, but he's nailed only 44% of his field goals.
Central Michigan has 19 sacks, 68 TFL, and 13 INTs. They've also notched nine forced fumbles, 21 QB hurries, and 43 PD. The team's turnover margin is minus three. Opponents are scoring 28.3 PPG against the Chippewas.
Tulsa Golden Hurricane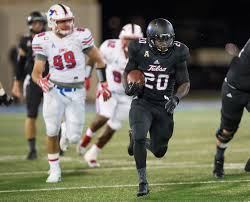 After securing a win in their first game, 46-10 over San Jose State, the Golden Hurricane were trounced by #4 Ohio State 48-3. Eight wins and just two losses followed. Those losses, both of which were close, were to #13 Houston 38-31 and to the team that would win the division, Navy 42-40.
Tulsa brings both an active air and ground attack to this game. They are scoring 41.1 PPG on average. The club has 32 rushing TDs and 28 passing touchdowns. QB Dane Evans (58.2 COMP%, 27 TDs, 12 INTs) has a good arm and will be seeking to connect with wideouts Keevan Lucas (74 REC, 1108 YDs, 15.0 AVG, 12 TDs) and Josh Atkinson (66 REC, 927 YDs, 14.0 AVG, 7 TDs). RBs James Flanders (241 ATT, 1529 YDs, 6.3 AVG, 17 TDs) and D'Angelo Brewer (247 ATT,1320 YDs, 5.3 AVG, 7 TDs) can really rack up yards and touchdowns. PK redford Jones has been perfect on extra points and is hitting 79% of his field goals.
The Tulsa defense is allowing a hefty number of points, 31.1 PPG. They are fairly solid against the pass but have a tough time curtailing the run. They've posted 28 sacks and 25 QB hurries. In addition, they have seven picks and 12 forced fumbles. The team turnover margin is in the negative at three.
2016 Miami Beach Bowl Free Pick
Our 2016 Miami Beach Bowl free pick sees Tulsa as having the better team. They possess more offensive and defensive weapons than their opponents. Plus, they are much better on field goals. Tulsa comes to this game favored by 12 points. Still, the Chippewas have been able to stay close in various big games. In the end, we do like the Tulsa Golden Hurricane at -12.0.
The Miami Beach Bowl will be played on Monday, Dec. 19 at 2:30 p.m. ET in Miami, FL. Kickoff is at 2:30 p.m. ET.
2016 Miami Beach Bowl Free Pick: Take Tulsa at -12.0