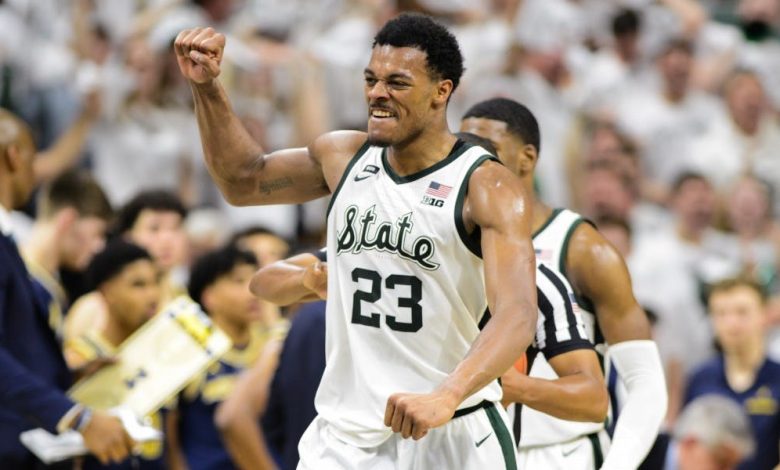 Oddsmakers are calling the March 3rd Michigan State at Penn State betting pick a close one. Both teams have something to play for – the Spartans try to keep their Big 10 Championship hopes alive and Penn State celebrates their last home game of the year.
Michigan State is a -1.5 favorite in this one and 72% of public bettors are liking the visitors. The Nittany Lions are 14-2 at home this year however. When the teams met up in East Lansing a month ago, PSU scored the 70-75 outright win as +8.5 underdogs.
Is Michigan State Just too Good?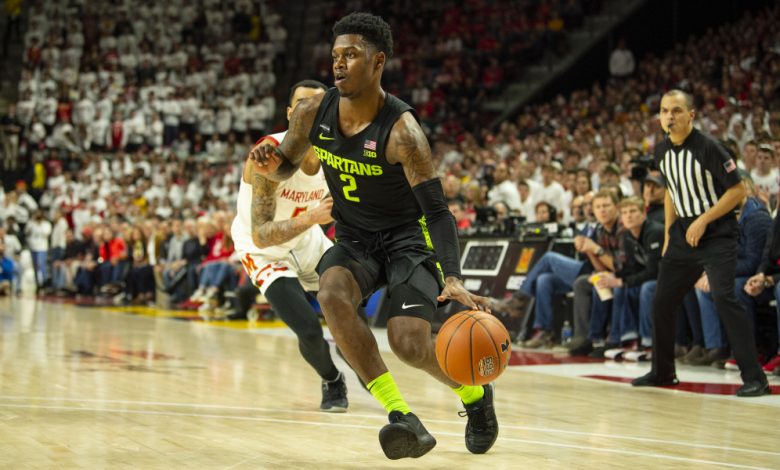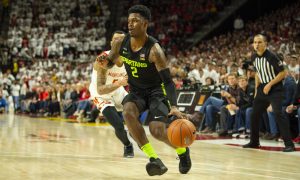 The Spartans have had their ups and downs this year, but March is Izzo Time for Michigan State. MSU has rattled off three wins in a row, none more impressive than Saturday night's 78-66 victory at 1st place Maryland. The Spartans braved the hostile elements that included a visit from ESPN's College Gameday to get the big road win.
Was Maryland too amped up for Saturday's game? Will the Nittany Lions be in the same mindset in the March 3rd Michigan State at Penn State betting pick considering it will be the last home game for a pair of big name Seniors? MSU is tied for 2nd place with Illinois and Wisconsin so they need this win just as much as Penn State.
What makes Michigan State so dangerous on Tuesday is that they are starting to show some great depth. Xavier Tillman has been his usual dominant self with a double-double in 5 of the last 6. Cassius Winston also has 20+ in three straight. It's freshman starters Malik Hall and Rocket Watts that make MSU look like true contenders as they combined for 29 points vs. #9 Maryland.
Penn State Has Some Reasons to Be Confident on Tuesday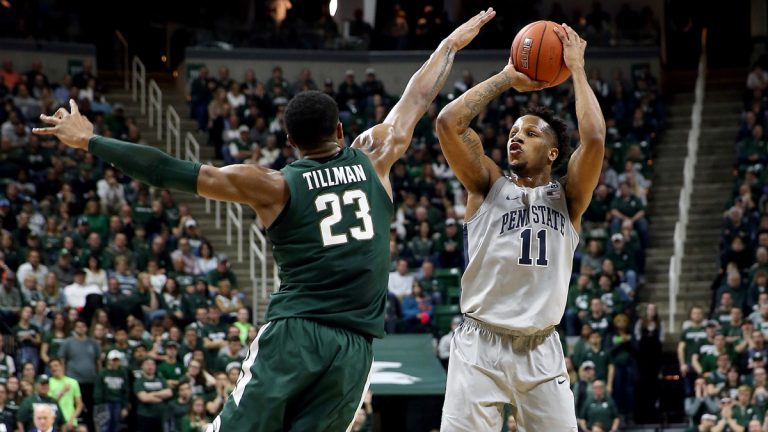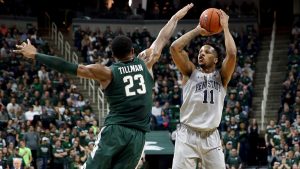 There are a couple big things going for Penn State in this matchup. The first is that they are celebrating the last home game for program stalwarts Lamar Stevens and Mike Watkins. PSU is already solid at the Bryce Jordan Center with a 14-2 record, but the atmosphere should be even more electric in this one.
Another thing PSU has to like is the fact that they went into East Lansing and scored a 75-70 win a month ago. Stevens had 24 in that game while Watkins added 10. Myreon Jones also returned and played 23 minutes Saturday. It was his first game action since the Michigan State game in which he scored 20 points. Jones with a game under his belt gives Penn State a huge boost on Tuesday.
Stevens will want to end his career at the Bryce Jordan Center with a bang. The Senior has three 20+ point games over his last 5, but Penn State is still just 2-3 over that span. The stretch includes a 6 point loss to Illinois and squeaking out a 1-point win over Rutgers. Can PSU hold off a hungry Spartans team on their own court on Tuesday?
March 3rd Michigan State at Penn State Betting Pick
The 5-point win over MSU in East Lansing was impressive, but the Spartans fare pretty well in revenge games as evidenced by Saturday's beatdown in Maryland. Michigan State is trending up and is showing great depth, whereas Penn State is limping towards the finish line a bit. It wouldn't surprise anybody for Penn State to get this win, but the money feels a lot safer on Izzo.
Pick: Michigan State -1.5