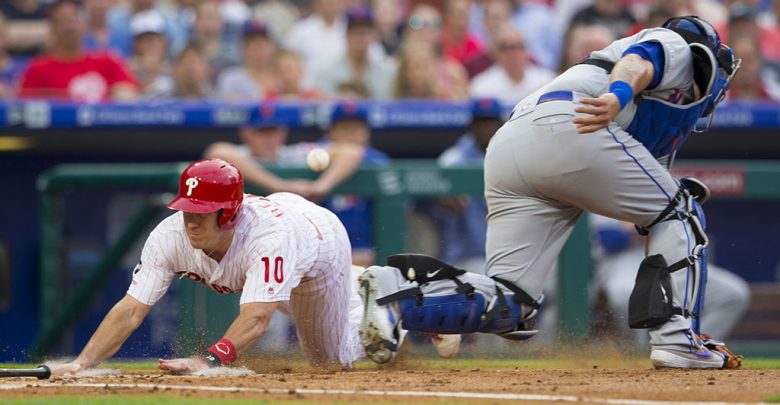 The Phillies had a big win on Monday. Not just because it was against division opponent New York but also the victory snapped an atrocious 7-game losing streak for Philadelphia. Coupled with a Braves loss to the Cubs, the Phillies have closed the gap to 5.5 games in the East. New York is a big underdog in the June 25th MLB free betting pick (NYM +130, PHI -149) but face some pitching questions on Tuesday.
Mets Try to Get Win Behind Lockett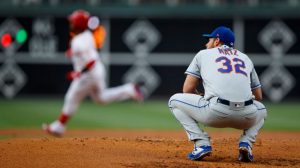 New York had a good pitching matchup for Monday's game one of the series – on paper at least as Steven Matz took the hill. The left-hander lasted just 4.1 IP however and New York was forced to use two relievers for extended use. It could be another bullpen night for the Mets in the June 25th MLB free betting pick as Walker Lockett makes just his 2nd start of the year. The right-hander started off decent last Thursday vs. Chicago with two scoreless frames, but was rocked for 6ER in the 3rd for an early exit. Philadelphia has lost 7 in a row to RH starters however.
The Mets scored 7 runs and belted out 15 hits on Monday but it still wasn't enough for a win. New York had the lead over Chicago on Sunday until a 3-run HR in the bottom of the 8th so they could realistically could have had a 4-game winning streak coming into Tuesday's game with some better bullpen work. Todd Frazier and Michael Conforto hit two of the four HR's for the Mets on Monday and Pete Alonso stayed hot with his 5th hit in the last 9 ABs. There's a penchant for some offense in this one as oddsmakers have set the total at 10.5.
Can Phillies Get Back on The Winning Path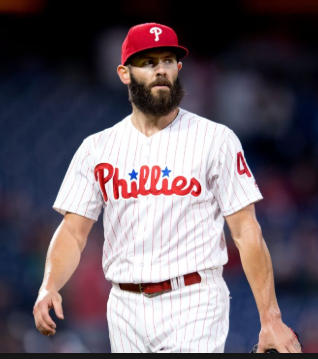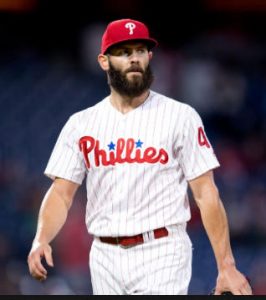 Has Philadelphia made it through the darkness after snapping their 7 game losing skid on Monday? The offense came back in the 13-7 win over the Mets which has to be a big relief for Philly backers. Prior to game one vs. the Mets, Philadelphia had been held to 3 runs or less in 5 of the last 7 games. The Phillies had 19 hits on Monday and also belted out 4 HR's led by Rhys Hoskins' 17th of the year. Jean Segura also went 4-6 with a HR and extended his hitting streak to 6 games. With 2 hits, Bryce Harper is now 5 for his last 10 as well.
Does Philadelphia have much in the offensive tank after Monday's 13 run output? More importantly, can Jake Arrieta string together another solid outing as he allowed just 2 hits over 6.0 IP last time out vs. Washington? Arrieta also buckled down June 11th, giving up 3ER to Arizona considering he had given up 5 runs in each of his two starts prior. Arrieta allowed 5ER in 14 total IP in back-to-back starts vs. the Mets in late April.
Top Trends:
Mets are 8-23 last 31 road games
Mets are 7-19 last 26 road games vs. RH starter
Phillies are 1-4 last 5 home games
Phillies are 0-7 last 7 vs. RH starter
Phillies are 1-4 in Arrieta's last 5 starts vs. Mets
June 25th MLB Free Betting Pick
Lockett had a very rough outing vs. Chicago in his last start and faces a very potent Phillies lineup on Tuesday. Arrieta looked great vs. Washington last time out, and is 4-2 in 7 starts at Citizens Bank Park on the season. The price tag is a bit high on Philadelpihia, but they seem to be worth it in this one.
MLB Free Pick: Philadelphia Phillies -149