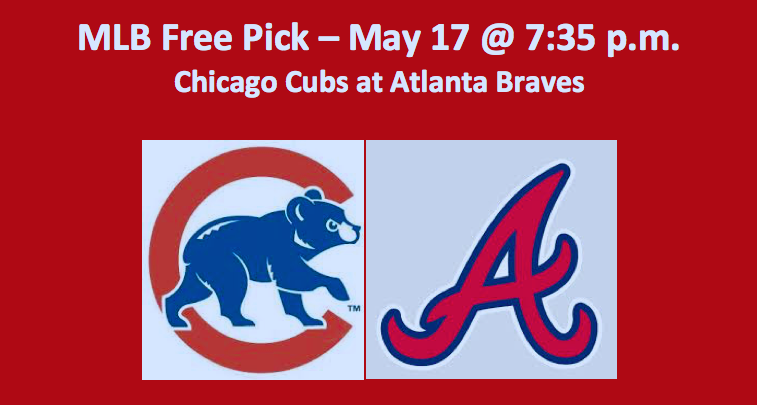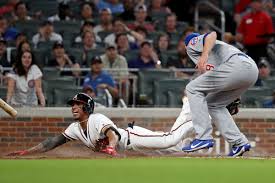 The Chicago Cubs (22-18 Overall, 9-10 Away) finish up their four-game series against the Atlanta Braves (26-16 Overall, 9-6 Home) tonight. The Cubs have gone 1-2 this far and are looking to break even tonight. They are presently fourth in the NL Central, sitting two games behind first-place Pittsburgh. The Braves sit atop the AL East with a one-game lead over second-place Philadelphia and a two-game lead over third-place Washington. Our Cubs play Braves MLB pick has Chicago at anywhere from -108 to -117 and Atlanta at anywhere from +100 to -105. The over/under is at -8.5.
Starting Pitching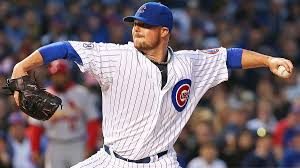 Veteran John Lester starts for the Cubbies. Over eight starts this season, Lester is 3-1 with a 2.66 ERA and a 1.32 WHIP. In his last start, which was on May 12, he beat the Chicago White Sox. In that game, we pitched 5.2 innings, allowing one run on four hits. Thus far for 2018, opponents are batting just .232 against him.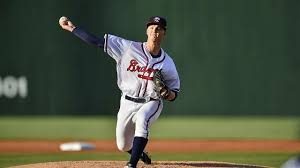 The Braves go with Michael Soroka. This will be just his fourth major league start. In his three starts, Soroka is 1-1. He's had a tough time making is past the fourth inning. In his last start, which was on May 12 against the Miami Marlins, he went 4.2 innings and got no decision. The Braves won that contest 10-5. In that game, Soroka gave up five runs, of which one was earned, on eight hits. On May 6, he pitched four innings, losing to the San Francisco Giants 4-3. Teams are batting a hefty .333 against him.
Offense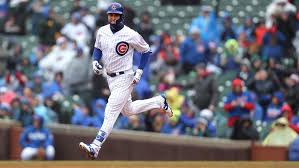 The Cubs come in batting .253 (4th NL) as a team, while the Braves are hitting .266 (1st NL). Atlanta has 215 RBI (1st), .442 SLG% (1st), and .338 OBP (1st). They are third in homers with 54. Chicago is also a decent hitting team; however, they're homerun production is not as prolific, as they've smacked 46 (7th). The Cubs are third in RBI with 198, OBP at .332 and SLG% at .425.
Chicago is getting the most production from third baseman Kris Bryant and second baseman Javier Baez. Bryant is batting .301 and has an OBP of .429 and 41 hits. He tops the team in all three of those offensive categories. Baez is number one on the team in RBI with 36 and homers with 10. Baez also has five stolen bases.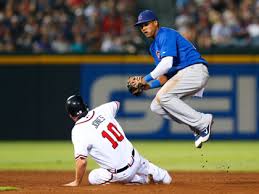 For the Braves, Nick Markakis, Freddie Freeman, and Ozzie Albies comprise the primary offensive thrust. Right fielder Markakis is first in hits (56) and batting average (.333), while Freeman tops the team in RBI (32) and OBP (.435). He's second on the team in batting average at .325. Albies, who's hitting .283, leads the club in homers (13) and doubles (15).
Cubs Play Braves MLB Pick
This game comes down to Chicago pitching versus Atlanta hitting. Certainly, when it comes to who's taking the mound tonight, the Cubs have the edge. Plus, they do have a decent offense. However, Atlanta is fairly loaded on offense and suspect when it comes to tonight's starting pitching. Our Cubs play Braves MLB pick is Chicago with the moneyline at -108. We are definitely favoring pitching in this game.
Summary Chicago at Atlanta Pick: Cubs at -108