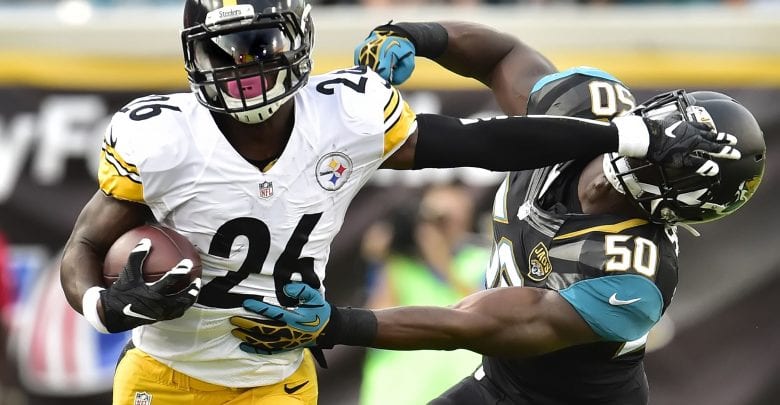 The Pittsburgh Steelers need to do nothing more than take care of business Sunday against the Jaguars, avoiding the tendency for the 'trap' game looking ahead to a playoff rematch with Kansas City next week. This is an intriguing NFL Week 5 Free Betting Pick because of the intriguing line movement. The Steelers opened up as -9 favorites and despite 66% of the public backing Pitt the line has dropped to -7. This could be a trap game, but how is Jacksonville really gonna stack up?
Only allow Blake to throw if you're absolutely desperate, and even then strongly consider running the ball first.

— Alex Irizarry (@alexizry) October 8, 2017
Jaguars – On the "Road" Again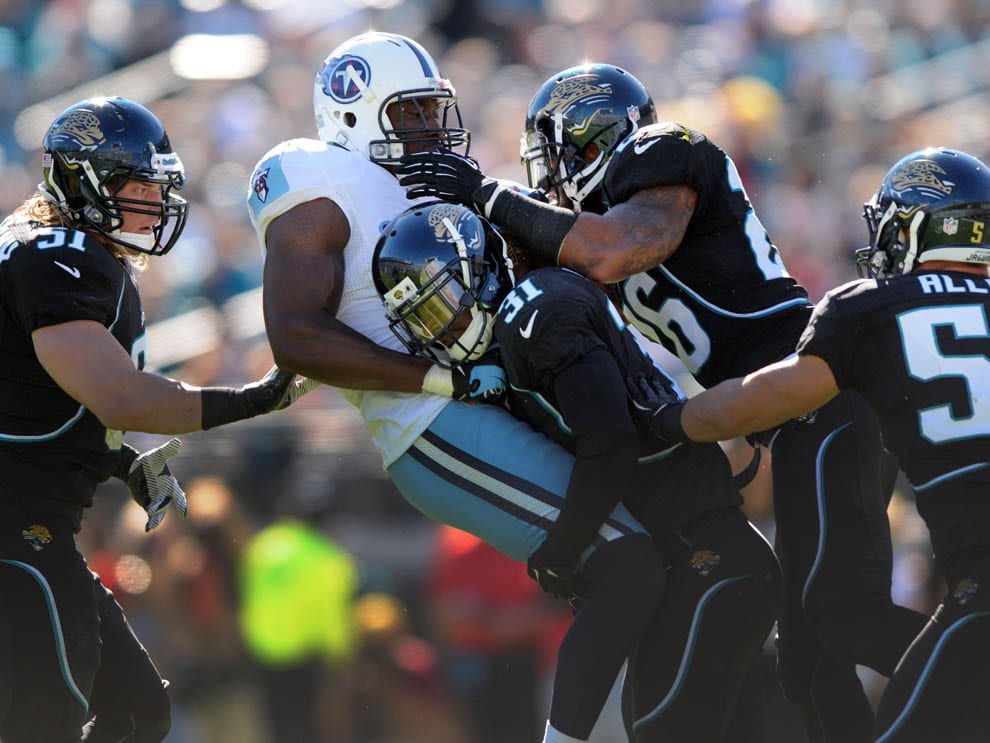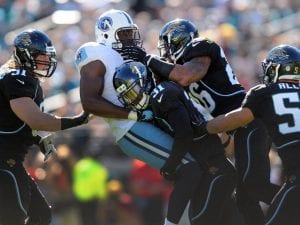 The Jacksonville Jaguars are starting to forget what their home stadium EverBank Field even looks like. Counting their 44-7 win against Baltimore in London in week 3, the NFL Week 5 Free Betting Pick will be the third straight time the Jags have played away from home. Speaking of that win over the Ravens, it's the type of game that makes betting on Jacksonville such an enigma. They can put up 400 yards of offense like they did two weeks ago or they can record 10 sacks like they did against Houston in the opener – but then they lose to the Jets in OT last week.
Jacksonville does have a formidable running game with Leonard Fournette (285 yards, 3TD) and it's the one area of Pittsburgh's D that the Jags can exploit. Beyond that though the New Age Steel Curtain has been a steel trap – ranking 2nd in the NFL in total yards (267), passing yards (154), and points allowed (14.8). The Jags are the second ranked rushing team in the league (148.8) but get no help from their 30th ranked passing attack.
It's so much more freeing going into Jaguars game day expecting a loss

No crushing after getting your hopes up

— myles jack-o-lantern (@god_hates_jags) October 8, 2017
Is Pittsburgh's Offense in Turmoil?
One thing to remember is that the only reason the Pittsburgh defense isn't top ranked passing yardage allowed is because Jacksonville owns that spot, giving up only 147 YPG this year. Part of that could be because the Jags run defense is so bad though, 32nd ranked allowing 165.5 per game. This NFL Week 5 Free Betting Pick could be the day that LeVeon Bell gets going as he has only 324 yards so far this year.
There has been talk all week about the sideline antics of Steelers WR Antonio Brown. Roethlisberger is a smart veteran though and he knows the way to keep a diva WR happy is to go to him early and often. Big Ben's protection has been great (only 7 sacks allowed) so it could be a big day for both the Pittsburgh rush and pass offense.
Today's pregame poll: rushing yards by Bell today vs. Jaguars.

— SteelersNationRadio (@SteelersNRadio) October 8, 2017
NFL Week 5 Free Betting Pick
The teams haven't played each other since 2014 so past data is irrelevant (a 17-9 Pittsburgh win by the way). Plenty of bettors have shown confidence in the Jags but the truth is they are road weary and vulnerable against the rush – aka Pittsburgh's bread and butter. Jacksonville comes in with no momentum after an OT loss to the Jets last week while the Steelers have righted their ship after a loss to the Bears (beating Baltimore 26-9). As long as the Steelers can avoid the "look ahead trap" they should be able to handle this one with ease.
Pick: Pittsburgh Steelers -7