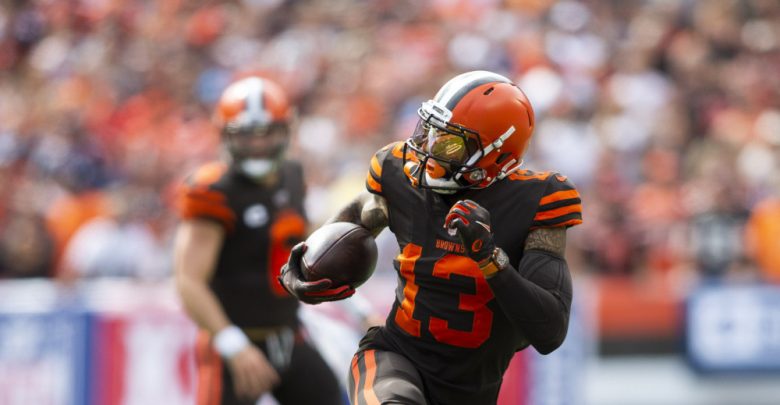 Home underdog lovers will enjoy the NFL week 2 Browns at Jets free pick as Cleveland comes in as -6.5 on the road. That's giving a lot of points for a Cleveland squad that was beat down by 30 points against the Titans in week one. Then again, New York blew a 16-0 lead in their season opener and will have a backup under center for this primetime affair. The O/U for this one is set at 45.5.
Cleveland Looked Bad at Home in Week One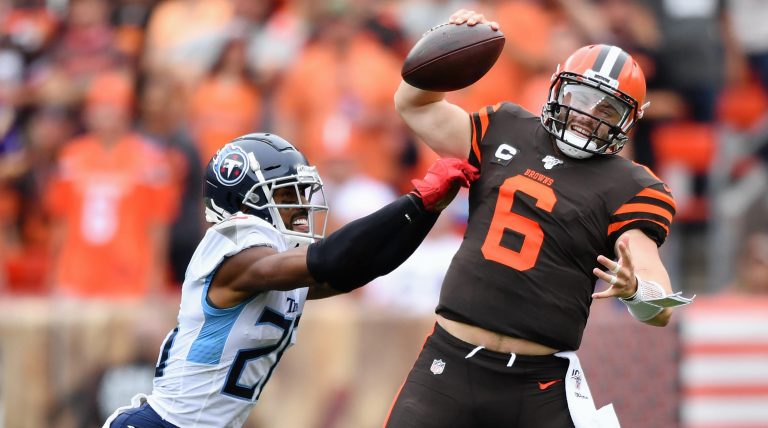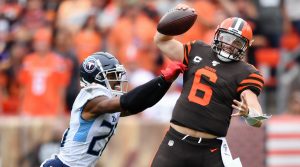 Maybe going on the road is what Cleveland needs after their 43-13 loss to the Titans in week one. The biggest takeaway from that contest was the poor play of Browns QB Baker Mayfield, who was 25/38 with 1 TD but also 3 INT. Will Mayfield bounce back with the national spotlight of a MNF game in the NFL week 2 Browns at Jets free pick – or will he be pressing too hard against a tough New York defense?
Cleveland is definitely the more talented offense in this matchup. Odell Beckham, Jr. had 7 catches for 71 yards in the opener while Jarvis Landry added 4 for 67. Beckham is back in New York on Monday after spending the first part of his career with the Giants. Nick Chubb also had a serviceable game with 17 carries for 75 yards. All of those numbers came against a good Titans defense that held the Colts to 19 points and just 121 yards passing on Sunday, albeit in a loss.
The Browns defense does get a break with New York having to turn to a backup QB. Cleveland needs all the advantages they can get on that side of the ball after allowing 43 points to Tennessee in week 1 (although one score was a defensive TD). Tennessee had just 17 points at home Sunday vs. the Colts with just 119 pass yards which makes Cleveland's performance last week that much worse.
Can Jets Get a Win Behind Backup QB?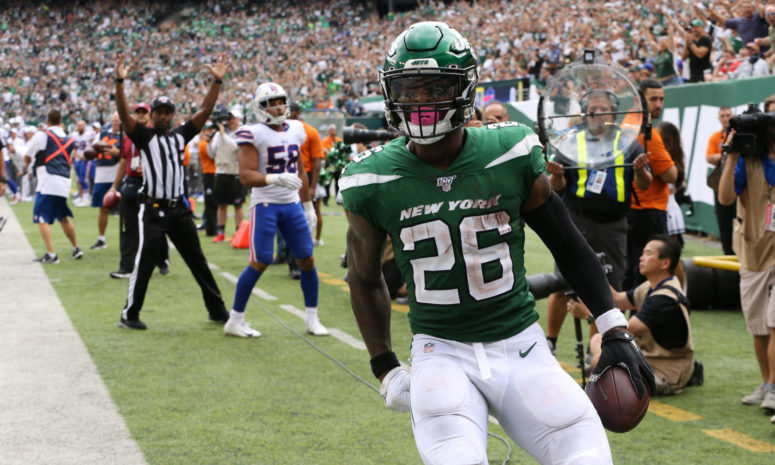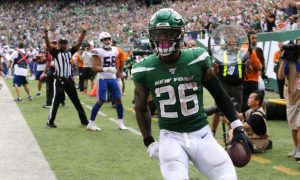 Sam Darnold will miss Monday night's game with a case of mono meaning Trevor Siemian gets the nod in the NFL week 2 Browns at Jets free pick. New York needs some kind of bounce back after holdinga 16-3 lead with 11 minutes to go vs. the Bills only to lose 17-16. The Jets offense had just 68 yards rushing in that game and 155 through the air.
Do the Jets actually get a boost with Siemian taking the reins on Monday? After all in the loss to Buffalo, one New York score came on a 17 yard interception return by C.J. Mosely (who is also out Monday) and 2 more points came when NYJ tackled Frank Gore in his own endzone. Darnold was a ho-hum 28/41 for 175 in that game, which was at home for the Jets. Siemian started 24 games in 2016 and 2017 but saw no time as Kirk Cousin's backup last year in Minnesota.
The Jets did play good defense in their opener – for 3 quarters at least. Then again Buffalo did run 25 times for 128 yards while Josh Allen threw for 254 yards. New York has a new regime this season with Adam Gase taking over at head coach and Cleveland has some fresh faces as well but the Browns scored a 21-17 win last year at First Energy Stadium.
NFL Week 2 Browns at Jets Free Pick
The Jets offense looked enigmatic last week and it's hard to see them turn things around behind Siemian who didn't throw a pass last season. The Jets are going to be a popular play as MNF home 'dogs, but Cleveland has too much talent on offense especially with New York missing Mosely.
Pick: Cleveland Browns -6.5